Seth Rogen's Voice Starring In Dreamworks Animation's Boo U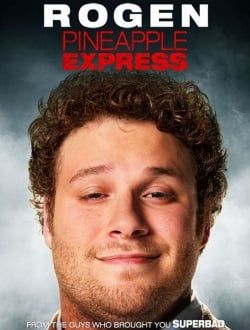 Seth Rogen has a distinctive voice and laugh that's been used by DreamWorks Animation twice before, as the mighty Mantis in Kung Fu Panda and the sloppy and enthusiastic creature B.O.B. in Monsters vs. Aliens. Both of those films were ensemble pieces that benefited from Rogen's comedic impulses, but now it's finally time for his voice to step up to the big time. THR reports that Rogen will be voicing the lead ghost in Boo U, about a spook who must return to school to improve his trade.
The film will be directed by Tony Leondis, who last made the very underseen Igor for MGM and now has at least joined forces with the leader in mainstream animation (behind Pixar, of course). The upcoming DreamWorks Animation is as crowded as ever, with Kung Fu Panda: The Kaboom of Doom up next summer, so Boo U will have to slip somewhere into the lineup. Get ready to go to the movies with your kids a few years down the line, hear a distinctive voice, and immediately flash back to Pineapple Express.
Your Daily Blend of Entertainment News
Staff Writer at CinemaBlend