Sex, Drugs And Homework: Anatomy Of A Teen Raunch Comedy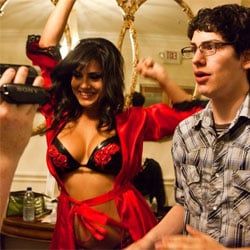 This month the teen raunch comedy genre returned to theaters with a reality-like twist when the Will Ferrell produced faux documentary The Virginity Hit began rolling out in limited release on September 10th. The assumption for most moviegoers buying a ticket, is that teenage raunch comedies like The Virginity Hit, are about growing up. In a way, that's true, but more specifically, they're about pretending to grow up. Adolescence is a giant race to see who can age the quickest. Since there's not really a scientific way to do that, teenagers gravitate towards things that can be overtly defined as adult, and more importantly, they begin seeing the world in black-and-white, us-vs-them ideologies. Either he's like us or he's apart from us, either she's a prude or she's a slut, either he's always down to party or he's a narc who'd probably tell his mom. That's why every teen comedy of note contains hyper-specific heroes and villains or at least, a specifically defined objective. It's Lambda Lambda Lambda vs the Jocks, it's a race to see who can lose their virginity first, it's a run to the liquor store to try and buy beer with a fake id.
All of this is frequently derided as stupid and cliché-ridden, of course, but what is high school, if not stupid and cliché-ridden? Everyone I know has an awkward virginity loss story, just as everyone I know has a first time they drank story. From boobs to blunts to bromances, high school is almost obnoxious in its obviousness, and while the names and outfits will change over time, the stupid, sophomoric longings inside the hearts of seventeen year old boys will never die. When I was a freshman in high school, some dumbass at one of the neighboring high schools was suspended two weeks for crawling through the school's air ducts to see into the girls' locker room. Porky's, a 1981 comedy film set in 1954, is famously simplified in retrospect to be about spying into the girl's locker room. Revenge Of The Nerds, a 1984 teen raunch comedy set in 1984, has an entire plotline devoted to figuring out the technology it would take to spy into a sorority house. Fifty years from now, young boys will be desperately trying to creep on naked girls, and if future teen raunch comedies don't depict that, they'll feel hollow.
Don't get me wrong, all this talk of repetition is not to imply the teenage raunch comedy is destined to be stagnant, it's just destined to constantly re-evaluate and re-interpret the same ideas. Just as the majority of sports movies will, in some part, always be about winning the big game, teenage raunch comedies, in some capacity, will always be about the same themes of rebellion, growing up and budding sexuality. Weird Science explores many of the same ideas as Superbad, but its overall plot and ways of conveying the same longings to feel accepted by women are unique to the movies themselves.
So, what is a teenage raunch comedy? Well, that's impossible to say, except that, they all involve teenagers behaving in a somewhat lurid manner. They're frequently R-Rated, but not necessarily R-Rated, and they all share at least several of the themes or elements described below. Do they have to contain underage drinking? No. They also don't need to contain promiscuity, swearing or anti-authoritarian behavior, but it certainly does help. Here's a look at the 5 most common teenage raunch comedy staples, as alternately depicted between two different movies…
Binge Drinking: Varsity Blues (1999) Vs Mean Girls (2004)
Centralized Locations: Dazed And Confused (1993-Set In 1976) vs Superbad (2007)
Grades: Fast Times At Ridgemont High (1982) vs Road Trip (2000)
Drug Use: The Breakfast Club (1985) Vs Pineapple Express (2008)
Losing Your Virginity: American Pie (1999) vs Saved! (2004)
Your Daily Blend of Entertainment News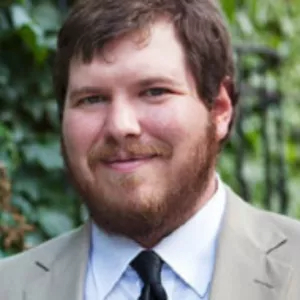 Enthusiastic about Clue, case-of-the-week mysteries, a great wrestling promo and cookies at Disney World. Less enthusiastic about the pricing structure of cable, loud noises and Tuesdays.