Shark Night Director To Pull The Strings For Kite Remake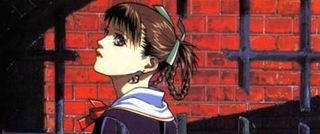 Apparently done splashing around in the water with 3D sharks, Variety reports that director David R. Ellis' next project will be a live-action remake of the 1998 Japanese anime Kite. Brian Cox's/Anant Singh's Distant Horizon will be producing along with Detalle Films. Kite tells the story of a young woman living in a dystopian future whose policeman father is murdered by a member of the corrupt security force. She seeks vengeance with the aid of her father's former partner who, as it turns out, was the person who had him killed. The film is slated to go into production in January. Ellis professes to be a big fan of Yasuomi Umetsu, the writer/director of the original anime, and is excited to bring it to the big screen.
Two days ago about my feelings towards this bit of news would have ranged somewhere between total apathy to minor annoyance. But after seeing Ellis' Shark Night 3D, I am pumped for this project. With Shark Night 3D, he took something that should have been brainless and unworthy of our time and made it into something witty, self-aware, and unbelievably entertaining. Had I realized sooner that Ellis also directed 2006's Snakes on a Plane, another wildly gimmicky film on paper that he was able to make sentient and fun, the greatness of Shark Night 3D would have been far less surprising.
Even though I don't count myself a fan of anime by any stretch of the imagination, the story at the heart of Kite is fascinating to me because I am a fan of female revenge stories. The idea of a young girl hunting down her father's killer, while unknowingly working right alongside him offers some possibilities for complex character relationships and plot twists. I know I risk scorn from anime fans but I have to say I am relieved this will be a live-action adaptation of Umetsu's animated film. Something about the animation style of anime always seems to keep me at arm's length from the stories they tell.
Is it too early to speculate as to whether this will be shot in 3D? Not that I think it would be at all necessary for a project like this, but Ellis has previously demonstrated a tendency toward utilizing the extra dimension. Not only was Shark Night, which again I highly recommend giving a chance in theaters this weekend, shot in 3D, but Ellis also directed The Final Destination, the fourth film of that franchise and the first to employ that device.
Your Daily Blend of Entertainment News
Thank you for signing up to CinemaBlend. You will receive a verification email shortly.
There was a problem. Please refresh the page and try again.