Shrek Forever After Director Tackling The Next Alvin And The Chipmunks Movie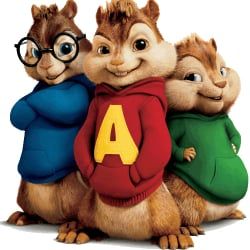 Sure, it was nothing compared to Sam Raimi walking away from Spider-Man 4 or anything, but it was a little surprising two weeks ago when director Betty Thomas walked away from her job on Alvin and the Chipmunks 3, just 10 weeks before production was set to start. Thomas had been brought in to replace original director Tim Hill on the second film, the unforgettably titled The Squeakquel, and it seemed like she was just happy to take another paycheck from people who want to see more squeak-voiced chipmunks do things utterly inappropriate for forest rodents.
Thomas's departure left the studio in a lurch, but there's any number of directors out there who have been responsible for big-budget animated films in the past, and Fox has tracked down one of them to bail them out. The Los Angeles Times reports that Mike Mitchell, the guy behind Shrek Forever After as well as live-action projects Sky High and, er, Deuce Bigalow: Male Gigolo.
Mitchell will be jumping right into pre-production on the film, which might not be in 3D but will definitely feature the chipmunks getting shipwrecked in Hawaii. You're now welcome to ignore the film until your nieces and nephews drag you to it next Christmas. I know that's my plan.
Staff Writer at CinemaBlend