Sofia Coppola Directing A Darker, Live-Action Little Mermaid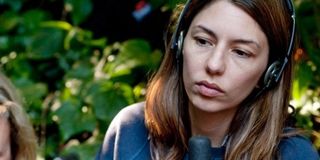 Sofia Coppola is one of the most acclaimed filmmakers in the industry today, a three-time Oscar nominee with a passionate fan base. But that fan base is small, and being critically-acclaimed doesn't always pay the bills: Coppola's last film, The Bling Ring, was given a sizable mainstream push but it only collected $5.8 million at the domestic box office. Being a Coppola means a lack of struggle to make it in the industry, but it always helps to diversify your portfolio.
And for that, Coppola is moving from the penthouse to under the sea. Deadline reports that Coppola is in negotiations to direct The Little Mermaid, Universal's long-gestating adaptation of the Hans Christian Anderson story. Reportedly this will take a darker tone with the material, distinguishing it from the famous Disney film; for one, there probably won't be any songs. Coppola's an inspired choice, however, for a movie about a girl who makes a Faustian bargain for materialistic things. In case you haven't read the source material, it doesn't end well for our sea-faring maiden.
This latest draft of the script is penned by Caroline Thompson, a Tim Burton veteran who has writing credits on Edward Scissorhands, The Nightmare Before Christmas and The Corpse Bride: seems like they might have wanted Burton to do this film, though he's busy shooting Big Eyes. Previous drafts were done by 50 Shades of Gray scribe Kelly Marcel and The Iron Lady screenwriter Abi Morgan, suggesting that this has been a very high profile project for awhile now. Coppola is expected to start shooting very soon, stepping into the shoes of director Joe Wright, a perfect choice who has since bailed from the project.
Coppola's biggest "hit" is likely Oscar nominee Lost In Translation, which made $44 million in America. However, the global tally ran a surprising $119 million overall, which is pretty spectacular for a glacially-paced Bill Murray drama costing $4 million. In fact, her films have a considerable audience in other regions, which could be key: stateside, this will be a gritty re-imagining of a beloved tale. But in other countries, it will be the vision of Sofia Coppola, where it will generate the bulk of its grosses. Surprisingly, crunching the numbers makes hiring Coppola a canny business decision moreso than a creative one. Coppola's come a long way since her dreamy debut picture The Virgin Suicides, and the video below shows exactly that.
Your Daily Blend of Entertainment News