Spielberg Wants His Manga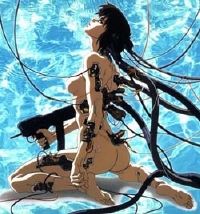 If there's one thing Steven Spielberg loves, it's Japanese crime fighting manga. At least, that's what he's saying after leading the charge to help DreamWorks obtain the rights to adapt Ghost in the Shell. As any self-respecting manga fan knows, Ghost in the Shell was created by Masamune Shirow and tells the story of a female member of the covert ops unit of the Japanese National Public Safety Commission.
According to Variety, Spielberg worked hard to make sure DreamWorks beat out Sony and Universal for the rights. "Ghost in the Shell is one of my favorite stories. It's a genre that has arrived, and we enthusiastically welcome it to DreamWorks." Although Spielberg is excited about the project, he's not excited enough to produce, write, or direct. Jamie Moss, who wrote Street Kings, will adapt the manga into a script. Marvel Comics guru Avi Arad and Steven Paul will produce and a director hasn't been found, yet.
Although the story has previously been adapted as an anime film, anime television show, and some video games, this will be its first foray into the United States. DreamWorks is planning to make a 3-D live action film rather than anything animated. It sounds like a good fit for the medium, although so would any action movie. At least Steven Spielberg is excited.
Your Daily Blend of Entertainment News