Taiwanese Star Jay Chou Is Green Hornet's Kato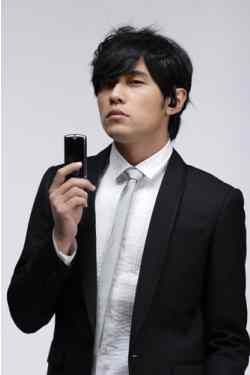 They did it! The team behind Seth Rogen's take on The Green Hornet has finally found their Kato. Stepping into the shoes first occupied by Bruce Lee and recently vacated by Stephen Chow will be "Taiwanese superstar" Jay Chou, according to the Sony Pictures Twitter feed.
Jay who now? The 30-year-old star has been in nothing but Chinese-language films thus far in his career, though one of them, The Curse of the Golden Flower, saw a decent-sized release on these shores. He's already made a directing debut, though, directing himself in Bu nen shuo de. mi mi. And the English title for one of his most recent films is Kung Fu Dunk-- so I guess he's got some fighting skills somewhere? Chou actually started out in the music business, releasing his debut album Jay in 2000. He has sold 25 million albums worldwide, according to Wikipedia. This guy is probably more famous than Seth Rogen, actually.
Below check out a video of Chou singing a song from Bu nen shuo de. mi mi, looking like some Taiwanese cross between Chris Martin and John Mayer. Will a heartthrob overshadow Seth Rogen, even if he's a sidekick? Is this just a ploy for Sony to snag an international audience for what was looking like a niche movie? The answer to both questions is probably yes, but that doesn't mean Chou won't be fun to watch.
UPDATE: He also raps! And I think the song is a tribute to his mom. This is something you must see.
Your Daily Blend of Entertainment News
Staff Writer at CinemaBlend