Twitter's New Buy Now Button May Let You Purchase Movie Tickets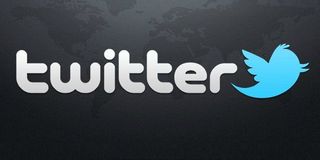 Wildly popular micro-blogging platform Twitter has been diligently exploring ways to monetize itself almost since its inception. It appears they may have stumbled upon a plan now – and what a surprise, it involves selling you things! Ah, the Internet – the door-to-door salesman of the 21st century.
Variety reveals the company is hard at work testing a new way to ruin -- wait, enhance – the user experience by teaming up with various partners so that they can add a buy button to their tweets. What happened to you, Twitter? You used to be cool, telling me what my friends were eating in 140 character spurts. Now you wanna sell me their dinner too?
Kidding aside, the new plan serves multiple purposes. For starters, it presumably could help to monetize the site, something Twitter has been looking to do for ages. They have scores of users tweeting hundreds of millions of things a day, but haven't quite figured out how to make money off it all. This could be part of the solution. For consumers, it's one more way to streamline the online shopping experience, if you're into buying things from the comfort of your computer.
Thus far, Twitter has basically teamed up with music acts like Eminem, Keith Urban, and Soundgarden for this experiment in e-commerce. However, could they be planning to expand the scope of the project and include things like movie tickets and videogames? If they're smart, the answer to that is yes.
A Nielsen survey revealed that 87% of respondents said their most recent movie-viewing decision was influenced by tweets. That's a huge number. Imagine the money that could be made if users could read that tweet about how awesome Guardians of the Galaxy or Dawn of the Planet of the Apes is, and then immediately purchase their ticket from a handy "buy" link that hooks them up with Fandango or another ticket-selling service? At the very least, it shortens the process by eliminating a few steps.
Fandango already has something sort of along these lines, with its "Twitter Card," which places a button on certain movie-related tweets that will whisk you away to the site so you can buy a ticket. The buy button, however, would presumably make that even simpler.
There are potential issues here, though – the most notable being that this is yet another giant site that would love to have (and store…) your personal information. I'm okay with Twitter knowing what I thought about the last season of Game of Thrones from my tweet history, but I'm not entirely sure I want to give any online company my credit card number and home address in the wake of recent security breaches. Twitter says all the right things about keeping your info safe, but is your info ever really safe in the online world?
We'll have to wait and see how all of this plays out moving forward. Twitter is slowly rolling out the buy feature to small groups. Given that the site boasts of having a billion registered accounts (although it appears only roughly 250 million are active. No clue how many of those are bots, but I'm guessing it's a nice big number), it could take awhile before the feature shows up for you.
Your Daily Blend of Entertainment News
Your Daily Blend of Entertainment News
Thank you for signing up to CinemaBlend. You will receive a verification email shortly.
There was a problem. Please refresh the page and try again.