UPDATED: Jessica Biel And Riley Keough Playing Strippers For Steven Soderbergh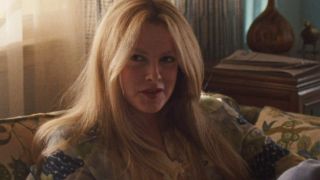 (Image credit: Summit Entertainment)
UPDATE: According to The Playlist Jessica Biel will not be in this film after all.
Steven Soderbergh's male stripper movie Magic Mike has been making headlines for the last week or so thanks to its male cast-- just this morning we were telling you that True Blood's Joe Manganiello was joining the cast that already includes Alex Pettyfer, Channing Tatum, Matthew McConaughey and Matt Bomer. But even though the movie is indeed mostly about the men who bare it all, there's room for the more traditional female strippers too--and don't worry, they'll be played by actresses who will fit the roles just fine.
Coming Soon has learned that Jessica Biel is taking a role as a stripper who is dating Tatum's character, the titular Magic Mike who is showing newbie The Kid (Pettyfer) through the world of male exotic dancers. And E! Online has it that Riley Keough, the actress who also happens to be Elvis's granddaughter, will be playing the stripper who becomes The Kid's girlfriend. At one point Soderbergh was considering casting Lindsay Lohan in the part, but according to a source, "he didn't want to deal with all that." "All that" presumably meaning Lohan's many, many tabloid-ready troubles, plus the fact that the movie would immediately become "Lindsay Lohan's stripper movie"-- a title that didn't work out so well for I Know Who Killed Me, after all.
Shooting on Magic Mike begins this fall in Tampa, Florida, where there will presumably be a run on sales of thong underwear and body glitter. I said it about Joe Manganiello and I'll say it again: this movie, weird as it is, is right at the top of my most anticipated list for 2012.
Your Daily Blend of Entertainment News
Staff Writer at CinemaBlend