The Best Dance Movies And How To Watch Them
Are you ready to pop and lock?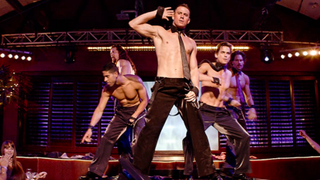 (Image credit: Warner Bros. Pictures)
There are certain genres of movies that are always there to get you up on your feet. I always love musicals for that, but there's another genre that I've become quite a fan of, and that is dance movies. There are some great ones streaming right now, and in honor of Magic Mike's Last Dance, we're going to talk about the best dance movies that you can check out right now.
Step Up (2006)
Released in 2006 as the first movie in the Step Up franchise, this film, starring Channing Tatum and Jenna Dewan, tells the story of a rebel student and a ballet dancer pairing up for a dance showcase after they meet while the rebel is doing community service. But, as they dance together, they find a lot of common ground. The film was arguably one of the best in the Step Up franchise, and also led to Tatum and Dewan being married for several years.
Rent/Buy Step Up on Amazon. (opens in new tab)
Cabaret (1972)
One of the most classic dance movies there is, Cabaret stars Liza Minnelli as Sally Bowles, a cabaret singer in 1931 who enters into a romance that is doomed to fail from the start, due to her lover's questions about his own sexuality. The musical/dance film was directed by Bob Fosse, who is known for choreographing some of the most famous musicals of all time, so you know that this dance movie is going to be stellar from the start.
Stream Cabaret on HBO Max. (opens in new tab)
Rent/Buy Cabaret on Amazon. (opens in new tab)
Magic Mike (2012)
Another dance movie starring Channing Tatum, Magic Mike is all about Mike Lane, who works as a roofer during the day, but at night, he works as a male stripper to make extra money. Soon, he starts to teach others the way of the life of a male stripper – while also dealing with relationship troubles at the same time. The film itself has one sequel already – Magic Mike XXL – and is set to have another coming out in 2023, Magic Mike's Last Dance.
Stream Magic Mike on HBO Max. (opens in new tab)
Rent/Buy Magic Mike on Apple TV+. (opens in new tab)
All That Jazz (1979)
Released in 1979, All That Jazz, also directed and choreographed by Bob Fosse, is a semi-autobiographical dance film, which is based on the life of Fosse himself, and details his life as a choreographer, dancer, and a storyteller. While it's not the most dramatic out of many of these features, it does offer some really excellent dance sequences by one of the kings of dance.
Stream All That Jazz on Crackle.
Chicago (2002)
Arguably one of the best movies on here, Chicago is a movie musical that details the story of Roxie and Velma, two murderers who end up in jail together and become rivals for public affection, both trying to use their newfound fame to their advantage. Chicago is an excellent movie and one of the only musical films to win the Academy Award for Best Picture – and it truly, has some outstanding dance sequences that will make you want to get off your feet.
Stream Chicago on HBO Max. (opens in new tab)
Rent/Buy Chicago on Amazon. (opens in new tab)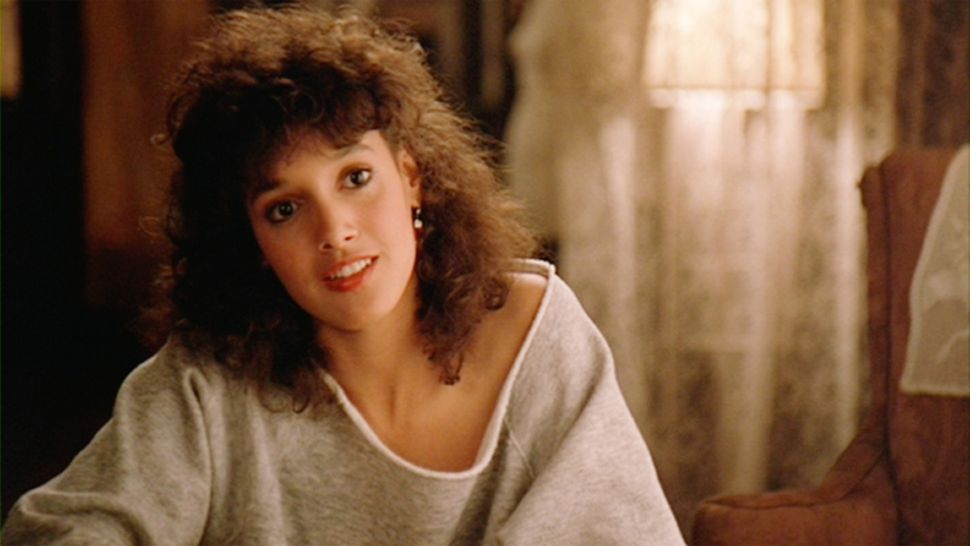 Flashdance (1983)
What a feeling! Flashdance is one of the best movies from the 1980s (memed in so many ways), in my opinion, and stars the lovely Jennifer Beals. This iconic film combines elements of romance and drama with excellent dance sequences as we follow a young dancer who is aiming to become a ballerina, and is doing everything in her power to succeed and get to the level she wants. Combining different elements of dance, such as both ballet, breakdancing ,and more, this is one of the best dance movies out there.
Stream Flashdance on Pluto TV.
Rent/Buy Flashdance on Amazon. (opens in new tab)
Black Swan (2009)
If you're looking for something that has a lot more thrilling aspects to it, be sure to check out Black Swan. While not strictly categorized as a dance movie like many of the others on this list, it follows the story of a ballerina and her need to be utterly perfect, going to drastic lengths in order to do so. If you want a movie with expert ballet scenes, this is the one to look at. The film was heavily praised by critics, and stars Natalie Portman, Mila Kunis, and more. It also won Portman the Academy Award for Best Actress.
Rent/Buy Black Swan on Amazon. (opens in new tab)
Strictly Ballroom (1992)
Released in 1992 and directed by Baz Luhrmann, the man behind Moulin Rouge!, The Great Gatsby, and Elvis in 2022, Strictly Ballroom is based on the stage play of the same name, following Scott Hastings, an Australian ballroom dancer who comes from a family of ballroom dancers, but because he dances differently than everyone else, he is outcast by ballroom dancing professionals. He takes matters into his own hands and ends up partnering with a beginner in order to show the world that his style of dancing can also be ballroom dancing.
Stream Strictly Ballroom on Paramount Plus. (opens in new tab)
Rent/Buy Strictly Ballroom on Amazon. (opens in new tab)
Dirty Dancing (1987)
We can't have a dance movie list and not include Dirty Dancing. The iconic 1980s movie, starring Patrick Swayze and Jennifer Grey, follows Frances Houseman, otherwise known as "Baby," who ends up going on a vacation. But, while she's there, she learns about the beauty of dance while also falling in love with the dance instructor, aiming to be in the talent show that the resort holds every year. Dirty Dancing is probably one of the most known dancing films out there, so if you've never seen it, be sure to watch – at least just for the ending talent show.
Rent/Buy Dirty Dancing on Amazon. (opens in new tab)
Footloose (1984/2011)
While both versions of Footloose are on here, they have the same premise. Footloose details the story of the new kid in town, Ren McCormack, who just loves to dance, but this new town has forbidden it. However, the teenagers begin a revolution to bring dancing back to their area, one party at a time. The 1984 version is the original, but the 2011 film features some more modern music – and more stars you might recognize, like Miles Teller and Julianne Hough. However, the original stars Kevin Bacon – and you can't get better than that.
Rent/Buy the 1984 Footloose on Amazon. (opens in new tab)
Rent/Buy the 2011 Footloose on Amazon. (opens in new tab)
Saturday Night Fever (1977)
One of John Travolta's most popular films is Saturday Night Fever. Released one year before Grease (a movie I think people are wrong about), another very big hit for Travolta, this dance drama tells the story of Tony Manero, an Italian-American from Brooklyn who spends his weekends dancing away, even though on the outside, he feels trapped by where he comes from and what he does for work. Dancing is one of the only ways he can feel free, and you'll be wanting to get up and dance, too – and you can't help but love that opening scene.
Stream Saturday Night Fever on Paramount Plus. (opens in new tab)
Rent/Buy Saturday Night Fever on Amazon. (opens in new tab)
Center Stage (2000)
If you're looking for a teen drama, Center Stage is the one for you. This film, directed by Nicholas Hytner, features the stories of ballet students who enroll at a fictional New York City school that centers on the art of dance. Even if they have gotten into their dream school and are being given the chance to perform at center stage, however, there are still plenty of problems that come with stepping into the spotlight in the world of professional dance. The film also features the debuts of Zoe Saldaña and Amanda Schull, and features other actors such as Donna Murphy, Peter Gallagher, and more.
Rent/Buy Center Stage on Amazon. (opens in new tab)
Save The Last Dance (2001)
Starring Julia Stiles and Sean Patrick Thomas, Save the Last Dance is a well-known dance film that details the story of an interracial couple working together to help Stiles' character, Sara, get into Juilliard. But despite it all, there are still problems that arise, and plenty of issues that the two have to overcome in order for dance to truly be a part of her life again after the passing of her mother, and moving to a whole new environment. It was a huge hit for Julia Stiles at the time of release.
Stream Save the Last Dance on Paramount Plus. (opens in new tab)
Rent/Buy Save the Last Dance on Amazon. (opens in new tab)
Billy Elliot (2000)
Last but not least, we take a look at Billy Elliot, a coming of age dramedy that featured some excellent dancing. The movie, starring Jamie Bell, is about a young boy who discovers his love for ballet dancing, and will do anything to achieve his goal of becoming a ballet dancer despite his father's negative perceptions of it. The film is adapted from a play called Dancer, and is so much fun, featuring some really entertaining dance scenes, that it was eventually turned into a successful Broadway musical.
Rent/Buy Billy Elliot on Amazon. (opens in new tab)
These are just a handful of some of the excellent dance movies that you can check out on streaming right now. And I'm sure that as soon as you watch them, you'll be wanting to get up and dance, too.
Your Daily Blend of Entertainment News
Big nerd and lover of Game of Thrones/A Song of Ice and Fire. Will forever hate season eight. Superhero and horror geek. And please don't debate me on The Last of Us 2, it was amazing!