Uptown Saturday Night Remake Finds New Director In Adam McKay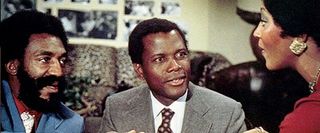 Will Smith has been trying to get a remake of Uptown Saturday Night rolling since 2002, when his company Overbrook Entertainment first bought the rights of the Sidney Poitier directed action-comedy. Still, eight years passed before any momentum was made, hiring Cop Out scribes Mark and Robb Cullen to pen, and attaching Denzel Washington to co-star with Smith. Then, a year later Cop Out had been reviled, the Cullens were kicked off Uptown, and Tim Dowling (This Means War) took their place with The Change-Up's David Dobkin lined up to helm.
However, since then Dobkin's The Change-Up also tanked at the box office, and now Deadline reports Adam McKay (The Other Guys) has entered negotiations to develop and direct the Uptown remake, working from Dowling's last draft. Warner Bros. is setting up the deal, and hopes that McKay will shoot Uptown after Anchorman 2 wraps, which means this remake won't lens until 2013.
Smith and Washington are still attached to star, though no mention is made of who will play whom. The original Uptown Saturday Night famously starred Bill Cosby and Poitier, and while most actors would be intimidated to attempt to tackle a role played by the legendary latter, I suspect Washington's got a healthy enough ego to take it on. Like the original, it's anticipated the Uptown remake will be studded with stars, and if McKay signs on, it seems certain Will Ferrell will be among them.
The action-comedy follows two blue-collared friends forced to track down the armed thugs who've robbed them to recover a winning lottery ticket that was in one of their wallets. The original was set in then-contemporary 1974, though it's unclear whether the new Uptown will mirror the '70s setting or be set in the modern-day. Check out the trailer for the original below:
Personally, I'm underwhelmed by the choice of McKay to helm, largely because he's known almost entirely for his work with Will Ferrell. Of course Ferrell's funny, but he's funny without McKay too. Can the same be said for the reverse? My pick for Uptown's director would be Scott Sanders, who helmed the incredibly sharp action-comedy Black Dynamite, which masterfully parodied the Blaxploitation genre of the 1970s. Of course, it seems Warner Bros. is seeking a comedy crafter with a box office reputation, so Sander's limited-release Sundance selection can't really compete there. And it's a shame, because some studio should give Sanders a shot. Still, 2013 is a long ways away and a Black Dynamite 2 is still rumored…
Your Daily Blend of Entertainment News
Staff writer at CinemaBlend.
Your Daily Blend of Entertainment News
Thank you for signing up to CinemaBlend. You will receive a verification email shortly.
There was a problem. Please refresh the page and try again.