Wait, Why Is Wonder Woman In This Batman v Superman Scene?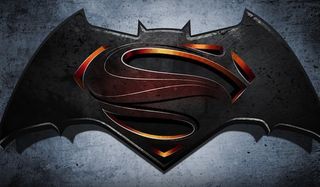 We've known for quite sometime that Batman v Superman: Dawn of Justice introduces audiences to the latest on screen version of Wonder Woman, played in this iteration by Gal Gadot. What we haven't heard yet is what her specific role will be in the action, or even how large a part she'll have in this movie. While we still don't have concrete answers to either of those questions, a new picture that shows Gadot's Diana Prince with Ben Affleck's Bruce Wayne offers us our best look yet.
This image, which first appeared in Entertainment Weekly, gives us our first official look at Gadot not in her Wonder Woman get up and within the context of the film. What exactly is going on here remains to be seen, but from what we can see, it's clear that both Wonder Woman and Batman's civilian alter egos have at least a brief encounter in Dawn of Justice.
Diana Prince and Bruce Wayne appear to be at some sort of fancy black tie affair. From the background, and the way they and the other people in the frame are posed—they appear to all be looking at things on the wall—you have to wonder if they're at gala at a museum of some sort. Perhaps they're gawking at valuable works of art, except for Bruce, whose eye has been caught by something else entirely.
Perhaps the biggest question posed by this image is whether or not this indicates some sort of romantic connection between Bruce Wayne and Diana Prince? There's definitely a bit of sexual tension in the air in this picture, but that's to be expected when you're talking about a handsome billionaire playboy and a gorgeous Amazonian warrior. It's easy to imagine a scenario where they two of them are at a high society gathering and have a momentary flirtation, one that, perhaps, serves as a precursor to a meeting of the superhero sides of their personalities later on. I guess it could just as easily flow the other way, where Batman and Wonder Woman meet in some capacity, followed by an encounter of Bruce Wayne and Diana Prince.
If this moment feels like something you've seen before, you're not alone. Fans of the Justice League animated series have witnessed a situation that looks remarkably similar to this shot from Dawn of Justice. In 2003's two-part episode "Maid of Honor," Diana goes to an extravagant fete in Paris and winds up dancing with Bruce Wayne. Later on, their costumed selves also share an adventure.
Does this mean the Zack Snyder-directed movie borrows from the DC animated universe? Probably not, but stranger things have happened, and if nothing else, the similarities are there to be seen.
We'll find out what exactly is the nature of Bruce Wayne and Diana Prince's relationship, as well as how big a part Wonder Woman plays, when Batman v Superman: Dawn of Justice hits theaters on March 25, 2016. And if we don't get enough Wonder Woman to slake your thirst, the heroine gets her own solo movie in the summer of 2017.
Your Daily Blend of Entertainment News