Watch Sofia Coppola's Sexy Dior Commercial With Natalie Portman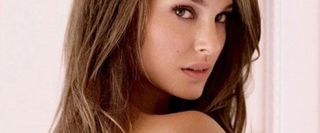 Quite a long time ago director Sofia Coppola and Natalie Portman got together in Paris to film a Coppola styled commercial for a perfume called Miss Dior Cherie! That commercial has finally showed up online.
When we first heard about it there was a lot of talk involving Natalie Portman stripping for the spot but, that's not really true. You'll see her vaguely beginning to remove a few clothes, but it doesn't really go anywhere. Actually what's most striking about it is how utterly suited Sofia Coppola's style is to perfume commercials. I don't mean that as an insult, I love Lost in Translation like I love the Vulcan neck pinch and dogs with floppy ears, but seriously, this feels exactly like a perfume ad. Maybe it was too much to hope for it to somehow turn into Hotel Chevalier. Here's the spot:
It's very much a perfume commercial, but it's also pretty effective. I suddenly want to douse myself in overpriced water. Or that may just be my Natalie Portman obsession talking, and could have nothing at all to do with Coppola's work on the commercial.
Just for the heck of it, as long as you're here, let's revisit Hotel Chevalier. It's a short film directed by Wes Anderson and shown in front of Darjeeling Limited back in 2007. Unfortunately for Darjeeling, it was actually much better than the film it fronted. It's also better than Coppola's perfume ad, showing a different kind of Natalie Portman cavorting in a Paris hotel room. Now that she's pregnant, it's unlikely we'll see her like this again, any time soon. Enjoy:
Your Daily Blend of Entertainment News
Thank you for signing up to CinemaBlend. You will receive a verification email shortly.
There was a problem. Please refresh the page and try again.