This Week In Home Entertainment: Endless Love, Dragons: Defenders Of Berk And More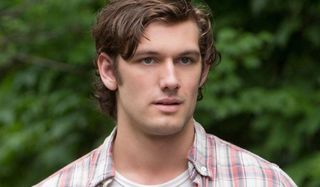 Endless Love Blu-ray
Youthful love is a common trope in cinema, and when done correctly, can feel timely, eternal and touching. When not done correctly, it can end up like the 2014 remake of Endless Love, a tale of two lovebirds that consistently feels aged, stilted and inappropriate.
Endless Love stars Alex Pettyfer and Gabriella Wilde as David and Jade, two high school seniors who barely know one another. Jade's a lot like Say Anything's Diane—she's close to her family but barely rates on the high school popularity scale. However, David's quite enthralled with her and does what he can to expand her world, even though she's from the upper crust and he's from a blue collar family.
While Pettyfer and Wilde actually capably bring an affection to the screen, the stock characters and unfortunate dialogue don't compare well with today's teen romances, which include such revelatory, witty and complicated films as The Spectacular Now or even Easy A. Even the timeline of Endless Love is unfulfilling, hopping from the end of senior year to the middle of summer and then skipping ahead into the fall and winter when Jade is already in college and her summer romance should seem distant.
Endless Love is fighting an uphill battle from the very beginning. It's a movie cobbled together from movie tropes created decades ago and it's told in a sentimental manner that also feels old-fashioned. While the emotions related to Jade and David's romance are all there, Endless Love could have done with a dose of immediacy rather than timelessness.
Best Special Feature:
If you enjoyed Pettyfer and Wilde's relationship in Endless Love, you'll enjoy the deleted, extended and alternate scenes segment. There are endless scenes showing the couples burgeoning romance, as well as scenes that build up the relationship Jade has with her mother and father. Fans can also see where a few minor plot points were changed around. All in all, Endless Love doesn't offer the best extras we've ever seen, but fans of the movie should find the extra content worth a perusal.
Other Bonus Features:
Extended Ending
"The Making of Endless Love"
Dragons: Defenders of Berk Part 2 Blu-ray
Following the release of the Dreamworks original movie, How to Train Your Dragon, the animated company has kept the love for characters like Hiccup and Toothless alive through an animated TV program called Dreamworks Dragons. The most recent season is subtitled Defenders of Berk and it features the gang as they live in a world with dragons and deal with the challenges of coexisting with the new species. Now, with the release of How To Train Your Dragon 2 around the corner, 20th Century Fox Home Entertainment is releasing the second DVD in the Defenders of Berk series. You can order the set cheaply over at Amazon (opens in new tab).
Defenders of Berk Part 2 isn't the only TV release out this week. If you are looking for some programs to binge view during this summer's lull, I highly suggest checking out our list of release, below. Unless otherwise noted, sets are available on both Blu-ray and DVD.
Other May 27 Releases
Suits: Season 3
Covert Affairs: Season 4
The Life Aquatic with Steve Zissou Criterion Collection Blu-ray
The Bob Newhart Show: The Complete Series DVD
Longmire: Season 1 & 2 Blu-ray
The Bridge: Season 1
Reality TV fan with a pinch of Disney fairy dust thrown in. Theme park junkie. If you've created a rom-com I've probably watched it.
Your Daily Blend of Entertainment News
Thank you for signing up to CinemaBlend. You will receive a verification email shortly.
There was a problem. Please refresh the page and try again.