Weekend Box Office - Revenge of the Fallen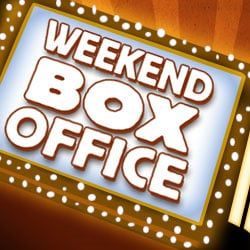 Following a whirlwind Wednesday opening Transformers: Revenge of the Fallen was poised to quickly become the biggest movie of 2009. But it was doomed to fail in the realm of biggest opening weekends ever. It's one flaw? It opened in June.
Prior to this weekend all of the top five opening weekend winners bowed in either May or July. Not a single June opening to be found in the top ten. Despite being the biggest June opengin ever, the $112 million the Tranformers sequel banked was only good enough for seventh place on the overall chart, just behind Pirates of the Caribbean: At Worlds End ($114.7 million).
Of course, that's nothing to sneeze at. Revenge of the Fallen tied with The Dark Knight for number of days taken to reach $200 million (just five days). What makes it really interesting is that Transformers did it despite being critically panned and without the aid of an Oscar winning cast. Congratulations Michael Bay, you've figured out how to sell crap to an audience better than any director before.
While Transformers is well on its way to handily becoming the top grossing movie of the year, it hasn't reached it yet, giving Pixar's Up time to steal the title away from Star Trek. Over the weekend Up crossed the $250 million line topping Star Trek's $246 million. By this time next week Transformers will have crushed them both, but at least Pixar got to hold the title for a couple of days.
Deep, deep in Optimus Prime's shadow was My Sister's Keeper which opened at fifth place with only $12 million. The movie has generally received mediocre reviews, which is perhaps why Warner Brothers dumped it against the likes of Transformers. If you don't want your crap drama to get noticed, release against the even crappier explosion fest summer blockbuster. Your suckage will pale in comparison.
1.

Transformers: Revenge of the Fallen *
$112,000,000 -
Total: $201,246,000
LW: N WR: 1
THTRS: 4,234
2.

The Proposal
$18,466,000 -
Total: $69,050,000
LW: 1 WR: 2
THTRS: 3,058
3.

The Hangover
$17,215,000 -
Total: $183,247,000
LW: 2 WR: 4
THTRS: 3,525
4.

Up
$13,046,000 -
Total: $250,218,000
LW: 3 WR: 5
THTRS: 3,487
5.

My Sister's Keeper *
$12,030,000 -
Total: $12,030,000
LW: N WR: 1
THTRS: 2,606
6.

Year One
$5,800,000 -
Total: $32,207,000
LW: 4 WR: 2
THTRS: 3,024
7.

The Taking of Pelham 1 2 3
$5,400,000 -
Total: $53,406,000
LW: 5 WR: 3
THTRS: 2,995
8.

Star Trek
$3,606,000 -
Total: $246,225,000
LW: 7 WR: 8
THTRS: 1,823
9.

Night at the Museum: Battle of the Smithsonian
$3,500,000 -
Total: $163,248,000
LW: 6 WR: 6
THTRS: 2,250
10.

Away We Go
$1,678,000 -
Total: $4,056,000
LW: 13 WR: 4
THTRS: 495
Your Daily Blend of Entertainment News
Thank you for signing up to CinemaBlend. You will receive a verification email shortly.
There was a problem. Please refresh the page and try again.