Why Not Cast The Dirty Dancing Remake With Stars From So You Think You Can Dance?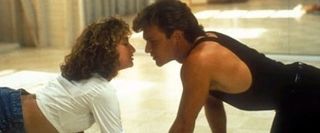 I'm still not sure how I feel about this Dirty Dancing remake business, but whether or not it's necessary, the movie is happening. In the spirit of optimism I admit the movie is in good hands, with the original film's choreographer Kenny Ortega signed on to direct the remake. He doesn't just know Dirty Dancing, he knows dancing period, and will know to look for talent when recasting the iconic roles of Johnny and Baby.
Patrick Swayze and Jennifer Grey weren't complete unknowns when they originated those characters, but they weren't household names either. Considering this, I sort of love the idea of two less-than-hugely famous actors/dancers coming in to fill Johnny and Baby's shoes. I'd rather be reintroduced to the characters without being distracted by the great (or terrible) dancing abilities of Taylor Lautner, or whatever famous actor they'd bring in for the part.
So instead of speculating on which former High School Musical or current Glee star should land the big roles, what if we consider the idea that Ortega may cast dancers to play the leads? Swayze was a trained dancer before he started acting, after all. Ideally they'd have the ability to carry a dramatic scene just as well as they can move, but there's a reason the word "dancing" is in the title-- the people in this movie need to be able to move like no other.
It just so happens that Kenny Ortega is set to join the judges table as a guest judge on tomorrow night's So You Think You Can Dance. Season 8 wraps up this week and America's favorite dancer will be crowned. Could Ortega be using the opportunity to observe the contestants and all-stars to scout out potential talent for the Dirty Dancing remake? All we can do is speculate at this point, but the show certainly has some top-notch dancers on the stage this year and I can definitely picture some of them playing key roles or background dancers in the Dirty Dancing remake. That is, should they also happen to have the acting chops to match their moves. But based on what we've learned from some of their personalities through their dancing, they may have the presence to pull it off. Here are a few of my favorite SYTCYD contestants who could be a great fit for Dirty Dancing.
Stephen "tWitch" Boss
Role: Johnny Castle
Twitch has shown us many different sides to him over several seasons of SYTYCD, from the tough guy to the goofy guy and the romantic. As a performer he's as layered as Johnny Castle, a talented dancer who's also a loyal friend and determined teacher. At first Johnny ignores Baby, assuming she's just another spoiled rich girl at the resort, but only when they get to know each other-- and, crucially, dance together-- do we see his more sensitive side. Swayze played all of these angles perfectly, giving every girl reason to fall in love with Johnny over the course of the film. If Twitch can act as well as he moves-- and with appearances in Step Up 3D and an episode of Bones, he's at least got some screen credits behind him-- I have no trouble picturing him as the guy who pulls Baby out of the corner. Whether or not Twitch's race would be an issue probably depends on whether they keep the film's setting in the early 60s. Regardless of how they update it, I can see Twitch as Johnny Castle. He's the first dancer that came to mind when I thought of the role.
Melanie Moore
Role: Frances "Baby" Houseman
Baby starts out innocent and eager to please her father, but after volunteering to fill the shoes of one of the resort dancers, she learns to dance and in the process, begins to see another side to herself. Melanie Moore is in this season's top 4 and has been one of the frontrunners all season. She's got an innocent face and has proven to be fearless on the dance floor. She'd have to downplay that a bit as Baby at first, but I can definitely see her awkwardly carrying a watermelon while feasting her eyes on Johnny as he dances up a storm. We don't have much to go on as far as Melanie's acting abilities, but we've seen her commit to the parts she plays in her dance performances, delivering some of the most outstanding, moving routines this season.
Anya Garnis
Role: Penny Johnson
Johnny's partner Penny was a Rockette who commanded the attention of the room with her dance moves and that fits Anya perfectly. As a dancer, Anya has the talent to be believable as a woman with years of professional experience under her belt. Whether or not she truly fits the role would rely on her ability to play a dramatic scene. Penny goes through a rough time in the original Dirty Dancing. If the remake is the same or similar in that respect, whoever plays her will need to be outstanding as an actor as well as a dancer. We know Anya has at least half that challenge in the bag.
Some other favorites I'd love to see in the film, either in leads or as background dancers…
Dominic Sandoval
Katee Shean
Jeanine Mason
Sasha Mallory
Kent Boyd
Your Daily Blend of Entertainment News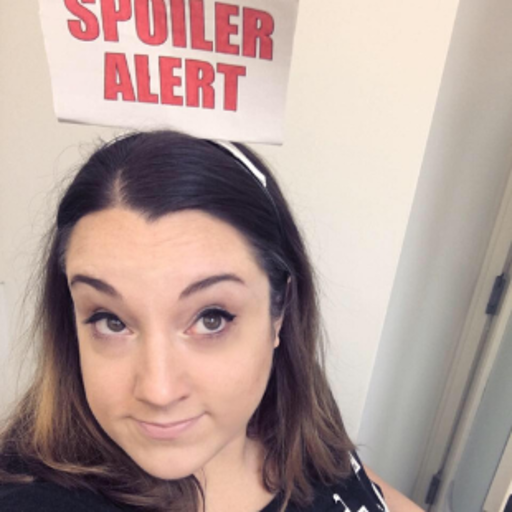 Assistant Managing Editor
Kelly joined CinemaBlend as a freelance TV news writer in 2006 and went on to serve as the site's TV Editor before moving over to other roles on the site. At present, she's an Assistant Managing Editor who spends much of her time brainstorming and editing feature content on the site.