Why Movie Studios Are Starting To Advertise On Porn Sites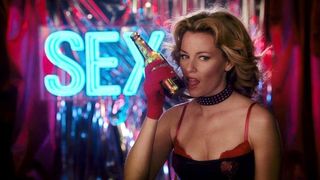 Movie advertising takes many forms. Any major (or even semi-major) film that comes out is going to have teasers, a few trailers, posters in your favorite theaters, and the stars appearing on a wide variety of TV and radio shows, doing umpteen interviews about their newest project. But now, one insider let us in on an advertising technique you may not, or at least pretend not to know about.
Lionsgate chief brand officer and president of worldwide marketing, Tim Palen, admitted that the company has no problem advertising on porn websites in an interview with The Hollywood Reporter. He said:
And, I think Palen might be right. A lot of movie marketing gurus wouldn't even consider this strategy, but it does make a cunning amount of sense, doesn't it?
Most advertising people, and most people in general, probably assume that folks head to adult entertainment sites for one thing and one thing only. The idea of putting movie ads in a such a place, despite the low cost, just seems like an unnecessary waste of ad dollars. Why would you spend good marketing money on ads no one is going to notice or care about? Well, you know what they say about people who make assumptions. This is actually a Brilliant. Freaking. Idea.
I know what you're saying "But, who's going to notice a movie ad on a porn site?" The simple answer is everyone. If you were shopping on the Gap's website, and in the corner of the screen an ad for cheap file cabinets popped up, you'd probably think, "file cabinets? Why are those here?" and that notion is precisely why this works. People are going to notice the unexpected, and I think that most of us can safely bet that an ad for anything other than more porn is going to catch some pretty good attention on any all-naked-all-the-time site.
Another reason this works is because, as Tim Palen says, most film companies don't take advantage of this cheapo ad space, so any movie marketing that does show up on a porn site is going to stand out even more. If the place was silly with movie ads, no one would give a second thought to them, but without much of this marketing around, it's a gold mine for getting noticed.
Some might think this is a sordid way to advertise for a movie, but I happen to think it's right, within limits. The Expendables is the perfect movie to give this kind of attention to. Anything with a lot of action is good, maybe a nice, raunchy comedy, or even a horror movie. As long as Palen and Lionsgate don't go trying to advertise something like What to Expect When You're Expecting or their next family movie, all is well and good with this. Honestly, can you imagine what a buzzkill that would be?
Bachelor Nation, Gilmore Girl; will Vulcan nerve pinch pretty much anyone if prompted with cheese...Yes, even Jamie Fraser.
Your Daily Blend of Entertainment News
Thank you for signing up to CinemaBlend. You will receive a verification email shortly.
There was a problem. Please refresh the page and try again.