Into The Wild Tops Gotham Awards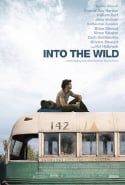 The fact that the year is not quite over is no reason not to jump into the award season with both feet. Independent Feature Project's 17 Annual Gotham Awards, honoring independent filmmakers, were held on November 27th and both Michael Moore and Sean Penn now have a little more useless hardware around their houses.
Penn's Into the Wild was named best feature and Moore's Sicko was voted best documentary. Other awards went to Ellen Page as breakthrough actor for Juno and Craig Zobel as breakthrough director for Great Wall of Sound. The best ensemble award was a tie between Before the Devil Knows You're Dead and Talk to Me. Finally, the film not playing at a theater near you award went to Frownland, which will probably still remain not at a theater near you or me.
The purpose of the award is, according to the IFP's website, to "celebrate the independent voices behind and in front of the camera." I really liked Into the Wild but it had a budget of $20 million, was directed by one of the most famous actors in the world, and stars the next green screen action hero, Emile Hirsch. It's hardly in need of the type of support the IFP should be giving to real independent filmmakers who are struggling to get a movie produced. More importantly, the IFP should wait until the god-damn year is over before starting the awards blitz. This is Christmas decorations in October, people
Your Daily Blend of Entertainment News
Thank you for signing up to CinemaBlend. You will receive a verification email shortly.
There was a problem. Please refresh the page and try again.