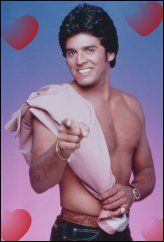 I take great pleasure in knowing this story will cause many people at our site to weep openly. With only 13 TV shows still in existence that lack a film adaptation, Warner Bros. Pictures is moving forward with a CHiPs movie. Oh yeah!
I could go on and on about Hollywood's lack of creativity but let's get past that. CHiPs, the TV show, followed motorcycle officers Francis "Ponch" Poncherello and Jon Baker around the same 3 mile stretch of highway week after week. The highlight of every episode was waiting for the inevitable 38 car pile up. The number of multi-car crashes during one season of CHiPs easily surpasses most state's decade totals.
According to The Hollywood Reporter, Warner Brothers has hired Wilmer Valderrama (That 70s Show) to fill the overly tight khaki pants of Ponch. No word on the rest of the cast but Valderramma's hiring at least gives me hope that the show will follow the tongue-in-cheek style of Starsky and Hutch. I couldn't begin to fathom a "serious" version of this hokey TV "classic".
Neither a director nor a release date has been established as of this time.
Your Daily Blend of Entertainment News
Thank you for signing up to CinemaBlend. You will receive a verification email shortly.
There was a problem. Please refresh the page and try again.