X-Men: Apocalypse Is Definitely Giving Us Archangel, Take A Peek Here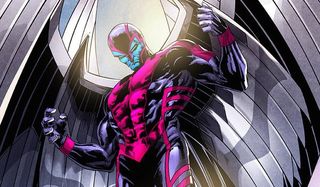 One of the young mutants included in X-Men: Apocalypse's gigantic cast is Warren Worthington III, a.k.a. Angel, played by Ben Hardy. Last seen in a minor capacity in 2006's X-Men: The Last Stand, it's been reported that this new version we'll see is "not very nice." This has prompted speculation about whether he will become Archangel, and after months of the cast and crew playing coy with fans, it's been confirmed, Warren will indeed rock the moniker in the 2016 blockbuster.
On Thursday, director Bryan Singer posted this image of himself on Instagram having some fund behind the scenes. The picture may look Angel-y a first, but if you read the caption, you'll see the hashtag #archangel. Singer's air guitar instrument also looks like it could be one of Archangel's metallic feather blades, though I'm just spitballing here. Check it out.
In the comics, Warren's feathered wings were ravaged during a conflict, and after they became diseased, he was forced to have him amputated. Shortly after, Warren was nearly killed by an old nemesis, but was rescued at the last second by Apocalypse, who offered to restore Warren's wings in exchange for becoming one of the Egyptian mutant's Four Horsemen, specifically Death. Once Warren agreed, he was corrupted and transformed into Archangel, and was given metallic wings capable of cutting through almost anything. Oh, and his skin was turned blue, but that's not nearly as cool. Warren eventually broke free of Apocalypse's mental control and grew back his old, organic wings, although he was turned back into Archangel in the X-Force comic book several years ago.
When moviegoers see Angel for the first time in X-Men: Apocalypse, he will be battling opponents at a fight club in Berlin. Just like his comic book counterpart, he will be drafted as one of Apocalypse's Four Horsemen, accompanied by Magneto, Storm, and Psylocke. So far no official stills have been released of Hardy as Angel, although concept art was revealed earlier in the year showing what the character's metallic wings will look like. As for how he gains these techno-wings in the movie, presumably it will either be like in the comics, where his original wings were clipped and these are the replacements, or he'll willingly give up the organic wings so he can become more powerful.
X-Men: Apocalypse hits theaters on May 27, 2016.
Your Daily Blend of Entertainment News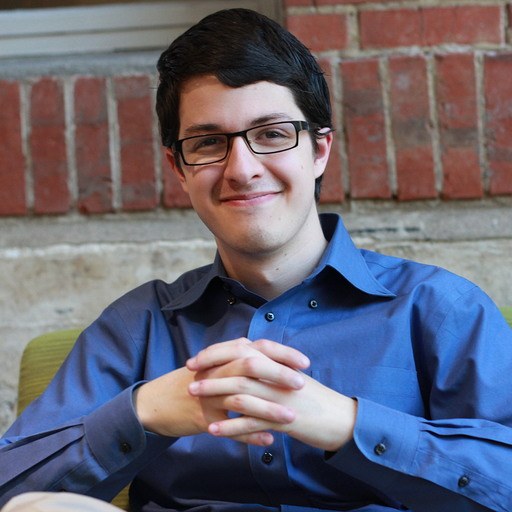 Connoisseur of Marvel, DC, Star Wars, John Wick, MonsterVerse and Doctor Who lore. He's aware he looks like Harry Potter and Clark Kent.