Xena Actress Tested For Wonder Woman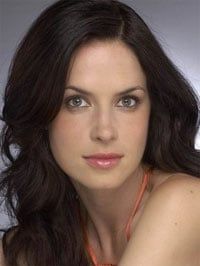 Someone needs to come out and confirm whether the Justice League of America movie will be animated or live action. The rumor that it'll be computer animated is starting to look shaky, and if the movie's live action then we're all going to have to start caring a lot more about the film's casting. Bad voice work I think we can all live with, George Clooney back in a batsuit… I think not.
The latest in JLA casting rumors comes from Moviehole, where they say Australian actress Victoria Hill has tested for the role of Wonder Woman. Whether she was trying on a motion capture suit for a CGI version, or an actual Wonder Woman costume for a live action version remains, as previously mentioned, unknown.
This doesn't mean she has the part of course, it just means that Warner Brothers is giving her a shot at flying their invisible jet. They're shooting the movie in Australia, and as MH points out, it sort of makes sense that they'd give a few locals a chance at being in it.
29- year-old Victoria Hill's most recent role was in December Boys with Harry Potter's Dan Radcliffe. It's currently playing in limited release. She's also had a multi-episode part on Xena: Warrior Princess where she played Waltraute. She's also played Lady Macbeth, so maybe she can act. Even if she can't, at least she looks the part.
Your Daily Blend of Entertainment News