How To Watch The DC Movies In Order
There are two ways to digest the DC Extended Universe, and here you'll learn about both!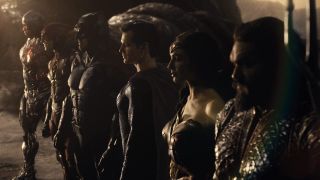 (Image credit: HBO Max)
While superhero movies based on DC Comics have existed for decades, the blockbusters have been doing things very differently in more recent years. In 2013, Warner Bros. released Zack Snyder's Man Of Steel, and with it launched the DC Extended Universe – an expansive continuity that sees some of the greatest superheroes ever created (including Superman, Batman, Wonder Woman and the entire Justice League) occupying a single world. The DCEU canon has been expanding with new superhero movies coming out every year, and while that's a great thing for fans, it can also be a bit tricky for newcomers trying to get a grip on things.
If you're flustered about how to get into the DC Extended Universe's movies (most of which can be viewed with a Max subscription), we've got you covered. There are a couple of different ways to watch the newest DC movies in order, including by release date order and in chronological order, and we've built this feature to illustrate how to go about doing both. Your methodology should differ based on your experience with the various titles and characters, so we'll start with the proper order if you're brand new to this world.
DC Movies In Order By Release Date
When a franchise is first coming together, a studio makes calculated choices regarding what stories are told and when and the DC Extended Universe is no exception. Running from 2013 until the present, the continuity now features a total of 13 movies (14 if you include Zack Snyder's Justice League), and you can watch them in the order in which they came out by following the list below:
Man of Steel (2013)
Batman V Superman: Dawn of Justice (2016)
Suicide Squad (2016)
Wonder Woman (2017)
Justice League (2017)
Aquaman (2018)
Shazam! (2019)
Birds Of Prey (And The Fantabulous Emancipation of One Harley Quinn) (2020)
Wonder Woman 1984 (2020)
Zack Snyder's Justice League (2021)
The Suicide Squad (2021)
Black Adam (2022)
Shazam! Fury of the Gods (2023)
The Flash (2023)
Blue Beetle (2023)
DC Movies In Chronological Order
If you're well-versed in the canon of the DC Extended Universe and are simply looking for a new way to engage with the storytelling, a chronological viewing is definitely an option, as not all of the blockbusters take place in the order in which they were released. Moving from the past to the present, here is how to watch the DC movies as they take place across the franchise timeline.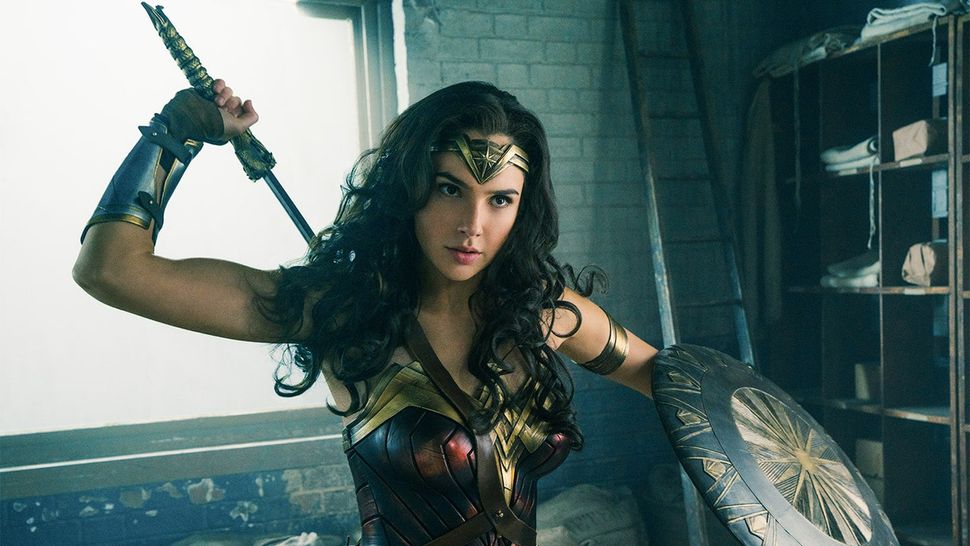 Wonder Woman (Set In 1918)
Patty Jenkins' Wonder Woman not only includes scenes that take place thousands of years before the main action of the DC Extended Universe, but its main plot is set in 1918. The film's story is deeply tied to real world events, as Gal Gadot's eponymous heroine — whose birth name is Diana — travels with Chris Pine's Steve Trevor from Themyscira to Man's World right at the height of World War I, a conflict that Wonder Woman believes she can help resolve by defeating Ares, the villainous God of War.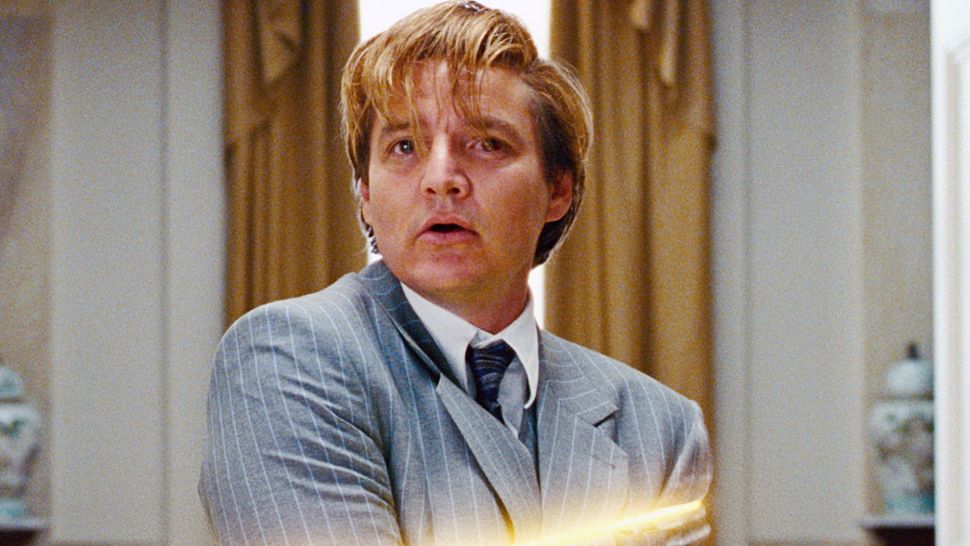 Wonder Woman 1984 (Set In 1984)
While Patty Jenkins' Wonder Woman 1984 is set more than half a century after its predecessor, it is still the second film to watch while viewing the DC Extended Universe in chronological order. Set in its titular year, the movie is deeply ingrained in its setting, as the attitudes of greed and fear from the era are key to the developing plot, finding power-hungry entrepreneur Maxwell Lord (Pedro Pascal) making a play for the Dreamstone so that he can grant wishes to people around the world and gain god-like influence. At one point, Lord joins forces with Diana's co-worker, Barbara Minerva (Kristen Wiig), whose wish to be more like the royal warrior comes true, but with grave consequences.
This sequel marks the end of Gal Gadot's solo run as Wonder Woman Plans to make Patty Jenkins' Wonder Woman 3 were scrapped, and it was later reported that a new Wonder Woman movie is not on the DC Universe slate after Gadot indicated that a new version of the threequel could still be made.
Man Of Steel (Set In 2013)
Zack Snyder's Man Of Steel has some scenes set in the 1980s, as it is in that decade that Jonathan (Kevin Costner) and Martha Kent (Diane Lane) discover a Kryptonian spaceship has crashed on their farm. Yet, the majority of the film takes place around the year that the movie was released – 2013. It is at this time that Clark Kent (Henry Cavill) begins to understand what his history as a Kryptonian means as he lives among humanity and faces down his first potentially world-ending threat in the form of General Zod (Michael Shannon).
The Flash (Mostly Set In An Alternate 2013)
The Flash is tricky to talk about in terms of where it's set on the DCEU timeline. The movie opens in the DCEU's present day, and while there's no outright mention of the year, one can reasonably place it in/around 2023 since it's clear Barry Allen has been active as a Justice Leaguer for a while. However, the movie's main story sees Barry traveling back in time to prevent his mother's murder and ending up in an alternate 2013, as evidenced by our speedster hero teaming up with his own doppelgänger, Michael Keaton's Batman and Sasha Calle's Supergirl to stop General Zod's assault on Earth. So while for the most part, The Flash roughly slots in chronologically during the same period of time as Man of Steel, DCEU newbies might feel lost if they haven't watched that movie, as well as Batman v Superman: Dawn of Justice and one of the Justice League cuts, beforehand.
Batman V Superman: Dawn Of Justice (Set In 2014)
Like Man of Steel, there are flashbacks included in Batman v Superman: Dawn of Justice, namely where we see Bruce Wayne's parents gunned down and their funeral. For the most part though, Dawn Of Justice is roughly 18 months after the events of Man Of Steel. The whole arc for Bruce/Batman (Ben Affleck) is a reaction to the destruction caused in the battle between Superman and Zod, creating a conflict between the two key male heroes of the DC Extended Universe. Meanwhile, Lex Luthor (Jesse Eisenberg) schemes to bring the monstrous Doomsday to life – ultimately leading to a battle that sees the Kryptonian hero sacrifice his life.
Suicide Squad (Set In 2016)
On the whole, David Ayer's Suicide Squad is a movie that plays around on the outskirts of the DC Extended Universe canon, with the titular group of convicts coming together to stop the out-of-control Enchantress (Cara Delevingne). However, there are hints and clues that provide tips regarding where it takes place in the timeline, and that place is between Batman v Superman: Dawn Of Justice and Justice League. We know this because it's specifically references the end of the previous movie, and there is a mid-credits scene featuring Bruce Wayne seeking metahuman information from Amanda Waller (Academy Award winner Viola Davis) that will aid his mission to form a superhero team.
Justice League (Set In 2017)
Having made peace with the idea of aliens and metahumans after the events of Batman v Superman: Dawn Of Justice, Bruce Wayne follows up his meeting with Amanda Waller in Suicide Squad by putting a special group together, and that group is formed in 2017's Justice League. Reuniting Batman with Wonder Woman, and introducing Barry "The Flash" Allen (Ezra Miller), Victor "Cyborg" Stone (Ray Fisher) and Arthur "Aquaman" Curry (Jason Momoa), the heroes have to work together to stop an invading alien force, led by the villainous Steppenwolf (Ciaran Hinds), from taking over the planet.
Zack Snyder's Justice League (Set In 2017)
Though it's not technically considered canon (although one of its moments is offhandedly mentioned in The Flash), the R-rated Zack Snyder's Justice League, which can be streamed with an Max subscription, can either be watched in lieu of the 2017 release or with it for comparison purposes. It mostly functions as a four-hour version of the theatrical cut, with extra material that fills out the backstory, builds out the new characters and teases a direction for the future of a franchise that, for all intents and purposes, leads to a dead end (one chiefly revolving around Steppenwolf's master, Darkseid). That being said, certain characters do meet different fates than they did in the theatrical cut.
Aquaman (Set In 2018)
James Wan's Aquaman doesn't really engage much with the plot from Justice League, but Mera (Amber Heard) does, at one point, remind the titular hero about his efforts helping to save the world from Steppenwolf, putting it directly after that story in the timeline. That being said, the story is very insular, mostly taking place underwater and seeing Arthur Curry find peace with the war within himself between land and sea on his journey to become the king of Atlantis. The next chapter of Arthur's journey will unfold in Aquaman and the Lost Kingdom, with the official synopsis teasing that he'll work with an "unlikely ally" to combat an unleashed "ancient power."
Shazam! (Likely Set In 2019)
Once again, we have another DC Extended Universe movie that doesn't have tight ties to the rest of the canon. Yet, David F. Sandberg's Shazam! is definitely included, as evidenced by the sight of the Batarang owned by Freddy Freeman (Jack Dylan Grazer) and a cameo by Superman (played by a stand-in) in the final scene. It's possible that the movie could take place before, during, or after the events of Aquaman, but watching it after in a chronological rewatch of the franchise is a safe bet. Full disclosure, taking into account that Dwayne Johnson reportedly has "thinly veiled disdain" for the World's Mightiest Mortal, as well as the fact that we won't be seeing more of Black Adam anytime soon, don't expect to see these two adversaries from the comics clash on the big screen.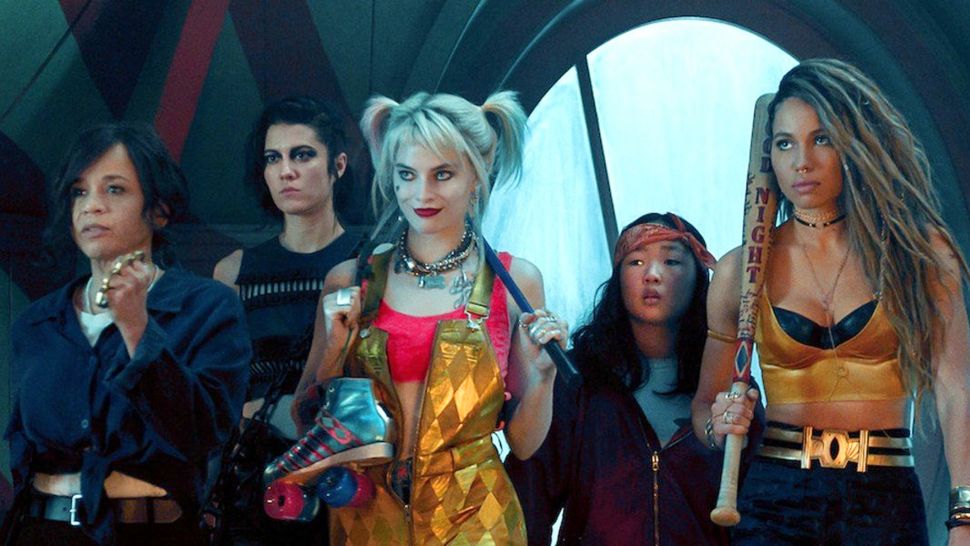 Birds Of Prey (And The Fantabulous Emancipation Of One Harley Quinn) (Likely Set In 2020)
Cathy Yan's Birds Of Prey (And The Fantabulous Emancipation Of One Harley Quinn) has what could be called a loose connection to the rest of the DC Extended Universe, as its only real link is Margot Robbie returning as Harley Quinn from Suicide Squad – but that's enough to connect it to the canon. It's technically possible that the events which take place in this movie occur at any point in time between the end of the David Ayer movie and the end of Shazam!, but when in doubt, it's always best to just go by the release date.
The Suicide Squad (Set In 2021)
Not quite a sequel to the similarly-titled 2016 film and barely a reboot either, James Gunn's The Suicide Squad puts the members of Task Force X on an adventure more hilariously bizarre, morbidly cartoonish, and foul-mouthed than most other DCEU films. However, it still, very much, takes place in the continuity, as seen by the return of key characters like Margot Robbie's Harley Quinn (recently jailed again for "road rage… in a bank"), Viola Davis' Amanda Waller, Joel Kinnaman's Rick Flag and Jai Courtney's Captain Boomerang (for a bit). The film is also a direct lead-in to Max's John Cena-led Peacemaker series, which featured a hilarious Justice League cameo in the season finale and is returning for a second season.
Black Adam (Set In 2022)
Remember in Shazam! when Djimon Hounsou's Wizard talked about how poorly things went with his first champion thousands of years ago? Well, we finally met that champion in Black Adam, with Dwayne Johnson having waited to play the title role since 2007. While there are scenes flashing back to 2600 BC to show how Teth-Adam obtained his powers, most of this DC movie is set in the present day. Teth-Adam is abruptly awoken from his millennia-long imprisonment and doesn't waste time dispensing his lethal version of justice. The Justice Society of America swiftly travels to Teth-Adam's home country of Kahndaq to halt his violent crusade. Black Adam's end-credits scene also marks Henry Cavill returning as Superman, but unfortunately, plans for him to keep playing the Man of Steel in other movies fell through. There also aren't any plans for a Black Adam sequel to be made due to its poor box office performance and the emerging DC Universe reboot.
Shazam! Fury Of The Gods (Set In 2023... Or 2021?)
Shazam! Fury of the Gods' placement in the DCEU timeline is tricky. On the one hand, it's repeatedly mentioned in the sequel that Asher Angel's Billy Batson is about to turn 18, and since he was said to be 14 in Shazam!, that would place Fury of the Gods sometime in 2023. However, without going into spoilers, it's mentioned in Fury of the Gods' post-credits scene that a specific event from the first movie happened two years earlier, so working off that information, that would put the sequel in 2021. Ironically, there's no mention of Black Adam in Fury of the Gods, despite how closely these two are tied together, so that doesn't help with cementing when it takes place. That said, there is an element from the Dwayne Johnson-led movie mentioned that strengthens the idea that the Shazamily's conflict with the Daughters of Atlas takes place in 2023.
Blue Beetle (Set In 2023)
Although Xolo Maridueña's Jaime Reyes is will be staying around in the new DC Universe, the Blue Beetle movie itself is still considered to be part of DCEU continuity. Maybe that will change in the coming years, because while there are mentions of Superman, Batman and Flash in the movie, these could easily be retconned to refer to the DC Universe versions of the characters rather than the ones we know from the DCEU. In any case, Blue Beetle chronicles Jaime bonding with the alien Scarab, which puts him in the crosshairs of Susan Sarandon's Victoria Kord and her bodyguard, Raoul Max Trujillo's Ignacio Carapax, who ends up being the movie's version of OMAC.
Of course, the DC Extended Universe is a fluid thing, and we have also already seen Warner Bros. begin releasing live-action films that divert away from the continuity with Joker in 2019 and The Batman in 2022, and both those movies have sequels on the way. While there are still other upcoming DC movies to look forward to the near future, following James Gunn and Peter Safran taking over DC Studios, the main shared continuity will be revamped in the coming years as the DC Universe, with Chapter One being called "Gods and Monsters." However, elements of the DCEU will be retained for this new era. Keep checking back with CinemaBlend for more updates.
Your Daily Blend of Entertainment News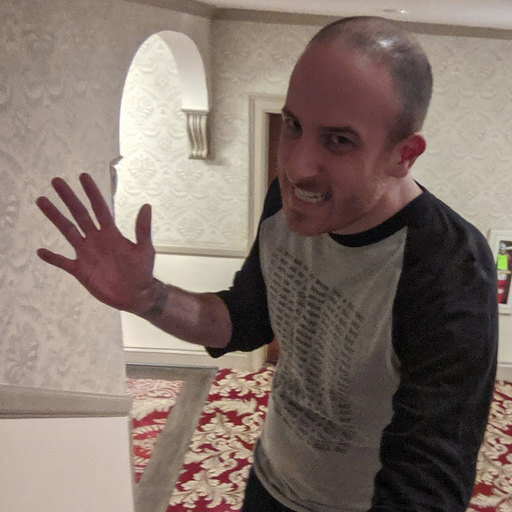 Assistant Managing Editor
NJ native who calls LA home and lives in a Dreamatorium. A decade-plus CinemaBlend veteran who is endlessly enthusiastic about the career he's dreamt of since seventh grade.