Yari Film Group Files For Bankruptcy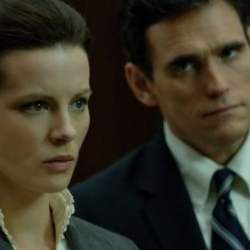 Nothing but the Truth and What Doesn't Kill You are two small-ish movies making a go for it in a crowded awards season, but they're about to lose some much-needed help from the studio that made them. Yari Film Group has filed for involuntary bankruptcy, after four groups owed money by the studio took action against them.
The Hollywood Reporter announced the news on Friday, adding that Yari is disputing the debts and claims the general credit crisis is what brought about their troubles. Layoffs will commence immediately at the studio, though there's no telling how many will be taking place.
Two of its movies still in production, Joe Carnahan's Killing Pablo and the Jennifer Lopez vehicle The Governess, are still moving forward, But Yari, one of the few independent studios not shielded by a larger studio, is surely in big trouble, and may not be part of the film distribution scene much longer. But it's hard to know how something this big will pan out, especially with the economy in the state it's in. They may wind up capable of reorganizing their debt and getting back in the game, and I guess in the meantime they don't need random film journalists criticizing them. So fine! I'll leave them alone.
Staff Writer at CinemaBlend
Your Daily Blend of Entertainment News
Thank you for signing up to CinemaBlend. You will receive a verification email shortly.
There was a problem. Please refresh the page and try again.