For Your Consideration: Les Miserables Lost Best Picture The Moment Russell Crowe Opened His Mouth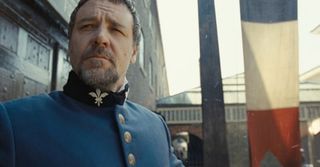 From now until the Friday before the Oscars we'll be running daily pieces about why a film does or does not deserve Best Picture. We've had speak up for Michael Haneke's Amour, Mack chimed in against Django Unchained while Eric stuck up for it, and Sean vouched for the magic of Beasts of the Southern Wild. Now Rich has a bone to pick with Les Miserables, or at least one member of its cast.
It's no secret. The Academy loves musicals. Not only that, but they love awarding musicals with Best Picture statuettes. The history speaks for itself as nine musicals have won best picture in the history of the Academy Awards. That may not seem like a lot in the span of 85 years, but when you measure it against other genres like comedy or fantasy, well, the odds are definitely in the musical's favor. I mean, seriously, how many comedies--besides Annie Hall and You Can't Take it With You--can you name? And let's not even get into fantasy. There's Lord of the Rings: The Return of the King, and, uh...Yeah, musicals are the genre film to beat.
So when an adaptation of the musical Les Miserables was announced, and recent Best Director winner Tom Hooper signed on to direct it, all eyes zoomed in on Les Mis to be a contender. In fact, before anyone even saw it, most people put it on their Best Picture hopefuls lists, even our own Katey Rich. When the lights dimmed and we finally got to see it, it looked like we were right to be optimistic. The film starts with a giant set piece of men pulling a ship out the water and singing the very stirring, "Look Down." We're sure members of the Academy were ready to get out of their seats and award the film Best Picture right then and there. But then, IT happened. Russell Crowe, yes, Academy Award winning actor, Russell Crowe, opened his mouth and underwhelmed every single last one of us.
Playing Inspector Javert, who has always been portrayed as a powerful baritone in stage productions, Russell Crowe could only hit a single note. In fact, as soon as he opened his mouth everyone realized that Les Miserables, while good, could never be great. Russell Crowe can simply not sing. His reach is just not there, and in an Oscar winning musical, everybody has to be great. Not just good, but great. Hell, even John C. Reilly sang his heart out in Chicago, and who knew HE could sing? Russell Crowe destroyed any chance Les Mis ever had to win Best Picture, and a lot of that is Tom Hooper's fault. He had too much faith in Crowe.
That's not to say that the incessant close-ups and the slack plot in the second half didn't play a part in this film's dismissal as a Best Picture possibility. But musicals so long as the singing is great musical can get away with a lot, like Oliver!—which won Best Picture despite being way too long and drawn out—or Chicago, a Best Picture winner even with hammy Richard Gere. I also realize that it all depends on the other movies that are in contention for best picture, and this year happens to be one of the strongest on record, with Argo, Zero Dark Thirty and Silver Linings Playbook all very viable and possible choices for Best Picture.
But the fact that Les Miserables has about at the same standing as Django Unchained for Best Picture (Read: No shot in hell) is very telling for a big-budget production of one of the most beloved musicals of all time. And I think that it squarely falls on Russell Crowe's shoulders, because look at the rest of the cast. Two of its members are actually up for statues, and Anne Hathaway is the front-runner in her category. And the other actor is Wolverine. The Academy WANTS to award Les Mis with something. But it can't go beyond the actors because Russell Crowe makes a mockery of the movie with his singing, which should obviously be filled with a stronger voice.
Because even if you haven't seen Philip Quast sing "Stars" in the stage production, even a layman could tell that his character was meant to have a lot more to him, and only the strong voice of a true singer can put that emotion and power into the role. I mean, even Russell Crowe's stellar acting couldn't save him from looking like the odd man out whenever one of his major numbers would come up. It ruined an otherwise amazing production, which the Academy would have been happy to put up against the heavyweights. It could have been a contender. Russell Crowe made it a chump.
But what do you think? I have seen some rabid Russell Crowe apologists online amongst the many who call him awful. What actor do you think could have filled Javert's mighty shoes? It would of course have to be a major star and not somebody from the stage like Norm Lewis or Roger Allam, as this is a big Hollywood production. It had to be a familiar face. Leave your thoughts in the comment box below.
Your Daily Blend of Entertainment News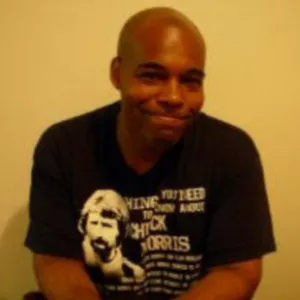 Rich is a Jersey boy, through and through. He graduated from Rutgers University (Go, R.U.!), and thinks the Garden State is the best state in the country. That said, he'll take Chicago Deep Dish pizza over a New York slice any day of the week. Don't hate. When he's not watching his two kids, he's usually working on a novel, watching vintage movies, or reading some obscure book.