The 10 Best Movies Of 2016, According To The National Board Of Review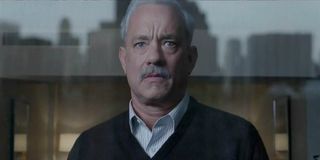 The National Board Of Review have revealed their 10 best movies of 2016, naming Manchester By The Sea as the best film of the past 12 months. Directed by Kenneth Lonergan, Manchester By The Sea has drawn a huge amount of critical acclaim for its affecting depiction of grief, which is led by a towering performance from Casey Affleck. But NBR didn't just heap praise on just Manchester By The Sea, as they also picked out 10 total movies that they believe were the cream of this year's crop.
And just a quick peruse of this list underlines why 2016 has been a pretty stellar year for cinema, because not only is this list packed with some instantly recognizable gems, but there's also several films that have controversially been left off, while four are yet to be released. You can check them out (via the group's main site) below.
OK, where shall we start? Let's kick things off with the controversial choices, which are Sully, Hacksaw Ridge, and, at a push, Hail, Caesar! Sure any film from the Coen Brothers would usually take its rightful place on any top 10 list. But while Hail, Caesar! was admittedly an enjoyable, funny enough romp, it lacked the bite, plot and characters of The Big Lebowski or Raising Arizona, the Coen Brothers' best work in the comedy genre. But since it's the Coen Brothers, Hail, Caesar!'s inclusion is forgivable.
It's harder to defend Sully and Hacksaw Ridge, both of which were fine and for the most part captivating, but neither reached the heights of the likes of The Nice Guys, Deadpool, Everybody Wants Some!!, Nocturnal Animals, The Witch, American Honey, I, Daniel Blake, Paterson, or Don't Think Twice, to name just a few other stellar entries from 2016.
But let's not get dogged down in controversy. Instead, let's look to the future. Because December is still to bring us four of the films that the National Board Of Review insist were the best of 2016. In the next few weeks we'll get to see La La Land on December 9, Patriots Day on December 21, Martin Scorsese's Silence on December 23, and Hidden Figures on December 25. Lest we forget that the biggest honor is reserved for Manchester By The Sea, though. If you want a tease about what all the fuss is about you can watch the trailer for the film below.
Manchester By The Sea was released into cinemas earlier this month on November 18, while Amazon Studios, who purchased the rights to distribute the film domestically at the Sundance Film Festival back in September for $10 million, have already announced that it will be put up online at least 90 days after hitting cinemas.
Your Daily Blend of Entertainment News
Thank you for signing up to CinemaBlend. You will receive a verification email shortly.
There was a problem. Please refresh the page and try again.