The New Diary Of A Wimpy Kid Pokes Fun At Spider-Man And Marvel In The Full Long Haul Trailer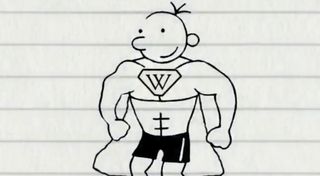 I have to admit that The Diary Of A Wimpy Kid franchise has somehow passed me by over the last few years. So you can imagine my shock and surprise when I learned that there hadn't been just one but THREE adaptations of Jeff Kinney's series of books. Thankfully I'll have the opportunity to right this wrong in just a couple of months time when Diary Of A Wimpy Kid: The Long Haul is released, the trailer for which has now been unveiled, as you can watch below.
While I'm very much aware that Diary Of A Wimpy Kid: The Long Haul is not for a cynical 30-year-old man that spends his days watching Eric Cantona goals on YouTube and has memorized every line of dialogue uttered from The Sopranos, I can't condone any film that believes a worthy way to end its trailer is to have a family singing The Spice Girls' Wannabe in unison. That wouldn't have been OK in 1996 when the song was actually released, and it's certainly not OK 21 years later.
It's a shame that the trailer for Diary Of A Wimpy Kid: The Long Haul's ending left me so apoplectic. Especially since around the 50-second mark, my interest had genuinely been piqued by the film. I found the voiceover and the opening title cards' allusions to Batman, Spider-Man, and the Guardians Of The Galaxy rather cute, while the sight of Greg Heffley (Jason Drucker) breaking the fourth wall took me by surprise and suggested the film could be slightly irreverent and funny.
When it was made clear that the plot would involve the whole family taking a road trip, I even immediately began to envision a mixture of American Splendour and National Lampoon that was designed for tolehe wh family to enjoy. Then came the jokes, none of which landed, all of which annoyed, and only left me with the distinct realization that Diary Of A Wimpy Kid: The Long Haul was not for me.
Don't be disheartened, though. Because the Diary Of A Wimpy Kid franchise clearly has an audience out there. So far, all three films have grossed a healthy $225 million at the box office from just a combined budget of $58 million, while its Rotten Tomatoes scores of 53%, 47% and 51%, respectively, suggest that they must at least have something going for them.
I blame myself. Plus the fact that Alicia Silverstone and Tom Everett Scott, who get free passes for life after their roles in Clueless and That Thing You Do!, are playing the parents gives me hope that Diary Of A Wimpy Kid: The Long Haul will be better than the sum of its trailer. We'll get to see if that's the case when Diary Of A Wimpy Kid: The Long Haul is released on May 19. Until then, I'm keeping the faith that I was too quick to judge a film by its trailer. Even though, that's kind of the point of them.
Your Daily Blend of Entertainment News
Your Daily Blend of Entertainment News
Thank you for signing up to CinemaBlend. You will receive a verification email shortly.
There was a problem. Please refresh the page and try again.