The Terminator Franchise Is Allegedly Done, Here's What We Know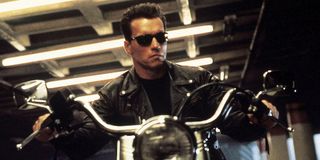 While the Terminator franchise overall has left its own special mark on pop culture thanks to the first two movies, the series' latter three movies (i.e. the ones not directed by James Cameron) failed to generate success anywhere close to its predecessors. 2015's Terminator Genisys especially was poorly received despite its efforts to reboot the series 2009 Star Trek-style (although thanks to its performance in China, it still made a good amount of money). Back in January, it was reported that the Terminator series would be revisited one last time, with James Cameron majorly involved, but now there's news that the franchise has allegedly been shut down once and for all.
The New York Daily News is reporting that Paramount has decided not to move forward with another Terminator movie, specifically stating that the studio has decided not to bring back Arnold Schwarzenegger and Emilia Clarke. Furthermore, according to a "Los Angeles based source," Paramount has reportedly taken any kind of sequel off the table, citing Genisys' critical failure as the reason studio executives "fell out of love with making more." The article notes that that doesn't necessarily mean another company couldn't swoop in to tell their own Terminator adventures, but it's a "longshot" that will happen, specifically because of Schwarzenegger's age.
What's peculiar about this new report is how it's addressing the Terminator franchise's scrapping as if there was still plans to move forward with a Genisys sequel, i.e. Terminator 6. Given how poorly received Genisys was, Terminator 6 being taken off the schedule in January 2016 and Emilia Clarke saying she wouldn't reprise Sarah Connor, it was logical to assume months ago that Paramount wasn't keen on following up on what Genisys laid out. Not only that, but the new Terminator project announced back in January was described as both a reboot and conclusion to the series, with James Cameron "godfathering" the new iteration, Tim Miller in talks to direct and science fiction authors being assembled to "find the movie creatively." If this latest news about the franchise being discarded is true, what caused Paramount to suddenly shift course and abruptly shut down the franchise rather than give it a final installment?
Both Terminator Salvation and Terminator Genisys were intended to take the franchise on new paths, but due to their underwhelming critical performances, neither accomplished their goals. It seems likelier than ever that this franchise is on its last breath, so the question now is whether Paramount will let it wrap things up with one more movie or if they've decided to just close up the proverbial shop now. Either way, it sounds like we shouldn't get our hopes up of ever seeing Schwarzenegger as the badass cybernetic assassin again, but it's okay. He had a good run.
Stay tuned to CinemaBlend for the most relevant updates regarding all things Terminator, and in the meantime, let us know what you think should be done with the Terminator franchise in the comments below.
Your Daily Blend of Entertainment News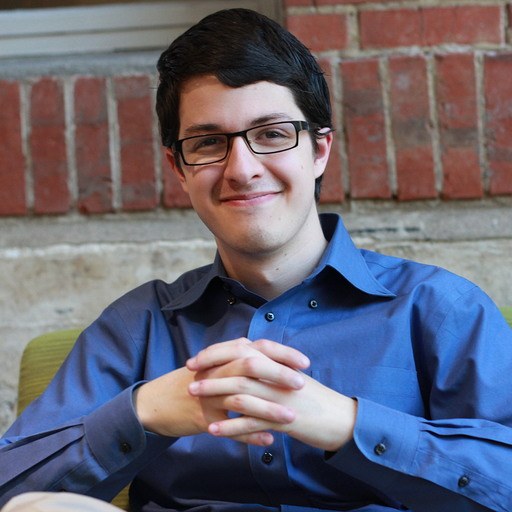 Connoisseur of Marvel, DC, Star Wars, John Wick, MonsterVerse and Doctor Who lore. He's aware he looks like Harry Potter and Clark Kent.