Deadpool 2 Will Apparently Give Us More Action, But Is That A Good Thing?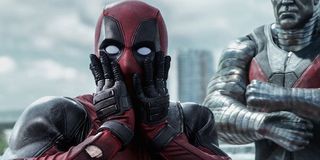 Following the tremendous success of Deadpool, its impending sequel has an awful lot of pressure on its shoulders to try and not just match, but also eclipse its predecessor. At the same time, it also has to progress the franchise, and director David Leitch has now admitted that one way that it will do just that is by including more action. David Leitch revealed,
First things first, 87Eleven is the production company that was founded by Chad Stahelski and David Leitch, and helped to bring John Wick (which they co-directed) and John Wick: Chapter 2 to the big-screen, as well as the impending Atomic Blonde. Those of you that have seen both John Wick films, and the trailer for Atomic Blonde, will know that 87Eleven has a very slick distinct visual style that's seen by some as the antidote to the overly edited stale approach taken by other filmmakers.
On the one hand that should mean that Deadpool 2 will immeasurably profit from David Leitch's action expertise. Especially since the action in the first Deadpool outing was regarded as the weakest element of the film. That was far from director Tim Miller's fault, because 20th Century Fox gave him the paltry budget of $58 million to work his magic on Deadpool. And when you also consider that it was his directorial debut, Miller clearly did a stand-up job.
Fans shouldn't be too worried by David Leitch's comments to Empire, though. Especially because the most recent look at Deadpool in the clip that was shown before Logan was much heavier on the comedy than the action. In fact, there was none of the latter in the footage. You can remind yourselves of the Deadpool teaser by watching it again below.
Glorious. Simply glorious. We're still not actually got a release date for Deadpool 2, but production is expected to begin in the summer, which suggests that it will be with us in early 2019.
Your Daily Blend of Entertainment News