The 10 Longest Disney World Wait Times This Decade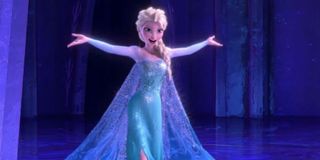 Disney's theme parks are always growing and always changing. The one thing that doesn't seem to change is the parks' popularity. People love them a lot. So much so that they'll wait in line for hours to go on some rides. While Disney Parks have implemented numerous features to reduce wait times, sometimes there's no better way to enjoy the attraction you want then to stand around and wait for it. Sometimes, however, the wait times can get insane.
Summer is when Disney unveils its newest rides and this year saw the unveiling of an entirely new land, the World of Pandora at Disney's Animal Kingdom. You can guess that the lines for those rides are going to be crazy, but how do they compare to history? Here we take a look back at some of Disney World's most popular attractions and how long people waited to experience them. A big thank you goes out to the team at TouringPlans.com. The data they've compiled in order to help tourists navigate the parks was a huge help in creating this list. For each ride, we have listed a posted wait time, which is the longest time that the park has listed the wait time to be, and a verified wait time, which is the longest confirmed time that an actual person has waited in that line. While it's possible that some wait times have actually been longer, the numbers here are the longest they could confirm since 2009.
Rock 'n' Roller Coaster Starring Aerosmith
Longest Posted Wait Time: 240 mins
Longest Verified Wait Time: 154 minutes, December 30, 2015
If you're a roller coaster fan, then you probably enjoy the ones that spin and loop. However, if you find yourself at Disney World, your only option is the Rock n' Roller Coaster at Disney's Hollywood Studios. If so, we hope you're also an Aerosmith fan. To be fair, Aerosmith sounds pretty cool when blasting at high volumes on a magnetic launch roller coaster. Still, you've got to be a die-hard fan to wait four hours for Aerosmith. Even the two and a half hour verified time seems a bit long for us.
Seven Dwarfs Mine Train
Longest Posted Wait Time: 230 mins
Longest Verified Wait Time: 160 minutes, January 2, 2015
The newest attraction inside the Magic Kingdom, the Seven Dwarfs Mine Train isn't the thrill ride that most of the other attractions on this list are. However, since it's new-only about three years old-- that means that even those who might travel to Disney World on a regular basis make a point to ride it. Wait times here can regularly exceed two hours. And if the posted time was accurate, then you're waiting nearly as long for Snow White as you are for Aerosmith.
Toy Story Midway Mania
Longest Posted Wait Time: 300 mins
Longest Verified Wait Time: 162 minutes, April 4, 2016
Toy Story Midway Mania is a somewhat unique Disney World experience as it is part ride and part game. As one might guess, the popularity of Toy Story makes this one a must for most Disney World guests. At some point in the past, the ride apparently reached a ridiculous 300 minutes, though the longest we could confirm was the comparatively short two hours and 40 minutes. Fun fact, Disney World reportedly can't list wait times beyond 300 minutes, so that's the maximum you'll ever see. That'll be important later.
Space Mountain
Longest Posted Wait Time: 250 mins
Longest Verified Wait Time: 167 minutes, January 3, 2013
Space Mountain is one of the classic Disney attractions and a roller coaster that everybody should experience. It's one that pretty much everybody does ride at one point or another, which is what leads to the epic lines. There's a good reason for that too, it's one of the most fun theme park rides in the world. While this one has apparently never hit the massive five-hour mark according to Disney, it has broken four hours, according to the Magic Kingdom. Even the longest time we could verify is longer than some would want to spend in the Orlando heat, even in January.
Mission: SPACE
Longest Posted Wait Time: 210 mins
Longest Verified Wait Time: 168 minutes, July 10, 2015
If you're a fan of the space program, then you owe it to yourself to check out Mission: SPACE at EPCOT. It's designed to create the impression of a space shuttle simulator for an inevitable mission to the planet Mars. If you have a tendency to get motion sick or don't like g-forces weighing you down then this may not be the ride for you. Otherwise, you need to check it out. Mission: Space is never one of the shortest lines at Disney World, but a couple of years ago it ended up with a significant summer time wait.
Frozen Ever After
Longest Posted Wait Time: 300 mins
Longest Verified Wait Time: 175 minutes, July 4, 2016
Last summer's big new ride at Disney World was Frozen Ever After. The ride took over over the Viking boat ride Maelstrom in the Norway Pavillion section of EPCOT. As one would expect, being both one of the newest rides at Disney World, as well as being a ride based on Disney's out of control success story, _Frozen, _ this ride was a high demand experience. The 300 minute wait time posted by Disney was from the ride's opening days in June of last year. According to some anecdotal evidence, the wait may have actually been longer than that. However, the longest verified wait, from the busy July 4 weekend last year, is still a crazy time to stand in a line.
Peter Pan's Flight
Longest Posted Wait Time: 300 mins
Longest Verified Wait Time: 192 minutes, June 28, 2016
I will never for the life of me understand why Peter Pan's Flight is so popular. It's far from the most popular Disney movie you can find in Fantasyland, and yet the ride routinely has a line that extends for an hour or more. You can basically ride everything else in the area in the time you would wait for this one. That's especially true if the line is as long as it can get. Even if you avoid the dreaded 300-minute wait, certainly a wait that's nearly 200 minutes will be long enough. Bring snacks.
Soarin'
Longest Posted Wait Time: 300 mins
Longest Verified Wait Time: 193 minutes, August 5, 2016
Formerly Soarin' Over California but recently updated to Soarin Around the World, it might actually be a bit surprising that this is one of the most popular rides at EPCOT. Especially considering that it now shares the park with the Frozen ride, you might think that the lines on this one might begin to shrink. However, Soarin routinely still sees incredibly long lines. It's been reported that Soarin' actually saw a wait time of 305 minutes on New Year's Eve several years ago, which was reported to be the longest wait time in the history of Walt Disney World. However, we know for sure that the line took 193 minutes last summer. We also know the 305 number isn't the longest ever. Wait for it.
Test Track
Longest Posted Wait Time: 300 mins
Longest Verified Wait Time: 204 minutes, December 27, 2012
EPCOT is a park that does its own small part to educate people as well as entertain them. This is why the ride called Test Track, is essentially a big automotive testing center in thrill ride form. The ride is essentially just the experience of putting your own car through its most extreme capabilities, but since you probably shouldn't do that on the freeway, you can do it here. Test Track has been listed at 300 minutes in the past and while we don't know if people actually waited that long, we do know that at Christmas time in 2012 they waited nearly three and a half hours.
Avatar Flight Of Passage
Longest Posted Wait Time: 300 mins
Longest Verified Wait Time: 319 minutes, June 27, 2017
It's little surprise that the newest ride at Walt Disney World is bringing in some of the largest crowds. Disney's Animal Kingdom's new area dedicated to James Cameron's Avatar and the World of Pandora includes two brand new rides. One is a peaceful cruise through a bioluminescent jungle, but the other puts you on the back of a banshee, and when the ride opened just about a month ago, some were reporting wait times as high as 400 minutes. That's nearly seven hours. Disney was limiting its estimate to the standard 300 minutes, but in this case, we have at least one verifiable case where the line was over five hours long.
This poll is no longer available.
Content Producer/Theme Park Beat
CinemaBlend's resident theme park junkie and amateur Disney historian. Armchair Imagineer. Epcot Stan. Future Club 33 Member.