Disney World Finally Removes Steven Tyler's Obscene Gesture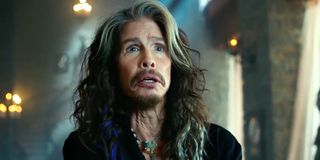 Well, Disney World has finally recognized an obscene gesture from Steven Tyler that's been a part of one of its rides for almost two decades. What could have been the problem, you ask? As with all obscene things, it involves sexual activity and a roller coaster...wait, roller coasters aren't obscene, not automatically. Uh, not usually, anyway...oh, never mind. Let me just explain what happened.
In 1999 Walt Disney World in Orlando, Florida opened their Rock 'n' Roller Coaster Starring Aerosmith ride as a part of their Hollywood Studios attractions. The enclosed roller coaster makes it look like you're taking a stretch limo ride through the streets of Los Angeles as tunes from the legendary rockers play. The opening of this ride features a video, starring the band, where they're finishing up a recording session and then invite you along to a concert. During the video, Steven Tyler puts his hand up to his forehead to look out on your group, and, well, that's when he flashes the naughty hand signal that's been a part of the opening video for a whopping 17 years. According to Behind the Thrills, the theme park has finally removed the gesture, which you can see in the photo below.
Apparently, they were able to digitally add the ring finger back in, so it doesn't look like he's making that gesture.
So, what's dirty about this hand gesture, and how did it get by in the opening for so long? OK, I'm going to describe this to you in one word because CinemaBlend is (basically) a family friendly site: Shocker. I know! Right? Wait...you don't know what the shocker is? Oh, my. Well, bless your sweet, pure heart. If you want to understand how bad this gesture really is, just go back to the highlighted word "Shocker" and click on that link. But, be prepared. The explanation is super, ultra dirty, sexual and NSFW. And, yeah, if you're scared to look at it now, you should be. Suffice it to say that once you know what the gesture and accompanying term mean, your life will never be the same again, even though you would totally, really like to go back to the time before this ultimate knowledge blew the eyeballs right out of your skull.
I suppose someone finally got on the ride with their kids and noticed the gesture and complained, leading to the company digitally changing the video so that Steven Tyler's gesture is no more. Why was the shocker allowed to linger for so long? My guess is that it went up just long enough ago that not enough folks who were in the know were able to see it at once. Now that cameras are in everyone's pocket, the gesture was finally in front of so many people that it couldn't pass by unnoticed anymore. Or, the internet generation is old enough to have their own little ones running around asking, "What's a shocker mommy? Can I have one? It sounds fun!" And I think there may be nothing like hearing that query from your three-year-old to make you complain to a major company about their offensive roller coaster. Ah, modern life, right? The, now totally G-rated, Rock 'n' Roller Coaster is ready for riding.
Your Daily Blend of Entertainment News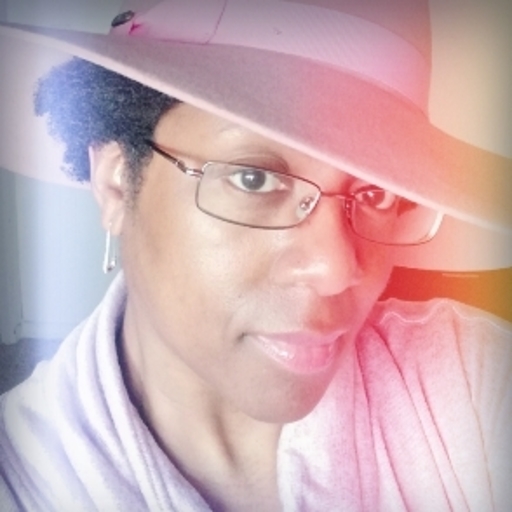 Yennefer's apprentice, Gilmore Girl; will Vulcan nerve pinch pretty much anyone if prompted with cheese...Yes, even Jamie Fraser.