The Biggest Winners And Losers Of The 2017 Summer Movie Season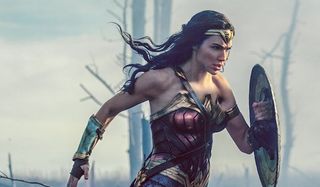 Though it feels like it only just started, summer 2017 has finally begun to draw to a close. The last three months saw a wave of movies debut in theaters, and now that the dust has settled, we can finally see which films emerged victorious and which films fell flat. On that note, we have gone through this summer's offerings to make sense of the winners and losers. Take a look at our compilation, and make sure to let us know what lessons Hollywood can glean from this season in the comments section below!
Winner: Patty Jenkins
In terms of accolades and box office staying power, this summer almost certainly belongs to Wonder Woman's Patty Jenkins. Diana Prince's solo movie has made historic amounts of money, and many people are even calling for Jenkins to get Oscar recognition when awards season rolls around. That is pretty good when we consider how heavily the odds seemed stacked against Wonder Woman and the DCEU before Jenkins' film debuted. Beyond that, she proved herself as a shrewd negotiator in her deal to direct Wonder Woman 2, which will ultimately see her become the most highly paid female director in Hollywood.
Loser: Steven Soderberg
Steven Soderbergh completely shattered the mold and threw out the pieces with the Southern-themed heist romp Logan Lucky. The film was a creative gamble at almost every step, as Soderbergh sidestepped the traditional studio and distribution model to release the movie almost completely independently -- which required his A-list cast to take fairly substantial pay cuts just to make the film work. Alas, if we are to go by the movie's opening weekend, it does not look like the gamble paid off, as Logan Lucky ultimately disappointed when it finally made its debut in theaters.
Winner: DC
Although DC only released one movie this summer (compared to Marvel's two), it was a doozy. Wonder Woman came in like a wrecking ball when it premiered on June 9, and the film has made an astonishing amount of money throughout its theatrical run -- to say nothing of its widespread critical accolades. However, Wonder Woman isn't the only reason why DC has had a great summer; the DC slate unveiled at San Diego Comic-Con came packed to the brim with great projects (such as The Flash: Flashpoint), and it shows that the DCEU seems to be moving in a solid direction.
Loser: Phil Lord And Chris Miller
Although Lucasfilm didn't release a Star Wars movie this summer, there's still been some turbulence in the galaxy far, far away. The issues began earlier this summer when Phil Lord and Chris Miller stepped down as the directors of the Han Solo movie, which reportedly stemmed from their heavy emphasis on improv on the set, and an overly comedic tone that didn't mesh with Lucasfilm's vision for the project. The project itself seems to be back on track with Ron Howard in charge, but this has handily turned into one of the summer's biggest debacles.
Winner: Diversity
The concept of diversity in film has existed as a hot button issue for years, but this summer showed how studios could embrace representation and monetize it for some serious success. Although comedies generally didn't perform all that well this summer, the two standouts were How To Be A Latin Lover (which, as the title suggests, centers on a Latino lead), and Girls Trip (which stars a predominately black female cast). Couple that with the success of Wonder Woman, a female-drive superhero movie, and it makes a compelling case for the success of diverse ensembles and protagonists on film.
Loser: Movie Stars
Big names will almost always carry box office clout, but summer 2017 was not a great time for actors that we traditionally associate with the phrase "movie star." Big name stars like Johnny Depp, Tom Cruise and Dwayne Johnson all found themselves at the forefront of some serious financial duds (at the domestic box office, at least) while films with newer faces like Gal Gadot and Tom Holland made some significant money with American audiences. It could just be an off year, but it certainly raises a debate over whether or not a name alone can still sell a film in the United States.
Winner: Self-Contained Stories
Despite the fact that cinematic universes continue to thrive and create some truly fantastic stories, summer 2017 saw a huge boom in the success of self-contained stories -- which seems like a continuation of Logan's success earlier this year. Movies like Wonder Woman and Guardians of the Galaxy Vol. 2 take place in existing cinematic universes, but directors Patty Jenkins and James Gunn both kept their films at arm's length from the DCEU and Marvel Cinematic Universe, respectively. The distance seems to have paid off, and it's becoming clear that audiences still like stories with real beginnings, middles and endings.
Loser: Franchise Starters
While self-contained stories saw a big boom in summer 2017, potential franchise starters mostly fell flat. That trend kicked off early with King Arthur: Legend of the Sword, and then truly showed itself with the release (and domestic failure) of The Mummy. While we are still going to get more films out of the Dark Universe, the critical misstep of Alex Kurtzman's monster movie appears to have shown us the very real folly of trying to lay too much groundwork in an unestablished universe before fans have even really demonstrated that they want it to become a reality.
Winner: Superhero Movies
We basically had to see this one coming. It's been well over a decade since Nolan reinvigorated the comic book movie genre with Batman Begins, and the adventures of Marvel and DC heroes continue to reign supreme as Hollywood's top cash cow. Wonder Woman, Guardians of the Galaxy Vol. 2 and Spider-Man: Homecoming all made commendable money this summer, and trailers dropped for upcoming projects (like Thor: Ragnarok and Justice League) that only continue to promise great things for the future of silver screen superheroes. People often talk about fatigue in this genre, but we don't see too many signs of it yet.
Loser: Most Other Franchises
Franchises inspired by the world of comic books may have done very well this summer, but most other tentpole film series didn't fare so well. From Transformers: The Last Knight to Pirates of the Caribbean: Dead Men Tell No Tales, the critical or commercial (and sometimes both) performances of these blockbuster franchises seems to point to a growing sense of stagnation. We don't anticipate franchises going anywhere anytime soon (they've been a Hollywood staple since the earliest days of Star Wars), but it looks like we may be seeing a fundamental shift in audience preferences and tastes.
Winner: Indie Films
Although some moviegoers have lamented the apparent decline of the small to medium-sized movie in recent years, summer 2017 seemed to show that the small-scale indie still has plenty of gas left in the tank. Movies like The Big Sick and Baby Driver premiered to widespread critical acclaim, and both films made handsome sums of money relative to their scope. Even in a world where Batman and Iron Man continue to dominate the overall zeitgeist, this summer made it fairly clear that intimate stories can still survive (and sometimes thrive) when handled correctly on the silver screen.
Loser: Animation
We all knew that 2016 would be a tough act to follow in the realm of animated movies, but nobody could've anticipated how weak summer 2017 would be when the rubber hit the road. From Cars 3 to Despicable Me 3 (and even some movies that weren't threequels), the animated genre seldom found any real opportunities to wow us this summer, and the positively reviewed films (such as Captain Underpants: The First Epic Movie) didn't live up to the standard of last year's standouts like Finding Dory. Hope remains high for fall and winter to deliver, but summer was a letdown.
Winner: Horror Movies
Horror movies have generally been on a massive upward swing over the course of the last few years, and this summer really drove that idea home. Between the critical success of art-house thriller It Comes At Night, the amazing financial strength of shark thriller 47 Meters Down and the out and out blockbuster opening of David F. Sandberg's Annabelle: Creation, the world of monsters, demons and serial killers has proven incredibly fruitful for Hollywood this year. If you're one of those people who likes to get scared, then there doesn't seem to be any reason to worry.
Loser: Comedies
In stark contrast to the success of the horror genre in summer 2017, many of the comedies released within the last few months have not necessarily lived up to their star power. Films like Baywatch, Rough Night and Snatched all made money, but they barely cleared their budgets at the domestic box office -- which is not something that we expect from films driven by Dwayne Johnson, Scarlett Johansson and Amy Schumer. Last year provided moviegoers with the unexpected blockbuster success of Bad Moms, but arguably no broad appeal comedy released this summer has managed to match that level of fanfare.
Your Daily Blend of Entertainment News
Originally from Connecticut, Conner grew up in San Diego and graduated from Chapman University in 2014. He now lives in Los Angeles working in and around the entertainment industry and can mostly be found binging horror movies and chugging coffee.