12 Big Movies Coming To Theaters In December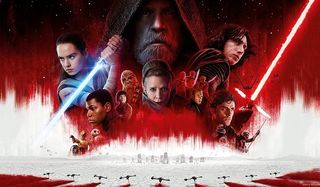 December is one of those months that movie geeks and industry insiders alike live for. With a healthy mix of prestige projects and blockbuster thrills heading our way, it's a month packed with potential excitement at every turn. But as hard as it is to choose, we've selected 12 of the biggest films of the month to represent the best that this historically stuffed month has to offer. Here's our list of the best films to close out 2017!
Star Wars: The Last Jedi
How is this even a question? How does anyone get away with asking 90% of the world, "Do you want to see Star Wars: The Last Jedi"? At this point, Rian Johnson's mysterious follow-up to Star Wars: The Force Awakens is pretty much required viewing to be a human, what with the hype surrounding it reaching mythic levels. Not to mention, with all of the talk of Porgs, enigmatic casino planets, and romance unlike anything we've ever seen, the return of Luke Skywalker, Rey, Finn, and Poe is just that much more exciting to behold.
Opening: Friday, December 15th
The Shape of Water
If it wasn't for Pacific Rim Uprising suffering delays in its production process, we may not have ever gotten Guillermo del Toro's The Shape of Water. The smaller film was touted as "Wall-E meets The Little Mermaid," and the project that he and co-writer Vanessa Taylor had crafted for years was given the room to proceed when del Toro made the decision to switch gears during the interim. From the looks of the film itself, and the sounds the critics have been making in response to the actual story, it's pretty clear that The Shape of Water was the right project at the right time, as this fairy tale for adults looks as lush and heart-breaking as the director's best work.
Opening: Friday, December 1st
Jumanji: Welcome To The Jungle
It's not all serious romance or high drama at the December box office, as comedy has always seemed to find its way into the mix during the holiday season. This year, Jumanji: Welcome to the Jungle is ready to be that comedic spoiler, with the comedy that adults love and the adventure that kids can get behind. With a central cast that includes Duwayne Johnson, Karen Gillan, Kevin Hart, and Jack Black, both comedic and adventure chops are well represented in this long overdue follow-up.
Opening: Wednesday, December 20th
The Disaster Artist
There's no hiding from the "so bad, it's hilarious" nature that Tommy Wiseau's The Room tends to possess. But for those wanting to know the story behind the film's genesis, as well as the friendship that helped start it all, The Disaster Artist is the film you want to see. Based on co-star Greg Sestero's best-selling memoir, the story of Tommy (played by James Franco) and his acting class buddy turned collaborator Greg (played by Dave Franco) is filled with the expected amount of comedy, with a touch of drama and tragedy. As the two friends struggle with maintaining their friendship, while also working on one of the biggest cult movies ever, you might just find yourself moved in ways you never expected.
Opening: Friday, December 1st
The Greatest Showman
Musical fans get two pretty big treats in December, as two pretty big song and dance showcases are ready to explode onto the big screen. In the case of The Greatest Showman, the thrills are a mix of old-school theatrics mixed with the modern sensibilities of La La Land thrown in to keep things current. Which is no coincidence, as songwriters Benj Pasek and Justin Paul have brought their verve from that previous film into The Greatest Showman's songbook. Hugh Jackman, Michelle Williams, Zac Efron, and Zendaya bring this colorful hit to full, breathing life, and it looks like a film that could only open in December.
Opening: Wednesday, December 20th
Pitch Perfect 3
If you're looking for more of the modern sort of musical thrills, then you're obviously looking forward to Pitch Perfect 3 making its way to theaters only a couple days after its more traditional competition. With Barden Bellas past and present reuniting for a big USO show, the trilogy reaches its big ticket conclusion, promising tears in-between show-stopping set pieces and flat out funny gags. Not everyone is ready to see the series go, but we're certain that ready or not, fans anticipating Pitch Perfect 3 won't be disappointed to see this movie finally hit the open market.
Opening: Friday, December 22nd
Phantom Thread
When Paul Thomas Anderson and Daniel Day-Lewis decided to reunite for Phantom Thread, the world was on edge to see what explosive results would surface. But after the legendary actor announced this would be his final film, anticipation for the final product shot through the roof. A tale of obsession and perfection, set against the high fashion scene in 1950's London, Phantom Thread looks so compelling, the trailer alone has us wishing we could line up for tickets.
Opening: Monday, December 25th
Downsizing
You're probably looking forward to Downsizing as much as we are, and we're really looking forward to the miniaturized tale of small living and big money. Matt Damon teaming with the likes of Kristen Wiig, Christoph Waltz, and Jason Sudeikis, under the watchful eye of Alexander Payne, looks as off-beat and as appealing as you'd hope. With a blend of humor both visual and observational, Downsizing looks like a quirky favorite of this year's awards circuit. Though we must warn you, if you're just researching this film now, or if you haven't seen the latest trailer, avoid it at all costs. There be massive spoilers in them there hills.
Opening: Friday, December 22nd
All The Money In The World
Ridley Scott has been making All The Money In The World on what seems like a breakneck pace, just so he could get the film done and dusted for end of the year awards consideration. With the subject of the real life kidnapping of J. Paul Getty's grandson, and the ensuing investigation / ransom drama at hand, it's the stuff awards voters usually eat up. But then, things got a little complicated, when Christopher Plummer was announced to be replacing Kevin Spacey in the role of the Getty patriarch, with the film's release date still intact! We were already curious how this one would turn out on a tight schedule, but this factor just doubles down on our curiosity.
Opening: Friday, December 22nd
Molly's Game
Aaron Sorkin is a titan when it comes to adapting true stories of intrigue and personal politics. So naturally, Molly's Game is the perfect project for the famed writer to make his directorial debut, and he's got a hell of a cast to help him out. With Jessica Chastain playing Molly Bloom, the titular figure who ran a poker operation so massively controversial, it caught the attention of the FBI, Sorkin's film already has the commanding, rapid fire lead that his work typically demands. But with Idris Elba to play off of, in the role of her legal counsel, the recipe for a potentially explosive drama is complete.
Opening: Monday, December 25th
Ferdinand
What would December be without a kid's movie to close out the year? Well, it certainly wouldn't be December, and Ferdinand is set to continue that pattern with John Cena as the legendary literary bull. Based on the classic story of a bull who didn't want to fight, preferring a life of peace instead, this decades old classic is about to get a modern update with an all-star cast that includes Kate McKinnon, Anthony Anderson, and Bobby Cannavale, among others. So while the kids are being entertained, the parents can play a fun game of "Guess Who?" with the voice cast, if they're not also caught up in the heartwarming adventure.
Opening: Friday, December 15th
The Post
During the Vietnam War, a scandal involving the terms of the war's inception brewed in the public eye, all thanks to what were known as "The Pentagon Papers." If it wasn't for the work being done by institutions like The New York Times and The Washington Post, that story may have never come to light. This is the subject of Steven Spielberg's latest historical dramedy, The Post, which is just squeaking under the wire for awards consideration. Not only does this look like a perfect follow-up to Bridge of Spies, with Tom Hanks and Meryl Streep teaming up as the titular paper's main defenders of truth, but it's also gaining enough critical traction to boost its profile in quick time. That tends to happen when the National Board of Review names you the best film of the year.
Opening: Friday, December 22nd
Your Daily Blend of Entertainment News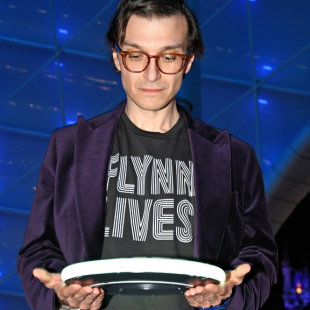 Senior Movies Contributor
CinemaBlend's James Bond (expert). Also versed in Large Scale Aggressors, time travel, and Guillermo del Toro. He fights for The User.