Upcoming Hallmark Movies: Full List Of New Titles And Premiere Dates
So many movies are coming!
If you need a happy ending-focused romantic story, whether it be strictly comedic or more serious, there are a few networks and streaming services where you can turn and be able to find the content you like. But, none of those places are quite as dedicated to bringing fans light, fun romantic fare and heart-warming, romance-filled drama which will be sure to bring a smile to the faces of viewers like the Hallmark Channel and Hallmark Movies & Mysteries. The popularity of these stories grows all of the time — especially around the holidays, when the Countdown to Christmas kicks off — and the channels long ago branched out to create new romantic stories built around seasonal themes, which debut all year long.
You only have to stop by the sister channels a few times to know that there are a lot of new movies which come to the networks every year, and if you count these films as some of the best romantic comedies or best Christmas movies, you could probably use a handy list of all the new movies, which of your returning favorites will be starring in Hallmark's rewarding films, and when they'll debut as a part of the 2023 TV schedule, and we have that for you right here!
Now, without further ado, let's get into the list of upcoming movies on the networks!
Christmas by Design (Hallmark) - Friday, October 27, 8 p.m. ET
Starring: Rebecca Dalton and Jonathan Keltz
Rebecca Dalton's fashion designer accepts a challenge to create a new holiday-themed collection. It sounds like she gets more than she bargained for then Jonathan Keitz's character provides not just inspiration for her next clothing line but a whole new outlook on what's important in life.
Mystic Christmas (Hallmark) - Saturday, October 28, 8 p.m. ET
Starring: Jessy Schram, Chandler Massey, Patti Murin, William R. Moses
It's Hallmark's spin on an '80s classic! Juniper (Jessy Schram) travels to Mystic, Connecticut, for Christmas, where she reconnects with Chandler Massey's Sawyer, who is the owner of a pizza shop. William R. Moses from the 1988 movie also stars.
Joyeux Noel (Hallmark) - Sunday, October 29, 8 p.m. ET
Starring: Jaicy Elliot and Brant Daugherty
Grey's Anatomy actress Jaicy Elliot joined Hallmark last year, promoting body positivity with Romance in Style before starring alongside Bruce Campbell in Southern Family Christmas. She's back on the holiday slate this season, playing copy editor Lea, who is sent to France with reporter Mark (Brant Daugherty of Pretty Little Liars) to uncover the mystery behind the artist of a romantic Christmas painting.
My Christmas Guide (Hallmark Movies & Mysteries) - Thursday, November 2, 8 p.m. ET
Starring: Amber Marshall and Ben Mehl
After losing his eyesight, a college professor (Ben Mehl) adopts a seeing eye dog from a guide dog trainer (Amber Marshall), and as they spend more time together, his confidence starts to return.
Flipping for Christmas (Hallmark) - Friday, November 3, 8 p.m. ET
Starring: Ashley Newbrough and Marcus Rosner
Hallmark finds all kinds of ways to bring couples together in its holiday movies, and home renovation isn't off the table. In Flipping for Christmas, Abigail (Ashley Newbrough) agrees to help her sister flip a house she recently inherited, but it seems like they might meet some resistance from co-beneficiary Bo (Marcus Rosner).
Never Been Chris'd (Hallmark) - Saturday, November 4, 8 p.m. ET
Starring: Janel Parrish, Pascal Lamothe-Kipnes and Tyler Hynes
Hallmark is known to get a little punny with its movie titles, and this one may take the cake for 2023. Janel Parrish of Pretty Little Liars and To All the Boys I've Loved Before stars with Pascal Lamothe-Kipnes as best friends Naomi and Liz, who are reunited with their high school crush Chris Silver (Tyler Hynes). This turns into a complex love triangle that forces the BFFs to rediscover the value of friendship.
The Santa Summit (Hallmark) - Sunday, November 5, 8 p.m. ET
Starring: Hunter King and Benjamin Hollingsworth
This offering will see Hunter King's Jordin embark on the titular Santa Summit — a bar hop around town where everyone dresses like Santa Claus — with her two best friends Ava and Stella. Early on their journey Jordin meets Liam (Benjamin Hollingsworth) but becomes separated from him in a sea of Santas before getting his name. Will she and her friends be able to find what they're looking for this holiday season?
Mystery on Mistletoe Lane (Hallmark Movies & Mysteries) - Thursday, November 9, 8 p.m. ET
Starring: Erica Cerra and Victor Webster
There's a Christmas mystery afoot in the historic house Heidi Wicks (Erica Cerra) and her kids have moved into, and handyman/historian David (Victor Webster) might hold the key to solving it, as he discovers his own surprising connection.
Everything Christmas (Hallmark) - Friday, November 10, 8 p.m. ET
Starring: Katherine Barrell, Cindy Busby, Corey Sevier and Matt Wells
In Everything Christmas, Lori Jo (Cindy Busby) and her roommate Tori (Katherine Barrell) embark on a road trip to a town that celebrates Christmas year-round in order to celebrate Lori Jo's late grandmother. They make friends with Carl (Corey Sevier) and Jason (Matt Wells), who join them on their journey. But when things don't go as planned, some Christmas magic may be in order.
Christmas Island (Hallmark) - Saturday, November 11, 8 p.m. ET
Starring: Rachel Skarsten and Andrew Walker
Andrew Walker's a busy man over at Hallmark, as Christmas Island will be his third movie with the network this year, after reprising his role in the Curious Caterer series in October and starring in A Safari Romance, which premiered in August. Here he co-stars with Rachel Skarsten — star of last year's The Royal Nanny — as air traffic controller Oliver, who helps Kate (Skarsten) after her plane is diverted to Christmas Island by a snowstorm.
A Heidelberg Holiday (Hallmark) - Sunday, November 12, 8 p.m. ET
Starring: Ginna Claire Mason and Frédéric Brossier
Ginna Claire Mason made a name for herself at Hallmark in last year's A Holiday Spectacular, and now she's back as Heidi Heidelberg, who gets the opportunity to travel to Germany for the prestigious Heidelberg Christmas Market, where she will sell her handmade glass ornaments. Lukas (Frédéric Brossier), a local artisan, helps her reconnect with her heritage.
A World Record Christmas (Hallmark Movies & Mysteries) - Thursday, November 16, 8 p.m. ET
Starring: Nikki DeLoach, Lucas Bryant, Aias Dalman
In A World Record Christmas, Nikki DeLoach plays Marissa, who is supportive of her son Charlie's dream of setting a Guinness World Record by stacking 1,400 Jenga blocks. Charlie is on the autism spectrum (actor Aias Dalman is openly autistic), and when he gets the chance to try for the world record on Christmas Eve, a fundraiser is planned to raise money for children with autism. The journey teaches everyone involved a little about themselves, as well as the meaning of family. Lucas Bryant also stars as Charlie's stepfather Eric.
Hallmark Movie Now subscribers can get early access to this movie starting November 9.
Navigating Christmas (Hallmark) - Friday, November 17, 8 p.m. ET
Starring: Chelsea Hobbs and Stephen Huszar
After Stephen Huszar's "Christmas in July" Hallmark offering, A Royal Christmas Crush, led to a real-life romance with co-star Katie Cassidy, the actor is back for more holiday fun with Navigating Christmas. Chelsea Hobbs stars as Melanie, a recent divorcée who visits a remote island with her son for the holidays, and they find themselves running a lighthouse owned by Huszar's character.
A Merry Scottish Christmas (Hallmark) - Saturday, November 18, 8 p.m. ET
Starring: Lacey Chabert and Scott Wolf
This is the first of two "Countdown to Christmas" projects for Lacey Chabert, and Party of Five fans are surely excited to see the Hallmark mainstay reconnect with her on-screen brother Scott Wolf. The two play siblings again in A Merry Scottish Christmas (which is a relief, because it would just be too weird to see them as romantic leads). Lindsay and Brad, however, are estranged when they travel to Scotland to reunite with their mother for Christmas, and there's a big family secret involved. (Do you think it's that they have more siblings, played by Matthew Fox and Neve Campbell? One can hope.)
Holiday Hotline (Hallmark) - Sunday, November 19, 8 p.m. ET
Starring: Emily Tennant and Niall Matter
After leaving London, Abby (Emily Tennant) begins working at a cooking hotline, where she connects with an anonymous caller. Outside of work, however, she's become smitten with John (Niall Matter), a single dad. How long do we think it will take her to realize they're the same person?
A Season for Family (Hallmark Movies & Mysteries) - Wednesday, November 22, 8 p.m. ET
Starring: Brendan Penny, Stacey Farber, Benjamin Jacobson and Azriel Dalman
A Season for Family tells the story of Wesley (Benjamin Jacobson), whose Christmas wish is to meet his brother Cody (Azriel Dalman), who was adopted by another family. While Cody's grieving father Paul (Brendan Penny) isn't ready for this connection to be made, it does anyway, as the brothers unknowingly come together and form a fast bond. The same may happen, too, for Paul and Wesley's mom Maddy (Stacey Farber).
Catch Me If You Claus (Hallmark) - Thursday, November 23, 8 p.m. ET
Starring: Italia Ricci and Luke Macfarlane
Avery Quinn (Italia Ricci) finds herself on a night of adventure with a man named Chris (Luke Macfarlane), who claims to be Santa Claus' son. The aspiring news anchor and Santa Jr. connect over what it's like to live in their parents' shadow, as the two evade police and some shady characters along the way.
Letters to Santa (Hallmark) - Friday, November 24, 6 p.m. ET
Starring: Katie Leclerc and Rafael de la Fuente
Two youngsters enlist the help of a magic pen from Santa to try to get a pretty big Christmas gift. The pen appears to be able to make wishes come true, and what they want more than anything is for their parents (Katie Leclerc and Rafael de la Fuente) to get back together.
Holiday Road (Hallmark) - Friday, November 24, 8 p.m. ET
Starring: Sara Canning, Warren Christie and Princess Davis
Inspired by true events, Holiday Road tells the tale of a motley crew of Christmas travelers who agree to rent a van together after being stranded at the airport over the holidays. The party includes a travel writer (Sara Canning), tech entrepreneur (Warren Christie), social media influencer (Princess Davis), as well as a mother and son, a stubborn senior, a mysterious woman, and a couple traveling from Hong Kong. Holiday hijinks ensue along their journey, as they navigate a series of misadventures together, deepening their bond and possibly changing their lives.
Christmas in Notting Hill (Hallmark) - Saturday, November 25, 6 p.m. ET
Starring: Sarah Ramos and William Moseley
Notting Hill is one of the most beloved rom-coms of all time, and therefore makes the perfect setting for a holiday romance. In Christmas in Notting Hill, William Moseley's Graham Savoy — a famous soccer player — crosses paths with Georgia (Sarah Ramos), an American who has no idea who he is. But is there a bookstore involved?
Haul Out the Holly: Lit Up (Hallmark) - Saturday, November 25, 8 p.m.
Starring: Lacey Chabert, Wes Brown, Stephen Tobolowsky, Melissa Peterman, Ellen Travolta, Seth Morris and Jennifer Aspen
Haul Out the Holly was one of Hallmark's standout options from the 2022 holiday slate, so fans were delivered some news worthy of celebration when the sequel was announced. Lacey Chabert and the rest of the cast from the original will reprise their roles, and with Chabert's Emily fully embracing the neighborhood's festive spirit, I'm sure we'll see the decorating competition cranking all the way up. This year it looks like she'll be taking on new neighbors (played by Seth Morris and Chabert's Party of Five co-star Jennifer Aspen), who are apparently considered holiday royalty.
Our Christmas Mural (Hallmark) - Sunday, November 26, 6 p.m. ET
Starring: Alex Paxton-Beesley and Dan Jeannotte
It looks like Olivia's mom is playing matchmaker in Our Christmas Mural, when Alex Paxton-Beesley returns home for the holidays. Olivia partners with Dan Jeannotte's Will, a teacher, to create a masterpiece of a Christmas mural.
A Biltmore Christmas (Hallmark) - Sunday, November 26, 8 p.m.
Starring: Bethany Joy Lenz, Kristoffer Polaha, Jonathan Frakes and Robert Picardo
Screenwriter Lucy Hardgrove (One Tree Hill star Bethany Joy Lenz) is hired to pen a remake of a beloved 1940s-era holiday movie called His Merry Wife! After a dispute over the ending, Lucy is sent to the Biltmore House where the movie was filmed and, thanks to a magic hourglass, she travels back in time to when the movie was being filmed. There she becomes close with the film's star Jack Huston (Kristoffer Polaha), but her presence puts into motion a chain of events that threatens both the movie and the future as she knows it.
Three Wise Men and a Baby, Extended Cut (Hallmark Movies Now) - Monday, November 27
Starring: Paul Campbell, Tyler Hynes, Andrew Walker and Margaret Colin
This instant classic from 2022 is back with a never-before-seen extended cut, showing the three brothers who are tasked with caring for a baby over the holidays. Don't even try to tell me you've forgotten about that epic dance number from the Hallmark veterans.
Time for Her to Come Home for Christmas (Hallmark Movies & Mysteries) - Thursday, November 30, 8 p.m. ET
Starring: Shenae Grimes-Beech, Chris Carmack, Grace Leer
Blake Shelton may have retired from The Voice, but he's still crushing the Hallmark game, as Time for Her to Come Home for Christmas will be the sixth movie in the holiday series created by the country star and his mother Dorothy Shackleford. This offering will feature Carly (Shenae Grimes-Beech) facing her first Christmas without her mom, and connecting with Matthew (Grey's Anatomy's Chris Carmack), who just returned from serving in the Army. But there may be more at play in the quaint town, and a mystery leads Carly on a journey of lessons about love, trust, forgiveness and healing.
Hallmark Movie Now subscribers can get early access to this movie starting November 16.
My Norwegian Holiday (Hallmark) - Friday, December 1, 8 p.m. ET
Starring: Rhiannon Fish and David Elsendoorn
JJ (Rhiannon Fish), while grieving the loss of her grandmother, embarks on a holiday adventure to Norway with Henrik (David Elsendoorn) after they realize a troll figurine she has is from his hometown. JJ wants to learn about the figurine's history and her grandmother's connection to it, but once there, she and Henrik are drawn into his family's holiday traditions and wedding preparations, too, as his sister is getting married the day before Christmas Eve. The unexpected journey helps JJ uncover not just the troll's origins but the path to healing.
A Not So Royal Christmas (Hallmark) - Saturday, December 2, 8 p.m. ET
Starring: Brooke D'Orsay and Will Kemp
Longtime Hallmark star Brooke D'Orsay stars as Charlotte, a tabloid journalist hoping to land an interview with a reclusive Count, who, unbeknownst to her, fled years ago. The royal family instead has their groundskeeper (Will Kemp) pretend to be the Count. Will Charlotte sniff out the truth?
Christmas with a Kiss (Hallmark) - Sunday, December 3, 8 p.m. ET
Starring: Mishael Morgan, Ronnie Rowe Jr. and Jaime M. Callica
Longtime The Young and the Restless actress Mishael Morgan stars with Ronnie Rowe Jr. of last year's Inventing the Christmas Prince in Christmas with a Kiss, a Mahogany Presentation. Romance ignites when a young woman returns home to help with her family's Christmas carnival, and a photojournalist orchestrates a surprise reunion.
Rescuing Christmas (Hallmark Movies Now) - Thursday, December 7
Starring: Rachael Leigh Cook, Sam Page
In Rescuing Christmas, Santa and two of his elves decide to grant Erin (Rachael Leigh Cook) three wishes in an attempt to drum up some holiday spirit, Unfortunately Erin has lost all affection for Christmas and wishes it would "just disappear." She wakes up to a world where the holiday never existed, and as she feels guilty for taking away everyone's joy, she enlists the help of Sam (Sam Page) to help her start Christmas over from scratch.
To All a Good Night (Hallmark Movies & Mysteries) - Thursday, December 7, 8 p.m. ET
Starring: Kimberley Sustad and Mark Ghanimé
It looks like another tale of the mysterious businessman (Mark Ghanimé) sweeping into town to buy out a local business, and you can bet things will get complicated when his life is saved by a photographer (Kimberley Sustad), whose family just happens to own the parkland — the site of the annual Christmas celebration — that he's possibly there to purchase.
Magic in Mistletoe (Hallmark) - Friday, December 8, 8 p.m. ET
Starring: Lyndie Greenwood and Paul Campbell
Paul Campbell of last year's hit Three Wise Men and a Baby stars as Harrington, the author of a popular book series who is in hot water over some recent comments on social media. As he returns to his hometown for a Christmas festival celebrating his books, the bitter recluse connects with April (Lyndie Greenwood), a publicist tasked with doing damage control. Will she be the one who can unlock his guarded heart?
Christmas on Cherry Lane (Hallmark) - Saturday, December 9, 8 p.m. ET
Starring: Catherine Bell, Jonathan Bennett, John Brotherton, Erin Cahill, James Denton and Vincent Rodriguez III
The residents of Cherry Lane navigate turning points in their lives over Christmas, with one couple (Erin Cahill and Fuller House's John Brotherton) preparing for the birth of their first child, an empty-nester (Catherine Bell) looking forward to starting a new chapter, and another couple (Mean Girls' Jonathan Bennett and Crazy Ex-Girlfriend's Vincent Rodriguez III) getting the opportunity to expand their family.
Round and Round (Hallmark) - Sunday, December 10, 8 p.m. ET
Starring: Vic Michaelis, Bryan Greenberg and Rick Hoffman
Rachel (Vic Michaelis) gets stuck in a time loop, reliving the night of her parents' Hanukkah party, and it may be up to Zach (Bryan Greenberg) — the man her grandmother is trying to set her up with — to help her get un-stuck.
An Ice Palace Romance (Hallmark Movies Now) - Thursday, December 14
Starring: Celeste Desjardins and Marcus Rosner
Celeste Desjardins plays a journalist who returns to her hometown ice rink to cover a story, thus facing an old fear. There, the rink's owner (Marcus Rosner) and his daughter help her to re-evaluate her life's purpose.
Heaven Down Here (Hallmark Movies & Mysteries) - Thursday, December 14, 8 p.m .ET
Starring: Krystal Joy Brown, Tina Lifford, Juan Riedinger, Richard Harmon and Phylicia Rashad
Some of the best movies involve strangers being forced to come together in unexpected circumstances, and it sounds like that's what Heaven Down Here has in the movie inspired by the Mickey Guyton song of the same name. Finding themselves stranded in a local diner on Christmas Eve are struggling working mom Imami (Krystal Joy Brown), her boss at the diner Dan (Richard Harmon), local pastor Felix (Juan Riedinger) and a hospice nurse (Tina Lifford) with her patient (Phylicia Rashad). The group will bicker, bond and ultimately provide each other with the answers to their respective prayers.
The Secret Gift of Christmas (Hallmark) - Friday, December 15, 8 p.m. ET
Starring: Meghan Ory and Christopher Russell
Meghan Ory plays Bonnie, a personal shopper who may have different shopping ideas than her new client Patrick (Christopher Russell), but she's determined to help him reconnect with his young daughter and fulfill all of the wishes on their Christmas list.
Sealed with a List (Hallmark) - Saturday, December 16, 8 p.m. ET
Starring: Katie Findlay and Evan Roderick
Katie Findlay is feeling festive as Carley in Sealed with a List, when she sets out to complete her list of resolutions from last year. With the help of her co-worker Wyatt (Evan Roderick), she'll find the confidence to chase her dreams, and perhaps something more?
Friends & Family Christmas (Hallmark) - Sunday, December 17, 8 p.m. ET
Starring: Humberly Gonzalez and Ali Liebert
This year's slate features another LGBTQ+ story with Friends & Family Christmas, which stars Humberly Gonzalez as Daniella, who recently moved to New York to pursue her art career. Entertainment lawyer Amelia (Ali Liebert), meanwhile, is just trying to stay focused on her work after a broken engagement. When the two women are set up by their parents, they agree to pretend that they are dating to appease them for the holidays, but it seems soon enough they aren't pretending anymore, as the more time they spend in each other's worlds, the deeper their connection grows.
A Holiday Spectacular, Extended Cut (Hallmark Movies Now) - Thursday, December 21
Starring: Ginna Claire Mason, Derek Klena, Eve Plumb, Ann-Margret and the Radio City Rockettes
Another extended version of a 2022 favorite is coming to Hallmark Movies Now with A Holiday Spectacular. Set in 1958, Ginna Claire Mason plays Maggie, who puts her wedding on hold to sneak to New York City to try to fulfill her dream of dancing live on stage at Radio City Music Hall.
Miracle in Bethlehem, PA (Hallmark Movies & Mysteries) - Thursday, December 21, 8 p.m. ET
Starring: Laura Vandervoort and Benjamin Ayres
This DaySpring Movie, as part of their partnership with Hallmark to tell stories rooted in the teaching of the Bible, features the story of Mary Ann Brubeck (Laura Vandervoort) and her adopted baby girl getting stuck in Bethlehem, Pennsylvania, due to the weather. However, there's no room at the inn, and they are forced to stay with Joe (Benjamin Ayres), a bachelor who lives in a house that he treats like a barn. As she spends time with Joe and his family, Mary Ann learns the value of community, and Joe begins to also see his tenant in a new light.
The next several weeks of movie premieres for Hallmark and Hallmark Movies & Mysteries looks to be well worth our time, and know that you can bookmark this list in order to check back regularly and get all of the updated info on what new Hallmark movies will be coming our way soon!
Your Daily Blend of Entertainment News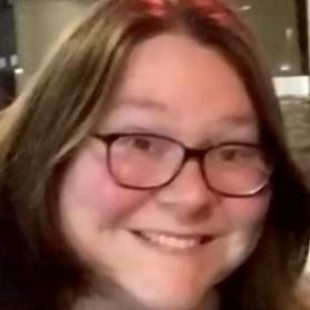 Mom of two and hard-core '90s kid. Unprovoked, will quote Friends in any situation. Thrives on New Orleans Saints football, The West Wing and taco trucks.