All The Movies CinemaBlend Gave 5-Star Reviews To In 2017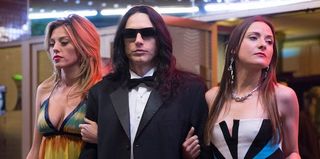 Top 10 lists are weird animals. They are reflections of the person writing the list (naturally), and they capture the person's sentiment IN that very specific moment. There are films that will be on my Top 10 this year that might not still be there 5 years from now, when I revisit a particular movie. And there are movies that will grow on my that didn't make my Top 10, but might rocket near the top of the chart if I built the list years from now.
The same can be said for the 10 movies that CinemaBlend gave a perfect 5-star rating to in 2017. They reflect how our critic felt at the time (and we hope still stands by the review in question). But it was fun to look back over the year and see how many 4.5-star grades we gave to movies like Get Out, Stronger, IT and, yes, Star Wars: The Last Jedi. Might they change over the years? Possible. But for now, these are the 2017 movies that earned perfect 5-star reviews from our stable of critics. Which ones did we miss on?
A Cure for Wellness
Gore Verbinski pushes Dane DeHaan to the limit -- mentally, and physically -- in a gothic noir thriller that caught the eye of our own Mike Reyes. The production design and brilliant sound mix pulled us into Verbinski's Wellness web (this is the Bioshock movie Gore never got to make). Now that he has Gambit on his radar, we have high hopes for the card-throwing mutant's solo adventure.
From our review: A Cure For Wellness is what happens when you mix the noir-ish shades of Shutter Island with the Hammer Horror overtones of Crimson Peak, and mix in a dash of Bioshock for good measure. Yet the film never feels too derivative of any of those sources, as the story stands on its own two feet. If anything, with the right mindset, the film also doubles as a political satire, as a spa of eager patrons shut out the modern world in favor of a simpler time. Quite possibly the best compliment that can be paid to the story, a product of the imaginations of Gore Verbinski and co-writer Justin Haythe, is that it's not totally spoiled by the commercials. In fact, it's dense and twisted enough that the best parts aren't even shown in the marketing. How often can one say that?
Logan
Hugh Jackman saves the best for last. The actor's farewell to the Marvel mutant he has been playing for years is a brutal, devastating, emotional and -- dare we say -- perfect sendoff to the Uncanny X-Man. In a year of outstanding superhero movies, Logan truly was the tops.
From our review: James Mangold's Logan is the definitive Wolverine movie. Somber, mature, reflective and destructive, Logan arguably could be called the best X-Men movie, period. It is, for sure, the Wolverine movie that lifelong X-Men, Marvel, and superhero fans have been waiting for Hugh Jackman to make -- the "Holy Grail" feature we've routinely been promised, right before something like X-Men: Origins -- Wolverine shows up and disappoints.
Your Name
Sometimes, massive international hits do translate into U.S. success stories. Your Name is a body-swapping tale that's told using lush animation. But after dominating the market in Japan -- setting box office records over the course of the year -- the movie reached our shores and cast its spell on our critic.
From our review: I cannot recommend seeing Your Name highly enough, whether you choose the subbed or dubbed version. It is a film that transcends traditional narrative trappings to become one of my early favorites from 2017, balancing emotion with humor and mystery in equal measure. If you think the theatrical market's in a lull this weekend, go see Your Name and celebrate the fact that this film is even showing in the U.S.
Baby Driver
Edgar Wright returns to cinemas with a rock n' roll heist picture that's visually as exciting, unpredictable and cool as its soundtrack (and that's saying a lot). Baby Driver tells a basic story of boy-meets-girl. Only, the girl's an innocent waitress, while the boy (Ansel Elgort) happens to be a mute, skilled getaway driver for a band of Southern thieves. What happens next is electric.
From our review: In comparison to the cult-beloved Cornetto Trilogy and the more niche Scott Pilgrim vs. The World, Baby Driver is arguably the most accessible film we've seen from Edgar Wright (at least within the capacity of an R-rating), and it's a pure delight. It's a thrill from end to end; is funnier than any straight studio comedy we've seen this summer; and is a stunning auteur vision that actually reads as a perfect passion project. It's easily one of the best films of the year so far.
Detroit
Kathryn Bigelow hadn't made a movie since 2012's Zero Dark Thirty, and we were intrigued as to what her follow-up project might be. But we weren't prepared for the harrowing story about a citizen uprising in the racially-charged American city of Detroit following a shooting by police officers who had descended on a speakeasy.
From our review: As a specific, non-fiction-based story, Kathryn Bigelow's film serves to highlight an important moment in U.S. history, but also isn't shy in its suggestion that certain parts of our society haven't actually changed much in the last five decades. It creates an odd sensation, as while you come out of the movie feeling emotionally gutted and mad at the world, it also comes packaged with the hope that the artwork can successfully open eyes.
The Florida Project
A snapshot of life on the fringes of the Happiest Place on Earth. Director Sean Baker also has said that he wants The Florida Project to be a contemporary version of The Little Rascals, and following around precocious Brooklynn Prince for the duration of this lackadaisical Central Florida jaunt gives it that feel. But this is a cautionary tale, with a gut-punch of a finale, and a career-best turn by Willem Dafoe.
From our review: It's possible you might not warm to The Florida Project. This isn't a big crowd-pleaser, designed to send you out of the theater with a huge smile feeling positive about the world. But Sean Baker and his co-screenwriter Chris Bergoch use imaginative colors to fill in the original characteristics of their memorable characters, and Baker coaxes such natural and beautiful performances that I was completely swept up and blown away by this slowly-unfurling story.
Blade Runner 2049
A sequel that was decades in the making, by a brilliant filmmaker who idolizes Sir Ridley Scott's original masterwork. At this point, we'll see anything Denis Villeneuve does, but when he brings along Harrison Ford, Ryan Gosling, and the brilliant Roger Deakins, he creates one of the year's best films.
From our review: To be perfectly blunt, Blade Runner 2049 is far better than anyone could have expected it to be. Decades-late sequels are almost never actually satisfying, let alone stand out in the shadow of its predecessor. Yet what Denis Villeneuve has created here is nothing short of phenomenal, crafting a movie that is just as epic, fascinating and beautiful as the original. With time and reflection, it may even be judged as the superior film.
The Disaster Artist
How on earth does a movie about the making of The Room, possibly the worst movie ever made, earn a perfect-star rating? Credit goes to James Franco, who both directs and stars in this love-letter to the creative process, and the unusual denizens who occupy the crevices of Hollywood.
From our review: The Disaster Artist marks the first time that the Franco brothers have collaborated, and while they respectively have very different material to work with, they're really both magnificent. As you would expect, Tommy's unique personality makes James Franco the principal eye-catcher, but it goes much further than that. Playing the cult movie icon requires an authentic, transformative performance really unlike anything we've previously seen from the actor/director, and he successfully adds an important humanity to a guy who comes across as an extraterrestrial's interpretation of a person.
The Shape of Water
The movie that Guillermo del Toro has been building towards his entire career. Sally Hawkins is brilliant as a mute (this is a theme this year) who falls in love with an amphibian creature. It's a storybook romance, with a dark villain for the ages (played by the always welcome Michael Shannon).
From our review: With a poetry and rhythm that flows as strong as the currents of the world, Guillermo del Toro and co-writer Vanessa Taylor has brought us another film that pays homage to classic Hollywood, while existing firmly in a modern frame of mind. It's a story of romance crossing boundaries, of the outsiders teaming up to defeat the status quo, and of the true beauty of life available to all, so long as they choose to see it. This is the most beautiful film of the year, both in body and spirit, and it is not to be missed.
The Post
Steven Spielberg teams up with Tom Hanks and Meryl Streep. What, you need more than that? Fine. The Post also delves into the importance of journalism at a time when a presidential administration is pushing back about the freedom to publish. It's set in the past, but it's about our modern day, and it's an example of Spielberg firing on all cylinders -- and when that happens, there's just no one better.
Your Daily Blend of Entertainment News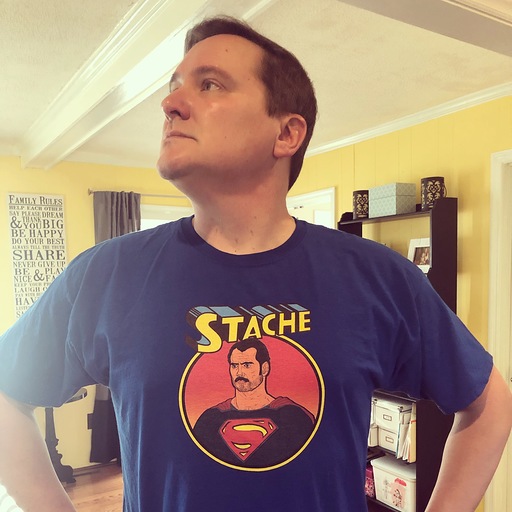 Sean O'Connell is a journalist and CinemaBlend's Managing Editor. Sean created ReelBlend, which he proudly cohosts with Jake Hamilton and Kevin McCarthy. And he's the author of RELEASE THE SNYDER CUT, the Spider-Man history book WITH GREAT POWER, and an upcoming book about Bruce Willis.