The 10 Best Movie Endings of 2017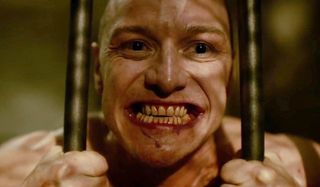 Warning: obvious spoilers for films throughout 2017 are present. If you're worried about spoiling anything from this past year, we implore you to proceed with caution.
If there was anything that 2017 was good for besides movies, it was climactic endings. Some of this year's best films had endings that left us breathless, finales that made us cry with happiness or sorrow, and others that just generally had us screaming a big old "what the fuck?!" In the end, ten films made us feel those very reactions, and they did so because they landed that final, crucial punch. Here now are 10 endings from 2017 that exemplify the best the market had to offer.
Alien: Covenant
The moment that Walter and David's robot fight in the third act started, there was a sneaking suspicion that the maladjusted version of Michael Fassbender that survived Prometheus was going to pull a big switcharoo. But thanks to some frantic editing, a lot of action and the pressing matter of a matured Xenomorph weighing on Alien Covenant's final act, the truth would have to wait for the very end of the film's harrowing finale. Lo and behold, the moment that Daniels was tucked into her cryopod, David revealed how he disguised himself as Walter, and went off to execute the next phase of his plan to destroy humanity. Cue the opera music and a sense of overwhelming, but well earned, dread.
Logan
Hugh Jackman promised his days as Wolverine were done past Logan, and with his character's death at the end of the film, it was all but guaranteed. Seeing Laura and her new mutant friends giving Logan the sendoff worthy of a true hero was sad enough, seeing as the crying already started when Logan bid his sentimental goodbye in his dying moments. But for the girl we know as X-23 to go on reciting some extremely appropriate dialogue from Shane, as well as fixing the cross at Logan's grave into an "X" shape? That was the cherry on top of the ugly cry sundae.
Get Out
It's true that Jordan Peele had a much different and extremely bleak ending originally in mind for Get Out's closing moments. But in his personal wisdom, and in thankful taste, the writer/director opted instead for a moment of funny denouement. Utilizing supporting character Rod the TSA agent as a comedic foil throughout the entirety of Chris Washington's journey through the Armitage family auction was a brilliant idea that paid off no matter how the film ended. However, the decision to end the film with Rod saving Chris was the right decision, allowing the film's audience to breathe a sigh of relief after a film that put its protagonist through the ringer. Remember that the next time you're making your way through a TSA checkpoint, folks.
The Shape of Water
In a year that gave us suspenseful, downbeat and even sorrowful endings, The Shape of Water has to be one of the most uplifting endings on screen in 2017. Guillermo del Toro's grown-up fairy tale sees its amphibious creature and mute human protagonists submerged in water after a big showdown. With Doug Jones's creature reviving Sally Hawkins' female love interest, her gills sprout and they kiss in a moment of true love conquering all. It's a gentle, but intensely beautiful moment that shows the world that sometimes stories do end in a way that only they could construct, and that the good guys need only have faith in their cause to make it happen.
Mother!
If any film this year should get the "What The Fuck?!" award, it'd have to be Darren Aronofsky's mother! A film that slowly devolves further into biblical inspired madness, Aronofsky's film takes Jennifer Lawrence's titular lead through a literal house of horrors. And in the end, after everything her ungrateful houseguests have put her through, it comes time for her to exact her fiery, apocalyptic revenge on everyone -- even the man she loves. But, as we saw in the beginning of the film, Javier Bardem's God-like figure just can't let his creation go. The cycle begins anew, an unfamiliar face awakens in their marital bed, and maybe, just maybe, Bardem will get it right this time.
Three Billboards Outside Ebbing, Missouri
If you're a fan of Martin McDonaugh's various films, you know that he has a knack for an ending that leaves the door for interpretation wide open. So after Three Billboards Outside Ebbing, Missouri puts Frances McDormand and Sam Rockwell's opposing parties into cahoots, all in the name of killing a man who was involved in a rape and murder similar to that of McDormand's on-screen daughter, it's an ending that the audience should be able to root for under lesser circumstances. But after the film's examination of violence and vengeance as a vicious circle has taken its course, leading to that very ending, you have to wonder if you want these two characters to hit their target. The fact that the film ends with them supposedly heading out on the road to do just that makes the final frames of the film all the more effective.
Split
M. Night Shyamalan's latest film certainly lived up to its name, as it had Split the minds of its audience members in two with its final moments. First off, Anya Taylor-Joy's mousey protagonist proved herself to be one of the super-powered few that exist in the world with the ability to withstand physical, and emotional, damage to an extreme degree. With James McAvoy's Beast persona labeling her as such before escaping to recover from a couple rounds of buckshot, Shyamalan seemed poised to start his own universe of superpowered beings. And sure enough, the mid-credits stinger that draws Bruce Willis's protagonist from Unbreakable into the mix seals that fate, paving the way for the third film in this now fully-formed trilogy, Glass. For those of you who wanted an Unbreakable sequel, you know where to send your thanks.
Good Time
Throughout the Sadfie Brothers' Good Time, one wild night of law-breaking throughout New York City is shown to us through the able hands of Robert Pattinson's brotherly heel, Connie. Escalating through a series of behaviors that are supposedly in the name of freeing his incarcerated brother, it begs the question of what this horrible person won't do to win the game he's supposedly playing. And then, after an accidental death of a fellow hoodlum, and his eventual apprehension by the police, Connie ultimately does the right thing. We learn that he's going off to jail, while his mentally disabled brother is freed from the local lock-up and put into a therapy program that'll help him integrate into society. It's a bittersweet ending that focuses on the wronged party, rather than the last minute redemption of our anti-hero. In short, it's a brilliant reversal.
Patti Cake$
Throughout Patti Cake$, the relationship between Patricia Dumbrowski and her mother Barb is a tense minefield of hurt feelings, broken dreams and Barb's constant need to put down her own daughter. Yet Patti perseveres in the name of her rap career: past her mother's constant doubt, her grandmother's untimely death and even her musical idol's mockery. And what does that persistence get her? Well, it gets her group PB&J a shot at fame, the result of which delivers a hell of a crescendo of good feelings. What's better is that in the moment, during the group's live performance of what will be their breakout hit, she invites her mother to rekindle her own musical dreams. In that moment, Patti wins for herself, and her mother, in a surprise that her grandmother would have loved to have seen for herself.
Baby Driver
If ever there was a moment where you wanted a hero to make it out without a scratch, just like in the movies, Baby and Debora's final drive in Baby Driver has to be it. And yet, Edgar Wright threw a big old curveball right through the heart of anyone who thought they'd get away with it, by sending Ansel Elgort's Baby straight through the justice system. While he was a good kid at heart, he had aided and abetted in a string of robberies, and there was no beating that rap. But at least he co-operated in the end, with his sentence being set at 25 years with a parole hearing set to happen in just five short years. With Debora promising she'll go the distance and wait for him, we're shown a scene that could either be their reunion or just a dream. Here's hoping Baby Driver's proposed sequel answers this question once and for all, should it come to pass.
Your Daily Blend of Entertainment News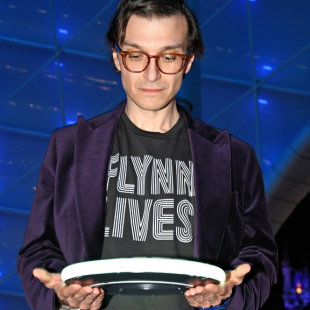 Senior Movies Contributor
CinemaBlend's James Bond (expert). Also versed in Large Scale Aggressors, time travel, and Guillermo del Toro. He fights for The User.