Awesome Star Wars Trading Cards Reveal Big Secrets About Disney's New Theme Park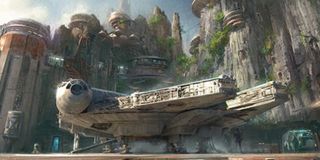 Disneyland and Walt Disney World are promising some big things when it comes to the planned Star Wars Land, Galaxy's Edge, in 2019. While they're still not saying much, some details are being revealed in an interesting place. During the recent Galactic Nights Event that took place at Disney's Hollywood Studios, guests were given packs of collectible trading cards. Each pack contained four cards, but it appears there were six unique cards (with some variations) released, with more to come. A closer look at these cards reveals a few details about the new land we didn't have before.
CinemaBlend was able to attend the Galactic Nights event in Orlando in December, and since we brought a guest with us, we were able to obtain two packs of the cards. While there were duplicates because there always are, we were able to get a decent look at the overall layout of Galaxy's Edge. Out of context, these cards only tell part of the story. But putting everything together, we begin to see just how amazing and fun this new land is going to be.
Star Tours' Original Pilot Is A DJ
Star Wars first entry in Disney Parks happened with the original Star Tours back in 1987. That ride involved a pilot named R3X, voiced by Paul "Pee-wee" Reubens, who got very lost on his way to Endor. The current Star Tours attraction includes a decommissioned R3X as part of the queue, but it appears the old droid is going to be reprogrammed. One of the trading cards shows him wearing a set of headphones and surrounded by a crowd, looking very much like a DJ. This could indicate some sort of nighttime event taking place on the planet Batuu, where R3X DJs a night of dancing for the crowd. This could be just what fans of Disney California Adventure's ElecTRONica have been missing.
The Other Major Attraction May Involve Some Sort Of Rescue
From fairly early on, we've known that Galaxy's Edge would include two major new attractions. One would put guests in the pilot seat of the Millennium Falcon, but Disney has remained tightlipped about the other. They've only ever told us it would put guests in the middle of a battle between the Resistance and the First Order. One card appears to give us a glimpse of what that means. We see a ride vehicle, that is clearly not the Falcon, moving toward some Walkers, with a reference to a rescue gone wrong. This would appear to be part of the other attraction, though what else is involved is still anybody's guess.
Black Spires Are Important
There are several references to Black Spires on the cards, which appears to be a reference to the area of Batuu where the land will be set. One card refers to a location known as Black Spire Station which appears to be a repair facility. Another card includes a rock formation labeled as a Black Spire. In addition, each card contains some Aurebesh writing which, when put together reads as follows
There should be at least three more cards that complete the poem, though those do not seem to have appeared in the open yet and may not have been released. This appears to just be some flowery language about how this location is one that draws in people from all over the galaxy, which is consistent with what we've learned about Batuu. Though perhaps the missing cards reveal something more substantial about the Black Spires.
There Will Be Plenty Of Blue Milk
The panel conversation at Galactic Nights ended with a discussion of the fact that the park would include blue milk, as well as potentially, other colors. In addition to the blue milk, another card makes reference to a drink called a Blurrgfire, which will be available in the cantina of Batuu. This brings up one interesting question about how the lands in Orlando and Anaheim might be different. Disney's Hollywood Studios sells alcohol, but Disneyland does not. Will there be alcoholic Star Wars drinks available at one park that you can't get at the other? Or could a 60-year-old tradition at Disneyland be coming to an end?
A Potential Attraction
One of the cards looks interesting because it seems to be sitting off on its own, with little connection to the others. It shows an area called the Surabat River Valley, and a small craft racing through a canyon. This certainly looks like the sort of thing that could make for a fun ride. If the "escape" is the other major major attraction in the land, this could be a smaller B or C ticket ride. Considering the sheer size of Galaxy's Edge, it's unlikely there will be only the two major rides, so this could be a glimpse at what else there is to see.
Ancient Ruins and Resistance Recruits
The map cards don't reveal any ancient ruins on Batuu, but the flip side of one does confirm they exist and also makes reference to Resistance Recruits. There's also a second card that includes recruits, but this time they're coming up against Kylo Ren.
These cards could be part of that big attraction that puts guests in the middle of a Resistance/First Order battle, which could mean that in this case, the "recruits" are actually the guests. However, there's another possibility. This could be simply part of the immersive world that Galaxy's Edge could be trying to create, and these could be things that you see simply by being in the land and walking around. Comments made during the Galactic Nights panel certainly gives the impression that this land will take immersion to a new level. Perhaps guests will be interacting with Resistance recruits, or becoming them, as part of the larger story on Batuu.
Your Daily Blend of Entertainment News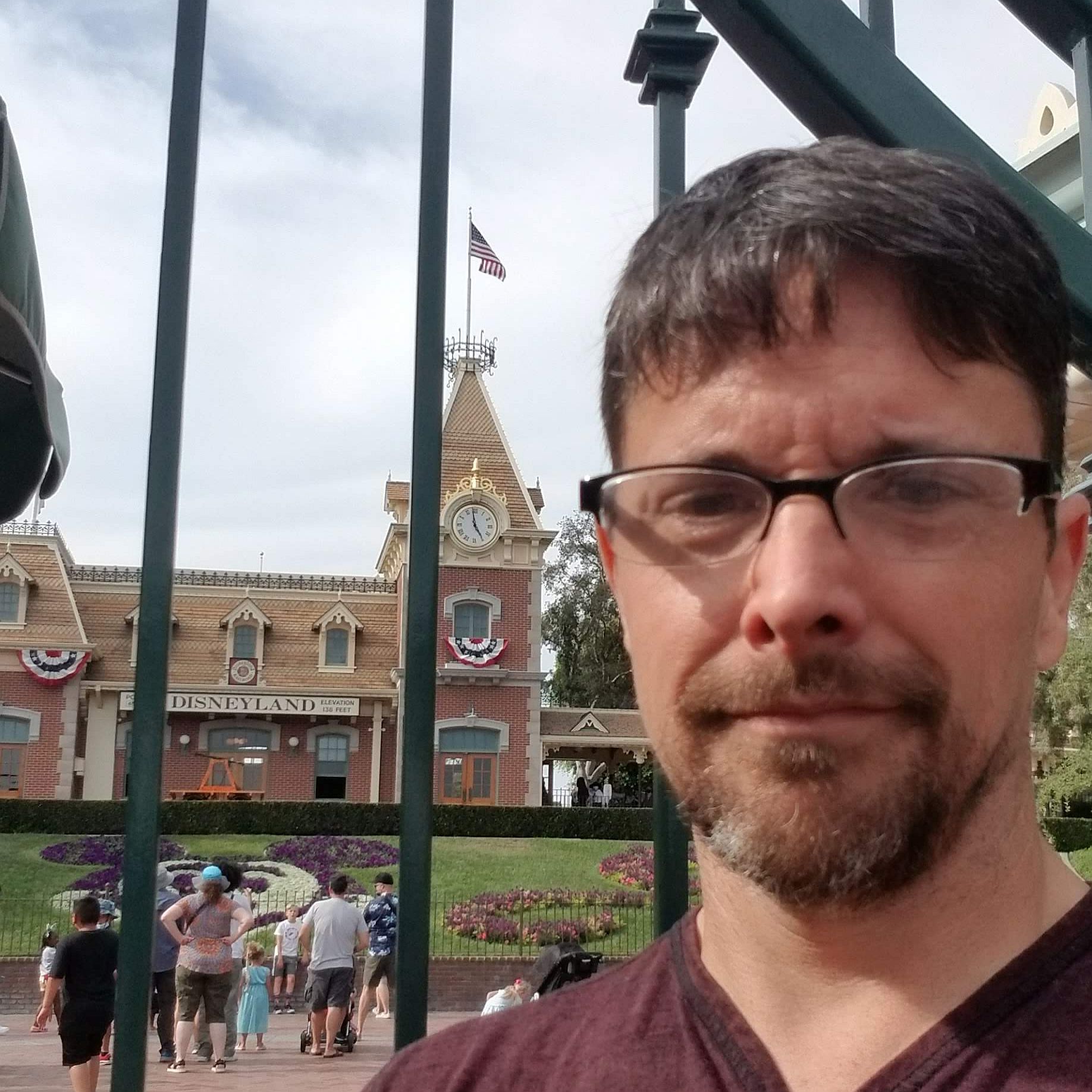 Content Producer/Theme Park Beat
CinemaBlend's resident theme park junkie and amateur Disney historian. Armchair Imagineer. Epcot Stan. Future Club 33 Member.