4 Actors DC Should Consider When Recasting Superman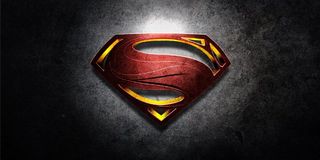 The DC Extended Universe now finds itself in a position that every franchise dreads. One of its biggest stars -- Superman himself, Henry Cavill -- is exiting his contract, and it will soon initiate the search for a replacement. It won't be an easy or informal task, as this is a case of recasting one of the most iconic roles of all time, but the good news is that there are some very interesting potential names on the table that could make things ultimately work out for the best.
Nowadays it's actually kind of hard to find a popular and talented actor under 35 who doesn't already have a superhero role/franchise -- but they do exist, and it's an interesting crop. While comic book movie veteran Michael B. Jordan has been floated as an option, we've plucked out four other performers who we think would be up to the task of playing Superman on the big screen, possibly replacing Henry Cavill as the Man of Steel in the DC Extended Universe. Check out our picks below and on the next few pages, answer our poll at the end, and hit the comments section at the bottom to give us your own thoughts about who should next take on this prestigious role.
Garrett Hedlund
Garrett Hedlund is an immensely talented actor just waiting for the right script and project to make him a real star. He had a bit of a false start with Tron: Legacy back in 2010, and there have been some instances of great performances in some not-so-great movies (On The Road, Country Strong), but there have also been some fantastic small parts in some amazing titles (Inside Llewyn Davis, Mudbound), and work with some awesome directors (Joel and Ethan Coen, Angeline Jolie, Dee Rees). It feels like it's only a matter of time before he gets his superhero break, and Superman might be the right call for him.
Like Clark Kent, Garrett Hedlund hails from the Midwest, born and raised in Minnesota, and certainly has the build for the superhero role - standing at 6'2". He would have to dye is hair, just because a blond Superman would probably look a bit strange, but one extra bonus in the mix is his deep, commanding voice that would definitely give him some authority as the Man of Steel.
Jack O'Connell
Moving on to our second pick we're actually not moving far outside the cast list for the movie Unbroken, specifically shining a spotlight on that movie's star. Jack O'Connell doesn't have the same exact stature as Garrett Hedlund, as he is a few inches shorter at 5'8", but what he doesn't have in height he makes up for in fortitude and projected strength, and that's clay that can be molded into a pretty great Superman.
Like Garrett Hedlund, Jack O'Connell has built a strong career for himself thus far - working consistently for the last 13 years - and is just in need of that one major role that will turn him into a household name. He's bounced between the big and small screens over the years, but obviously landing the part of Superman in the DC Extended Universe would turn him into a blockbuster star. It should also be noted that one significant advantage he has in this arena is that he's only 28 (seven years younger than Henry Cavill), and those extra years could be crucial as Warner Bros. surely wants to find another actor they can lock in for years to come.
Armie Hammer
Those familiar with their superhero history will be quick to note that years ago Armie Hammer nearly got his chance to be a part of a major DC Comics blockbuster. Specifically, when director George Miller was putting together his standalone Justice League feature, he hired the actor to play his Bruce Wayne a.k.a. Batman. Years later we can only imagine what that project would have looked like - but the great news is that the door for his kind of genre feature has not closed for Hammer, and the possibility of playing Superman could be perfect for him.
There might be a bit of awkwardness in the transition, as Armie Hammer notably co-starred alongside Henry Cavill in the spy feature The Man From U.N.C.L.E., but it should still be recognized that he definitely has what it takes to play the Man of Tomorrow. Like Garrett Hedlund, he'd also have to dye his hair, but he's even taller than Superman is in the comics - standing at a stately 6'5" - and he is consistently in action star shape despite not really doing that many action movies. The guy also has charisma for days, and that's a vital component that can't be ignored.
Theo James
Admittedly the franchise thing hasn't worked out super well for Theo James thus far. It's a record that includes two underwhelming Underworld features, and a leading role in the Divergent series, which notoriously petered out after three movies. That being said, those unfortunate titles should not be a reflection on James, who has some legitimate talent and could be an option as the new Superman for the DC Extended Universe.
While his previously mentioned franchise titles weren't so great overall, they did showcase that the actor can execute a realistic and interesting action sequence, and he does have a proper likability and impressive cachet that could become stronger with an S on his chest. He's a bit shorter than some of the other names on this list, but could stand tall as the Last Son of Krypton if given the proper material.
This poll is no longer available.
Your Daily Blend of Entertainment News
Assistant Managing Editor
NJ native who calls LA home and lives in a Dreamatorium. A decade-plus CinemaBlend veteran who is endlessly enthusiastic about the career he's dreamt of since seventh grade.