Every Major Superhero Movie Opening Weekend That Venom Beat At The Box Office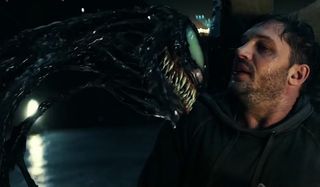 By most accounts, Venom was rumored to be a flop. And yet, it went on to break the October opening weekend record, with $80.2 million in its pocket. Come to think of it, taking a look at domestic unadjusted numbers here, it has beaten a pretty fair number of competitors. You can see the results (only focusing on Domestic box office numbers) for yourself below:
Now as you'll see above, that's a pretty big list of titles that Venom has topped when it comes to opening frames. However, there are some interesting points that should be noted with this data. The first is that, for the most part, the titles crushed beneath Venom's might are pre-MCU hero flicks. Naturally, the business of superhero movies was different back then, so pitting Eddie Brock up against 1980's Clark Kent is borderline unfair.
However, even comparing this to the more recent entries in the canon, for instance this summer's Ant-Man and The Wasp, Venom has done pretty well for itself. It's a smaller margin than most of the combatants listed here, with a little over $4 million putting Venom in the driver's seat. But for a character who hasn't been on screen for just over a decade to overperform against a major competitor (in a sequel) who's had mass exposure over the past three years is pretty fantastic.
Even in the area of franchises rising from the ashes of disappointing precursors, like X-Men: First Class, or even Peter Parker's return in The Amazing Spider-Man, Venom is up by at least the neighborhood of $18 million in opening weekend money. Though speaking of X-Men, four different titles connected to that series are listed above as casualties. Something that Sony will undoubtedly be happy about, as they try to retain as much of Marvel's IP as they can.
Though, Sony also has quite a bit of shame on this list themselves, as both Ghost Rider films, and again, The Amazing Spider-Man, are all on that list as well. It's not a huge amount of marks against them, and nor is that a knock on the studio's practices. Rather, that's a credit to Sony's efforts, as this is another win for the studio in the superhero game, right next to pairing with Marvel Studios of Spider-Man: Homecoming.
So what's the take away from Venom's success? Well, for starters, the fact that the film was released outside of the normal tentpole paid off in spades. October isn't normally known for superhero fare, and much like Guardians of the Galaxy and Deadpool before it, Sony took a lesser used property, scrubbed it up, and shipped it out at an off-peak window. Also, there might be a bit of a pre-Halloween bump at work, as the spookier look and feel of the film may be a good appetizer to the season at large.
Perhaps the biggest takeaway though is the fact that while Venom shouldn't work without Spider-Man entering the picture, in the case of this movie's financial success, it totally did. This could lead to even more studio driven output that separates heroes from villains, and possibly other heroes, in order to create more viable spin-off content. Even better, Venom's success does open one more window to keep a watch on later this year.
Some sort of Deadpool project is dropping with a PG-13 rating this December, and now Venom did so well in that very rating bracket, despite being a title folks thought required an R rating. So with that victory in hand, there's a possibility that if this new Deadpool project does similar business, or at the very least gets enough praise for its efforts as a PG-13 property, we might see that character stripped of requiring such a restriction themselves. Something that Disney would undoubtedly love, should it happen.
Ultimately, time will tell if Venom was a hit driven by the desire of fans to see the exact sort of film it was selling, or if it was a morbid curiosity that landed at the right time. Judge for yourself, as the film is currently in theaters. However, if you're looking for something else, might we suggest using our 2018 release schedule to plan out the rest of your box office calendar.
Your Daily Blend of Entertainment News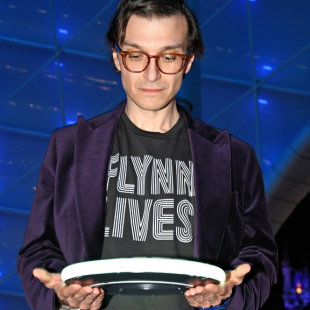 Senior Movies Contributor
CinemaBlend's James Bond (expert). Also versed in Large Scale Aggressors, time travel, and Guillermo del Toro. He fights for The User.