Why Robin Hood May Be The Biggest Movie Flop Of 2018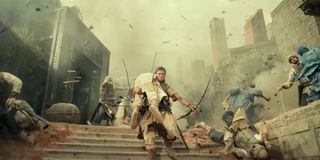 Over the last few months, the Robin Hood trailers have teased Kingsman actor Taron Egerton's return to action in a new, fun-looking take on the famed Robin of Loxley. However, when the movie hit theaters last week, it failed to capture the attention of people contributing to the movie box office. In fact, Robin Hood may end up being the biggest flop of 2018, factoring in budget.
Robin Hood, like many of the Thanksgiving releases in recent years, opened on Wednesday with previews Tuesday evening. However, with a crowded Thanksgiving window, it was always likely at least one or two films wouldn't hit the target and this year it looks like Robin Hood was the big miss. In fact, the movie only made $14 million during its opening five-day window and ended up in seventh place over the weekend. This is compounded by the fact the flick cost only just under $100 million for Lionsgate to make--a relatively hefty budget compared to some movies.
This means there is a long, long haul for Robin Hood to even start making its money back. "Wait," some might say, "Even with the less-than-stellar numbers, why is Robin Hood potentially the biggest movie flop of 2018?" If you are asking that, it's a great question. For example, this weekend was only the opening weekend for Robin Hood and the movie should go on to make more money over the next few weeks, which may not seem so bad at the outset.
In addition, Robin Hood has already made more domestically than The Darkest Minds, a new movie property Fox gambled on and lost earlier this year. That flick only made $12.7 million in total domestically, although it went on to make an addition $28 million plus at the foreign box office. Robin Hood has already made $22.9 million worldwide during its first weekend in theaters and will make more money as time goes on, so how is it a bigger flop?
It all has to do with that nearly $100 million budget Lionsgate reportedly shelled out, according to The Wrap, in order to make the visual effects pop in Robin Hood. The Darkest Minds may not have made its budget back, but that budget was only a paltry $34 million. Another flop this year, Annihilation, only made $32.7 million, but again, the flick only cost $40 million to make. Budgets are complicated, but when we say "biggest flop," here, we really mean it may lose the most money for a studio. Not that it will have the lowest box office, period. Specialty box office numbers are often lower and expected to be lower, for example.
In this case, even if Robin Hood ends up making another $30 million between domestic and foreign numbers, there's going to be a huge deficit between box office numbers and the cost of the film, and that's not even including the dollars spent advertising the movie.
It's a similar issue that Solo: A Star Wars Story faced earlier this year when it made a whopping $392.9 million at the worldwide box office, but was still considered a flop, thanks to costly reshoots screwing Disney out of a profit. In that case, analysts have estimated Disney will lose more than $50 million on the movie.
It's hard to tell how much Lionsgate shelled out to advertise Robin Hood, but we do know the number is high. Last week, Robin Hood topped ad spending on TV with an estimated $7.9 million spent on 1,037 ads. Between the low box office and the high ad spending, the deficit could well be more than Solo, which is how we get to Robin Hood perhaps being the biggest flop of 2018. (Or at the very least, the most expensive.)
There's another month to go in 2018 and there are some movies that are gigantic question marks still coming up. I'm guessing DC fans will likely show up for Aquaman and Mary Poppins Returns has some good buzz, but there are some untested projects out there, including the Michael Bay-less Bumblebee prequel and Mortal Engines, which has Peter Jackson's name splashed over its trailers. A lot of movies will be competing for our attention around the same time next month.
Traditionally, Thanksgiving is a good time for the studios and the theater chains as families venture to catch movies. This year was no exception, as titles like Creed II and Ralph Breaks The Internet made a lot of moolah, while other movies, including Fantastic Beasts: The Crimes Of Grindelwald, managed to rake in additional dough. (Venom even had a good weekend!) Regardless, Robin Hood just didn't manage to make much of an impression. We'll have to wait and see how the Taron Egerton flick fares in the weeks to come, as families venture out to catch movies they might have missed over the Thanksgiving holiday, however.
There is some precedent for movies that don't do much early on to play catch up later. Something similar happened with The Greatest Showman as audiences found the musical flick in the weeks after release, so it's not impossible for Robin Hood to pick up a bit moving forward. However, Robin Hood is also dealing with a B Cinemascore, which means audiences aren't really being drawn to the flick like they were with Showman, which was well-liked by audiences and nabbed an A CinemaScore as people were exiting the theater. Regardless, with a crowded slate heading into December and a slew of additional movies hitting theaters nearer the Christmas holiday, the next few weeks should be really exciting to keep an eye on. In fact, they should be a few exciting weeks to actually get out and see movies in the theater, should you be so inclined.
While we wait to see how 2018 wraps up and officially declare a big box office loser, you can take a look at what will hit theaters before the end of the year with our full movies schedule. Or see exactly how this week's box office panned out with our full rundown.
Your Daily Blend of Entertainment News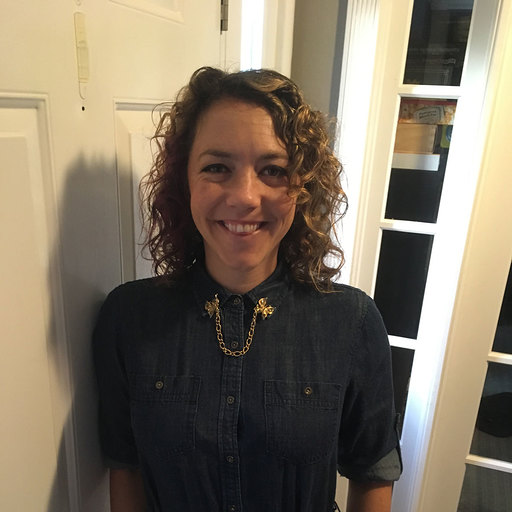 Reality TV fan with a pinch of Disney fairy dust thrown in. Theme park junkie. If you've created a rom-com I've probably watched it.