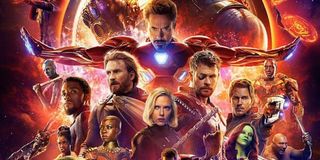 It was over in the blink of an eye but the summer movie season has come to a close. After getting jumpstarted by Avengers: Infinity War, the summer season has chugged along with both highs and lows; regardless, all in all it was a pretty great summer for moviegoers. Lots of high-quality movies both big and small hit the theaters, meaning there was just about something for everyone this summer. However, for as many winners as there were, that doesn't mean there weren't a few losers, too.
Last year's summer was pretty rough, but something must have been in the air because this year saw a noticeable improvement at the box office. More people were going to the movie theater this year, causing box office dollars to climb a bit higher in the States for some essential movies. With summer 2018 in the rearview mirror, let's look back and see which movies became box office losers and winners during 2018's summer months.
Winner: Sequels
It's no secret that Hollywood loves a sequel, but that's no promise of the quality of the final product. More often than not sequels fare worse than the original critically and one need only look at last year's entries like Transformers: The Last Knight and Pirates of the Caribbean: Dead Men Tell No Tales to see how bored people can get with repeat franchises. This summer had a lot of high-profile sequels that drew in big crowds like Mission: Impossible - Fallout ($669.6 million) and Jurassic World: Fallen Kingdom ($1.3 billion). Of course, superhero sequels like Incredibles 2 and Deadpool 2 also did well, but even smaller-scale stuff like Ocean's 8 (second highest grossing film in the series domestically) and The Equalizer 2 ($162.5 million) did well for their size. It helps that the majority of these movies were genuinely good, too.
Loser: The Rock
I never thought that I'd be writing that Dwayne "The Rock" Johnson is a loser and I certainly never wanted to; however, Johnson didn't have a great summer. The Rock starred in two summer blockbusters this year, Rampage and Skyscraper, both of which didn't draw in as big of crowds as Johnson usually does domestically. While Rampage technically came in the spring, but it grossed less than $100 million in North America and it's release so close to Skyscraper may not have helped matters. In fact, this summer, Skyscraper scored just over $67 million domestically. Compare that to Johnson's other summer ventures like Central Intelligence's $127 million or San Andreas with $155 million and The Rock isn't looking so hot. We may have reached the point of Rock fatigue; Rampage and Skyscraper were only three months apart. The Rock is still a massive star and box office draw, but this summer wasn't his best.
Winner: Disney
Here's a surprising statement: Disney made a lot of money this summer. On the whole, the summer was great for a lot of studios, but Disney led the pack. The Mouse House released four movies and took home $3.54 billion and claimed more than a third of the domestic market. Comparatively, Warner Bros. released six films and came in third place with $1.3 billion. That's insane. True, the size of Disney's tentpoles is massive to the point where most studios can't compete on that scale. However, it's still a tremendous performance, and while the studio certainly didn't escape the summer unblemished, there's no denying it's the box office king.
Loser: Star Wars
The Rock isn't the only one going through fatigue at the moment. Star Wars took a hit this summer with the underperforming Solo: A Star Wars Story. Compared to other films in the series, Solo drew in a disappointing $217.3 million domestically--which wouldn't have been terrible had the movie's budget been lower. Still, in total it was 63% down from the performance of Rogue One, the franchise's previous spinoff movie. It probably didn't help that Solo: A Star Wars Story was plagued with behind-the-scenes trouble, including the firing of Chris Miller and Phil Lord. It's a bit of a shame too because Solo was a fun if fairly standard blockbuster, but it didn't leave much of an impression.
Winner: Documentaries
There's never any shortage of tentpole films during the summer, but it looks like audiences were also hungry for a little variety this summer. Documentaries went over big, largely thanks to Won't You Be My Neighbor? and RBG, which chronicled the life and work of Fred Rogers and Supreme Court Justice Ruth Bader Ginsberg, respectively. The Mr. Rogers doc brought home $22 million while RBC earned $13 million, both of which are respectable numbers for the genre. Both films got great reviews and audiences might have been in the search for some takes on real icons.
Losers: Comedies
Unfortunately, several comedies took a real hit this summer. Most comedies this summer struggled and failed to reach more than $60 domestically. Releases like The Spy Who Dumped Me ($32 million), Life of the Party ($52 million), and HappyTime Murders ($17 million) all fell flat and none of them got shining reviews from critics. Tag was the frontrunner with $54 million, but there was no real comedic highlight of the summer. While some of these comedies weren't total box office disasters, they didn't have enough of an impact at the box office to be standouts.
Winner: Diversity
Diversity has been a hot topic in Hollywood and studios have tried to be inclusive to mixed results. However, several films have come out boasting diverse casts, and huge crowds have flocked to theaters to see themselves represented on screen. We saw this earlier this year with Black Panther, but the summer gave us films like Crazy Rich Asians, which has been kicking all kinds of ass for the last few weeks. While not on the same scale, The Meg co-stars Li Bingbing, who gets top-billing in China. You've also got smaller releases like Searching starring John Cho, which broke into the top five in its opening weekend. While having diversity in movies is a great thing, you can't forget that quality is a big factor as well and the rave reviews for Crazy Rich Asians certainly haven't hurt its box office run.
Winner: Superheroes
It's no surprise that superhero movies were once again a big winner at the 2018 summer box office. The genre has been cleaning house for a few years now, and you don't need to look further than Avengers: Infinity War, which has grossed over $2 billion worldwide -- in no small part due to its being the culmination of a decade of previous superhero films. Deadpool 2 and Incredibles 2 also hit the theaters, and the animated sequel became Pixar's highest grossing movie ever. There's also Ant-Man and the Wasp, which has drawn in solid numbers and jutted past $500 million worldwide. It looks like all this superhero fatigue that people keep talking about hasn't happened quite yet.
Loser: MoviePass
It looked like MoviePass was poised to be a major gamechanger in the film industry, and this summer was going to be a big test for the ticket subscription service. And it arguably was a gamechanger as some competitors have sprung up since MoviePass first reduced its subscription price, but the company has faced several setbacks over the last few months. At one point the service ran out of money and had adjusted its plan a few times to be an attractive option for consumers while being a sustainable business. Additionally, the company has faced a scandal over still charging consumers who cancelled their memberships. MoviePass has made it through the summer, but there's no denying that it has more limitations than it did when the summer began.
Stay tuned for CinemaBlend's take on the winners and losers of the fall movie season, and be sure to check out what's coming with our full movies schedule.
Your Daily Blend of Entertainment News
Matt has lived in New Jersey his entire life, but commutes every day to New York City. He graduated from Rowan University and loves Marvel, Nintendo, and going on long hikes and then greatly wishing he was back indoors. Matt has been covering the entertainment industry for over two years and will fight to his dying breath that Hulk and Black Widow make a good couple.