Ralph Breaks The Internet Box Office: Disney Animation Rules In Its Second Weekend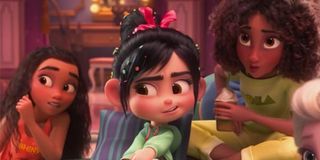 The first weekend of December is never been known as a big office opportunity... and 2018 didn't disappoint. Studios barely even tried for this past three days, and as a result we saw a second week victory for Rich Moore and Phil Johnston's Ralph Breaks The Internet with a modest take. Check out the full Top 10 below, and join me after for analysis!
Ralph Breaks The Internet proved to be a massive hit during the Thanksgiving holiday, attracting the four quadrant audience in droves, and with very little competition it managed to win for the second weekend in a row. It had a modest drop, a little over 54 percent, but it still allowed it to cross the $100 million mark domestically. It has the approval of both audiences and critics, with an "A-" CinemaScore and an 88 percent on Rotten Tomatoes, and it's putting up a good fight against Yarrow Cheney and Scott Mosier's The Grinch, which may end up having a certain seasonal advantage by the time both features are done with their theatrical runs.
What's surprising, though, is that Ralph Breaks The Internet still has a journey ahead of it in order to ultimately be deemed a box office success - and that even factors in the international numbers. To day, the film has made $207 million worldwide, but that's only a little more than the movie's production budget. It apparently cost Walt Disney Animation $175 million to make the blockbuster sequel, and it's going to take some time for the final product to make that back. Of course, the reality is that the project is guaranteed to ultimately be considered a financial success by Disney, as the ticket sales will be padded by the returns of a massive merchandising campaign that will keep the feature relevant for years.
The road ahead is certainly scary for the film, as December is a minefield of massive blockbusters in which even Disney has planted a new box office weapon - but there will still be plenty of opportunity for Ralph Breaks The Internet to make cash. For starters, there are still a number of significant foreign territories where the movie has not yet opened, including markets in Europe, South America, and Asia (Denmark won't get it until February 7, 2019). It also just has a good chance of sticking around in the Top 10 through the holiday season, and has another weak weekend coming up with only limited releases like Brady Corbet's Vox Lux and Josie Rourke's Mary, Queen Of Scots arriving as new competition.
The main reason why Ralph Breaks The Internet was able to succeed this weekend is because it really had zero competition. The only new feature to arrive in wide release on Friday was Diederik Van Rooijen's The Possession Of Hannah Grace, and it didn't exactly arrive on the big screen on a wave of buzz. Not only was there a fairly limited marketing campaign for the horror film, but critics didn't exactly love it. Though only 18 reviews have been posted, it currently has an 17 percent on Rotten Tomatoes. Audiences aren't exactly loving it either, with CinemaScore's surveys revealing a "C-" grade.
All of these factors contributed to a weekend total of $6.5 million, and seventh place in the Top 10. I hope nobody is betting on its success, because I have zero expectation that it will be featured in the chart when I write this column next Sunday.
The fact that The Possession Of Hannah Grace failed to make any kind of splash essentially left the box office rankings to change very little from last week. Not only did Ralph Breaks The Internet maintain its position, but the same is the case for David Yates' Fantastic Beasts: The Crimes Of Grindelwald, Bryan Singer's Bohemian Rhapsody, and Sean Anders' Instant Family. The rest moved, but nothing shifted by more than one spot (you may have noticed that Bradley Cooper's A Star Is Born has been bumped off). Overall, it was a very mediocre week for the industry.
What's baffling, however, is that it didn't have to be. One could argue that there is a self-fulfilling prophecy in operation here, as studios decided nobody would show up for a new movie this weekend, so nobody did. This wouldn't be that big a deal in most years, but the box office is looking at the equivalent of a car crash in the second half of this month. As I've pointed out many times in this column before, it's a period that will see the release of Spider-Man: Into The Spider-Verse, Aquaman, Mary Poppins Returns, Bumblebee, and Mortal Engines. Those are titles that in other years might have been released on separate weekends with major scheduling buffers installed, but instead all of them will be coming out within seven days of one another.
So why didn't one of those movies come out this weekend instead? Why is it that none of those titles are going to be in theaters on December 7th? It's not that they aren't finished. The industry continues to seem fixated on trends from previous years to determine major weekends and dead zones, but we now live in an era where titles released in February can make more domestically than those in the first weekend of May. The upcoming bottleneck clusterfuck that has been created is both ridiculous and unfortunate, as it seems impossible that all of the titles will wind up cannibalizing each other, at least to some degree.
What will happen next week? It's very possible that Ralph Breaks The Internet will three-peat, and everything else will once again stay in the same position. At the very least it should give us a good idea of what movies are going to maintain legs as we get closer and closer to the holiday madness. Be sure to tune in next Sunday as we break it all down and take a closer look at the major blockbusters that will be playing on the big screen as 2018 comes to an end.
Your Daily Blend of Entertainment News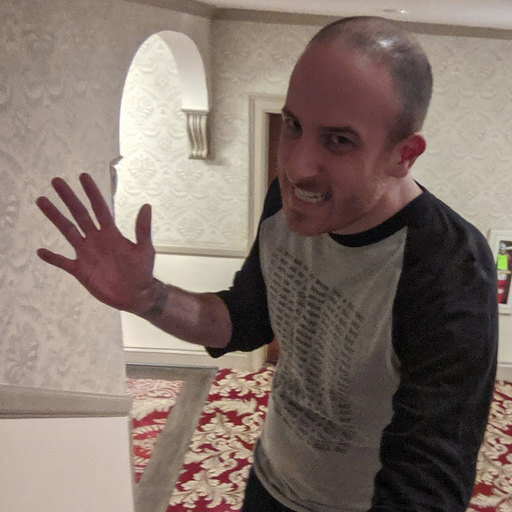 Assistant Managing Editor
NJ native who calls LA home and lives in a Dreamatorium. A decade-plus CinemaBlend veteran who is endlessly enthusiastic about the career he's dreamt of since seventh grade.