The 10 Most Disappointing Movies Of 2018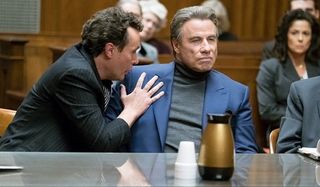 2018 was a big year for films, and while some movies like Avengers: Infinity War lived up to the hype, quite a few did not. Some faltered under high expectations, and others sunk lower than people even expected. There were also some that were big successes commercially, despite being abominations in the eyes of critics and the general public. We managed to throw all such films into one list, which breaks down the top 10 most disappointing movies of 2018.
Robin Hood
Robin Hood attempted to make a classic tale gritty, and in the process, made a large part of the film community question why Hollywood continues to adapt this tale. It's a valid question, especially in an era where modern tales centered around heroes using bows are generally accepted by the masses. (At least, on The CW on a weekly basis.) That wasn't the case this time, and Robin Hood earned the status of one of the biggest flops of 2018.
It didn't help that critics, who credited Robin Hood with little more than making folks wonder why this flick was made, didn't give glowing reviews. It's a shame because the film had a great lead in Taron Egerton, with strong supporting actors like Ben Mendelsohn and Jamie Foxx to support. Alas, not even a strong cast could lure folks to this one, which will probably be forgotten in time along with a handful of other recent Robin Hood films.
Gotti
John Travolta's Gotti was a long-time passion project years in the making, which made the news that it was a disaster disappointing. What's even more disappointing (and a little sad) is that Travolta reportedly believed it would be a big awards contender, and pushed hard for Gotti to get a theatrical release. Instead of acclaim, Gotti managed to get one of the worst aggregate critic scores on Rotten Tomatoes of all time.
Unfortunately, the folks behind Gotti didn't just hang their heads and admit their mobster film was a flop. Ads for it called critics "trolls," and seemingly pointed the finger at everything but its generic representations of the American mafia and a generally dull plot. It was a sad end to a project that seemed to have so much potential years ago.
The Happytime Murders
Melissa McCarthy and intelligent comedy can go together really well. Films like Spy toned down the typical slapstick physical comedy vehicles she's been stuck in, and gave the actress a chance to show she could do more than crash into something and make audiences laugh. When trailers for The Happytime Murders were first released, there was a sense we could see more of that McCarthy, and perhaps the more physical jokes would be left to the puppets.
Unfortunately, the studio appeared to give up on the feature before it even premiered. Marketing for The Happytime Murders was low prior to release and stars Melissa McCarthy and Elizabeth Banks both shied away from actively promoting the project. That, plus bad reviews led to a box office bomb that quickly snuffed out any hopes of this film becoming anything more than one of the first films in modern cinema to show puppets ejaculating.
The Predator
Shane Black's The Predator was supposed to reignite the world's interest in the seminal '80s sci-fi franchise, and for a moment, it seemed like it might. The cast included some likable faces such as Sterling K. Brown, Olivia Munn, Jacob Tremblay and even Jake Busey in a call back to Predator 2. With the stage set, it appeared The Predator was primed to set the world on fire.
That didn't happen, of course, and while the movie did get some favorable looks from some critics, many were disappointed. The general consensus seemed to be that the film tried too hard to differentiate from the classic formula, and poor attempts at humor somewhat soured the experience for many who saw it. It wasn't terrible, but certainly disappointing to those who waited eight years to see another film in this franchise.
First Man
First Man set out to tell the tale of one of the most important events in human history, and it succeeded in some ways. Director Damien Chazelle did a great job of showing NASA's fight to get a man on the moon, but unfortunately, things fell flat when it came to the whole subject of the film. As cool as watching the space race unfold on screen was, Ryan Gosling's Neil Armstrong was pretty dull.
Whether it was Gosling's performance, or Neil Armstrong wasn't the most interesting person to frame this story around, is unknown. Regardless, the portrayal of Armstrong somewhat hampers the emotional impact of the film and makes what could be a riveting film come off as more of a history lesson. Most Americans already know the story of the moon landing, which leaves little reason for this project to remain relevant.
Mile 22
Mark Wahlberg and Mile 22 seemed primed to set 2018 on fire with an action adventure that would serve as the start of an exciting series of films. A sequel reportedly still is happening, despite the feature leaving a lot to be desired with its bland story. That may have been forgivable had it been jam-packed with over the top action sequences, but even those fell short due to bad editing.
The latter is a real shame, as Iko Uwais could've been the X-factor that sent this film over the top. His fight choreography skills mixed with A-List talent and a Hollywood budget seemed like a combination the world needed to see, but Mile 22 just wasn't as satisfying as it could've been. Here's hoping the sequel can figure out how to better capitalize on some of the first film's weaknesses, and create a product worthy of the people making it.
Jurassic Park: Fallen Kingdom
Much like another entry further down in this list, Jurassic World: Fallen Kingdom had a great twist, which somewhat made audiences forget about the largely forgettable story that preceded it. There was tons of action to be had throughout the adventure, although very little else in the way of character development for the characters we first met in Jurassic World.
Perhaps the most disappointing part of Jurassic World: Fallen Kingdom, however, is how it squandered its moment to re-introduce Jeff Goldblum into the franchise. Dr. Ian Malcolm reprised his role for a scene that was practically over before it started. It's also disappointing that the big twist at the end of the movie probably won't play out the way people think in the third film, which essentially negates one of the few redeemable qualities of this sequel.
Venom
Sony took a gamble when it decided to do a Venom standalone film, and it was clear some comic book fans felt it was a bad gamble when trailers released. Nevertheless, Sony stayed the course, and despite a critical response that was less than flattering, Venom climbed near the $1 billion mark (sitting at $854 million globally as we speak). Audiences didn't seem to mind Tom Hardy's bizarre portrayal of Venom or the progressively weird dynamic he and the symbiote shared as the story progressed.
This is especially true in the case of China, who is making Venom one of its most successful superhero films of all time. In short, those who saw Venom and didn't like it should be prepared to get over it because this Venom is likely sticking around Sony's Spider-Verse for quite a while.
Fantastic Beasts: The Crimes Of Grindelwald
Despite a surprise twist that has left filmgoers and Harry Potter book fans speculating on the ending's implications, Fantastic Beasts: The Crimes of Grindelwald was a huge disappointment. Financially, the feature had the lowest opening of any other Harry Potter-affiliated film at the box office, although international numbers helped it recover. Critics didn't love it, and their complaints, while varied, largely seemed in agreement that this sequel was not better than the first film.
While haters may not be on the same page as to why they dislike Fantastic Beasts: The Crimes of Grindelwald, it's clear that the franchise will need to do quite a bit in its next feature to rope back in a large audience. Luckily, the ending and the general story of Dumbledore and Grindelwald make it feel as though the next feature will do exactly that, so fans should be able to breathe easy.
Solo: A Star Wars Story
There's no other film that deserves the title of Most Disappointing Film of 2018 than Solo: A Star Wars Story. The film scored way better with critics and audiences than most other entries on the list, yet the less than stellar box office performance all but guaranteed a follow-up adventure with Alden Ehrenreich's Han Solo and Donald Glover's Lando Calrissian will never happen.
Whether that was Solo's fault, or Star Wars: The Last Jedi's, is irrelevant. Or might it have been the director shift? What's most disappointing is fans likely won't get to see a follow up to that Darth Maul cameo, nor Star Wars trying to craft more tales with new actors portraying classic characters. It was inevitable a Star Wars live-action film would underperform given the current release pace of the franchise, but who would've thought it would happen to a stand-alone film for one of its most beloved characters?
Got a suggestion for one of 2018's most disappointing films that didn't make the list? List it in the comments below, and sound off about entries that made the list that may not have deserved the criticism they were given.
Your Daily Blend of Entertainment News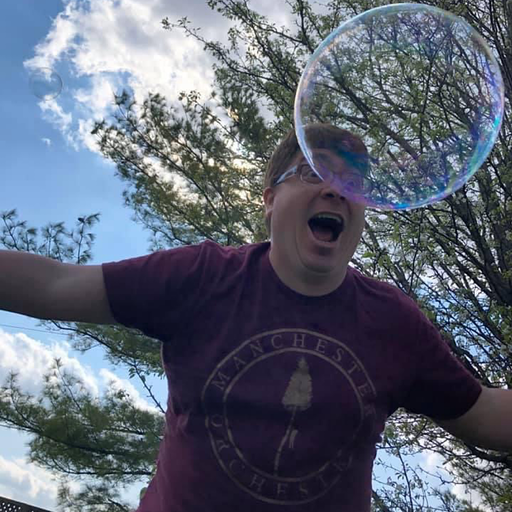 Mick contains multitudes and balances his time reporting on big happenings in the world of Star Trek, the WWE, reality television, and other sci-fi shows.