Spy is the funniest thing to happen to the espionage genre since Austin Powers: International Man of Mystery. Like Mike Myers' surreal and goofy hit, Spy has an impeccable understanding of how a secret agent story is supposed to unfold, and it follows the expected beats… for the most part. But Spy consistently holds its material up to the light and approaches it from new angles, wondering what can be funny about a genre that usually takes itself way too seriously.
The result is another hilarious offering from the ribald duo of director Paul Feig and his audacious muse, Melissa McCarthy. What sets Spy apart from like-minded entries in the spy-comedy genre – movies like Red (and its sequel) or this winter's Kingsman: The Secret Service -- is that Feig never pretends he isn't making a straight-up comedy, and laughs intentionally trump thrills in every single scene. As they should.
Melissa McCarthy manages something different in Spy, as well – something I haven't seen in any of her on-screen personas. She's sympathetic. At least, initially. The usually brash and short-fused comedian plays Susan Cooper, a self-deprecating CIA desk jockey who largely supervises field agent Bradley Fine (Jude Law), the textbook 007 clone. But when Fine is compromised during an undercover mission, Susan rises to the challenge of a rescue mission and enters the fray… though not before CIA colleagues like Rick Ford (Jason Statham) express their extreme displeasure. Nay, disgust. Susan isn't a spy, in their mind, and she has no business trying to infiltrate their undercover world. She's an underdog in a world filled with alpha dogs.
Is that code for the male-chauvinist Hollywood studio system balking at yet another Feig-McCarthy vehicle plowing through their toy-driven tentpole season? Maybe you can read it that way, but Spy really isn't trying to hit us over the head with any deep message. It's here to entertain, and you are going to have fun as Feig puts McCarthy through a marathon of uncomfortably hilarious physical jokes. If you caught The Heat or Bridesmaids, you know that McCarthy's up for any possible Feig punchline – just ask the poor sink that she shat in as the food-poisoned Megan in the director's 2011 comedy.
Feig has proven he can write for McCarthy – and she knows how best to deliver his lines. What Spy opens up is the director's ability to surround his lead with an army of colorful allies and adversaries, and everyone rises to new levels of absurdity. Law wrings laughs out of his suave and sophisticated demeanor. Statham surprises by making the most of his vulgarity. Miranda Hart – a UK comedian with exquisitely dry timing – actually overshadows McCarthy in numerous scenes by playing Susan's mousy best friend. It's hysterically meta to watch how Hart makes fun of the straightness of the spy formula, while also participating in it. I've saved Rose Byrne for last, because the words needed to describe her cartoonishly evil Rayna Boyanov escape me. Like Hart, Byrne plays her Spy character as if she knows that she's in a spoof comedy. None of it's real, and she's actually kind of bored by it all, begging for someone to engage her. Yet, by playing aloof, Byrne brings us further in. Really, Spy gets smarter the more that I think about it.
The only thing about Spy is that it runs out of steam over the course of its 2-hour run time, and all of the things that you think are funny lose that punch in the frenetic finale. In all, though, Spy delivers an extremely funny riff on a spoofable film genre, and chalks up another solid endeavor for the team that's about to tackle Ghostbusters for a new generation.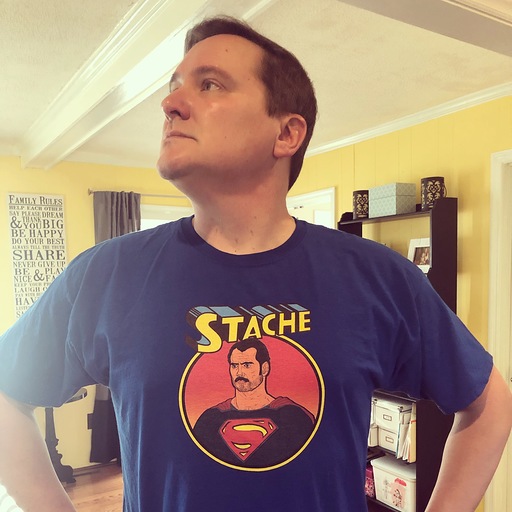 Sean O'Connell is a journalist and CinemaBlend's Managing Editor. Sean created ReelBlend, which he proudly cohosts with Jake Hamilton and Kevin McCarthy. And he's the author of RELEASE THE SNYDER CUT, the Spider-Man history book WITH GREAT POWER, and an upcoming book about Bruce Willis.