Predicting The 10 Highest Grossing Movies Of 2019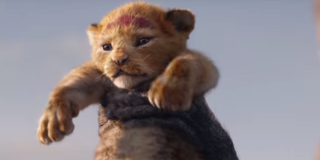 2018 was a massive year for movies, which reached $41 billion at the annual global box office for the first time in industry history. That's a benchmark to beat, but 2019 might actually have a shot at surpassing it. The year is absolutely littered with highly-anticipated sequels to big franchises, which could push 2019 into being one of the best years at the box office.
But which movies will do the MOST pushing? Obviously, the amount of money a film earns is in no way indicative of quality, but we are all nerds here, and it's fun to predict who is going to come out on top! I wasn't joking when I said 2019 was stacked, and it's going to be a really competitive year at the box office. These are my predictions for the top 10 grossing movies of 2019.
10. Spider-Man: Far From Home
2019 is a big year for Marvel, which includes the release of Spider-Man: Far From Home. It's predecessor, Spider-Man: Homecoming, was the sixth highest-grossing film of 2017 with $880.2 million worldwide. Part of that total was driven by the fact that this was Spidey's big return to Marvel Studios. By the time Far From Home arrives, that shine might have worn off a bit. However, the movie directly follows Avengers: Endgame, so what happens to Spidey in that film might drive people to his next solo outing. Plus, Tom Holland has a loyal legion of fans. Ordinarily, I'd stake this higher, but Spidey has stiff competition this year, and no matter how you slice it, this will be his 10th onscreen movie role.
9. Hobbs and Shaw
The last two Fast and Furious movies made over $1 billion worldwide each, so we shouldn't underestimate the first ever spin-off in the series, Hobbs and Shaw. Dwayne Johnson and Jason Statham reprise their roles as the titular frenemies, and their onscreen rivalry was a highlight of\_Fate of the Furious. Johnson is a titan at the box office and Statham is no slouch either, so this film will likely pull in big numbers from name recognition alone. Coupled with the signature over-the-top, dumb fun of _Fast and Furious, and you have a recipe for success. That said, this is the first spin-off, so there's a bit of an unknown factor here. One could argue that the draw of Fast and Furious is the ensemble, so how will people respond when you isolate just two of the characters?
8. The Secret Life of Pets 2
The Secret Life of Pets is not a great movie, but never underestimate the power of an animated, kid-friendly film about talking animals released in the middle of summer. The film cleaned up in 2016 with $875.5 million worldwide in the bank. The Secret Life of Pets 2 looks to be promising more of the same, offering a silly look at what pets do when the owner isn't around. The first film had a heartwarming message, and the concept of the movie is pretty relatable. What pet-owner hasn't wondered what their animal is up to all day? Ordinarily, sequels tend not to make as much as the original, but even considering that Secret Life 2 is bound to be a top performer.
7. Jumanji 3
Jumanji: Welcome to the Jungle was one of the biggest surprise hits of 2017. The sequel to Jumanji, the film quietly took home $962.1 million worldwide. That's insane. The film was crazy fun and entertaining with a great and relatively original video game premise. Plus, it featured a super likable and charismatic cast that included Dwayne Johnson, Kevin Hart, Karen Gillan, and Jack Black -- all of whom are returning for the sequel. It's easy to believe that Jumanji 3 will reach similar heights, but I think it'll be a bit lower than Welcome to the Jungle. The video game concept was fun, but what else can the creative team add to keep it fresh? It really depends on what direction the studio takes the story -- which seemed like it reached a natural conclusion in Welcome to the Jungle.
6. Captain Marvel
It took Marvel Studios longer than it should, but the MCU finally has a female-led superhero movie coming to theaters. When Wonder Woman arrived in theaters last year, it was a massive hit and became the tenth highest grossing film of the year with $821.8 million. We'll likely see a similar performance from Captain Marvel, but with some differences. Captain Marvel doesn't have the immediate name recognition of Wonder Woman, and she wasn't introduced in a prior film like Black Panther. Additionally, the first solo outing for a Marvel hero is usually a bit muted (for Marvel, at least). However, she's got some good buzz going thanks to nice trailers, and audiences are anticipating seeing this character up on screen. Plus, Captain Marvel is going to be a big player in Avengers: Endgame, so fans want to see how she is set up for that film. Marvel's track record speaks for itself at this point.
5. The Lion King
Disney has found massive success with its live-action remakes, and though the "live-action" part is up for debate, The Lion King will probably destroy at the box office. Last year, Beauty and the Beast made over $1.3 billion, so The Lion King -- which is held in similar regard to 1991's Beauty and the Beast -- will likely do similar. The movie has an all-star cast that includes Beyonce, Donald Glover, Seth Rogen, Chiwetel Ejiofor, Billy Eichner, John Oliver, and James Earl Jones. It's a movie that appeals to a wide spectrum of moviegoers, attracting those who grew up watching the original and an entirely new generation of fans. Additionally, The Lion King boasts some of the most iconic Disney songs ever written. With Jungle Book director Jon Favreau at the helm, this is absolutely a movie to watch out for in 2019.
4. Toy Story 4
Toy Story 3 was about as perfect of a conclusion to a trilogy as there ever has been, so the announcement of Toy Story 4 was met with some skepticism by critics and fans. At the end of the day, this is still Pixar's most popular franchise, and the upcoming Toy Story 4 is likely to still draw a massive crowd. Toy Story 3 revitalized franchise. Since that 2010 release, Toy Story has received numerous animated shorts, and it's own theme park attractions at Disney World. The development of Toy Story 4 has hit some bumpy roads changing directors and writers, but that's not really unusual for a Pixar movie. Plus, behind-the-scenes delays and issues don't seem to impact most films very much when it comes to the box office. People absolutely love these characters, so if Toy Story 4 can match the quality of its predecessor, then it'll be in great shape.
3. Frozen 2
In 2013, Frozen hit theaters with the force of a nuclear winter. It's the highest grossing film of 2013, the highest grossing animated movie of all time, the winner of two Academy Awards, and it was literally impossible to go anywhere without hearing "Let It Go" for the rest of the year. So, yeah, Frozen 2 is likely going to make a boatload of cash. Even though the film is coming six years later, short films, a Broadway play, theme park attractions, and the Disney marketing machine have kept the series alive and well. Not much is known about Frozen 2 at the moment aside from that it features the returning cast of Kristen Bell, Idina Menzel, Jonathan Groff, and Josh Gad, and co-directors Jennifer Lee and Chris Buck. The only downside I can see to Frozen 2 is that it's been over half a decade since the original, so some of the kids who loved Frozen might have aged out of it by now, but even then that likely doesn't have much of an impact on box office performance.
2. Star Wars: Episode IX
The Star Wars franchise has been a juggernaut at the box office for a long time now and none more so than the new films that have in theaters in the past three years. Even Star Wars: The Last Jedi, perhaps the most divisive Star Wars movie, still made more than $1 billion. It's safe to say that Episode IX will similarly runaway with the box office. Additionally, the film is the end of the road (at least for now), not only for new characters like Rey and Finn, but for the original crew that consisted of Luke, Han, and Leia. Finales are usually a big draw, so fans will come to the theater to see how the story ends for these popular characters. It's true that people may have reached Star Wars overload when it came to Solo: A Star Wars Story, but there's a big gap between that movie and Episode IX. People should be ready for a trip to a galaxy far, far away by next December.
1. Avengers: Endgame
What else could I have possibly picked for this? Avengers: Endgame is one of -- if not THE most -- anticipated film of 2019. Not only will the movie explain how the Avengers plan to solve the cliffhanger ending of Avengers: Infinity War, but it's also a finale. This movie will close the door on a lot of fan-favorite characters. After 10 years of storytelling, this is a big deal. Additionally, the movie is highly secretive, which is only fueling the hype. If the film can manage to protect its plot until April, then that will just make Endgame more of an event than it already is as people enter the theater knowing almost nothing about what will happen. This isn't a movie that comes along every day, and even if Endgame can't live up to the already massive expectations, it's going to be something people talk about for years to come.
This poll is no longer available.