The Best Netflix Documentaries You Can Watch Right Now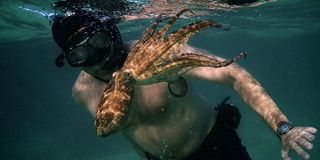 CinemaBlend participates in affiliate programs with various companies. We may earn a commission when you click on or make purchases via links.
Movies where one can shut their brain off and enjoy are great, but sometimes the mind needs to be engaged. Documentaries are perfect for that, and Netflix is a great place to go for diving down the proverbial rabbit hole and coming out a well-informed viewer of whatever subject they just watched. For those looking to do that sometime in the near future, check out some of the best documentaries streaming right now below. Let's start with the best documentaries on Netflix, i.e. you won't find them anywhere else.
Jim & Andy: The Great Beyond
There are plenty of documentaries on various topics worth checking out, but we'd be remiss not to give a nod to one of the better movie documentaries out there at the moment. Jim & Andy: The Great Beyond is a documentary in which Jim Carrey gives interviews of his making of Man On The Moon 20 years later. It's paired with never-before-seen footage of Carrey on the set, completely in character as Andy Kaufman.
The documentary is a fantastic examination of two different comedians and a fascinating show of the pain and sacrifice that can go into a theatrical performance. Perhaps the most amazing thing is how a documentary about two funny men gets so deep and introspective. I guess that's kind of the point of the documentary genre, so mission accomplished. Stream Jim & Andy: The Great Beyond on Netflix.
Fyre: The Greatest Party That Never Happened
We're not the first people to tell you to watch Fyre: The Greatest Party That Never Happened, and we certainly won't be the last. The documentary goes from one crazy story to the next, with several high-profile figures appearing in and out of various scenes all throughout. It all culminates to the disaster that made several headlines throughout 2018, and how people were affected by its failure.
The best part about the whole thing is that knowing what happened only enhances the tale. Everything else is just icing on the cake, and stories like the promoter prepared to perform fellatio to get water into the country is just one example of how decorative this cake can get. Those who think the stories can't get any crazier than that just need to strap in for this one and check back after the viewing. Stream Fyre: The Greatest Party That Never Happened on Netflix.
ReMastered: Tricky Dick And The Man In Black
Netflix's ReMastered documentaries highlight the music world and interesting stories surrounding musicians throughout the years. One of the best the collection has to offer is Tricky Dick And The Man In Black, which chronicles Johnny Cash's invitation to the White House by Richard Nixon. The President is hoping the grassroots singer will strengthen the support of his base and gain him additional support, but what's in it for Cash?
That's what the documentary covers, as Johnny Cash undergoes some personal reflection as the days tick down. As a true blue American, will he respect the honor of playing at the White House or will he use his platform to talk about the issues he thinks are relevant? Folks can probably guess which route he goes, but that doesn't make the story any less riveting. Stream ReMastered: Tricky Dick And The Man In Black on Netflix.
13th
Ana DuVernay partnered with Netflix to shed some light on America's incarceration problem. As the beginning of the film states, America is home to 5% of the world's population, but 25% of the world's prison population. As the title implies, DuVernay argues the current prison problem is, in part, tied to the 13th Amendment, and has created a widespread issue in American society. It's heavy stuff for sure, and definitely a topic that doesn't end when the credits roll.
13th received strong critical acclaim, Emmys and an Oscar nomination for its presentation of a subject others might have balked at. The fact that it won a few Emmys and had a shot at an Oscar should be proof it's one worth checking out, and one of Netflix's best original documentaries to date. Stream 13th on Netflix.
The Social Dilemma
The Social Dilemma highlights social media and all that we as a society have given up in order to integrate it into society. We hear about privacy issues and the other dangers associated with being on social media, but this documentary gets some added weight with commentary from those within the tech industry.
If you're hopelessly addicted to social media, I'm not sure if this documentary will help or scare you. In either case, I do think it's worth a watch for everyone just so that they can know what we've all gotten into with our social media accounts, and what we can do to potentially protect ourselves better in the future. Stream The Social Dilemma on Netflix.
My Octopus Teacher
A filmmaker that's seemingly lost his way heads to South Africa and meets an octopus in a kelp forest. Through this unique dynamic, the filmmaker learns about the world from his octopus friend. The two become friends, and over the course of their relationship, learn about each other and the world.
This documentary won an Oscar, and while I'm not sure everyone decides what documentary they see based on that, there's no denying it's a solid metric for streaming quality documentaries. Plus I think this movie scratches the itch of anyone looking for a visually spectacular wildlife documentary with a story that goes much deeper than the typical Planet Earth-type documentary. Stream My Octopus Teacher on Netflix.
Gaga: Five Foot Two
Whether you're a diehard fan of the singer/actor or looking to learn a bit about her, now's a good time to watch Lady Gaga's Netflix documentary. Gaga: Five Foot Two follows the singer along the making of her album Joanne and ends with her iconic halftime show performance during Super Bowl LI. It's also a look behind the struggles of touring, life on the road, and how much one sacrifices for the amount of fame she's celebrated.
Those who watch will even notice the doc features Gaga discussing talks she had with Bradley Cooper, and a movie they're planning that later became A Star Is Born. This is perfect for those who appreciated her work in the movie and want to see more of her as the artist removed from the various Hollywood performances and shock art over the years. The whole thing skews positive, but it's not like Gaga's image was suffering prior to its release. Stream Gaga: Five Foot Two on Netflix.
Now that we've gone over the Netflix-exclusive documentaries, let's look at the ones that didn't start out on the streaming platform, but can easily be accessed there.
Abducted In Plain Sight
Abducted In Plain Sight has gotten a lot of buzz, as parents continue to fear for their children's safety in an ever-expanding world. This story is quite unlike anything folks may expect, however, as the man responsible for one family's misery is someone they loved deeply and all considered a close friend. If you can't trust those closest to you, who can you trust?
That's what Abducted In Plain Sight covers, as it travels back through various encounters that the family should've seen as red flags at the time. It's chilling and from an era that shows that while the internet presents a fresh set of problems for today's kids, danger can still exist very close to home. Stream Abducted In Plain Sight on Netflix.
Ronnie Coleman: The King
Ronnie Coleman was one of the most prolific bodybuilders in the world throughout the '90s and 2000s, but life is much different in Ronnie Coleman: The King. This biographical documentary highlights Coleman's astonishing career as a bodybuilder, as well as the tremendous toll it took on his body long-term.
This documentary can be hard to watch, especially when we see Ronnie Coleman in the present attempting heavy workouts despite the level of damage his Mr. Olympia runs took on his body. Ultimately though, the documentary is a great show of an athlete's competitive drive, and what they're willing to sacrifice in order to become the best at what they do. Stream Ronnie Coleman: The King on Netflix.
White Boy
In the 1980s those around the world may have heard about a 14-year-old known as White Boy Rick. This kid made headlines as one of America's youngest drug lords, but in what may be the lesser-known part of the story, also the youngest known FBI informant.
You may have seen the film already, but the documentary White Boy will lay out all the relevant facts to this truly bizarre case. Definitely worth a watch for those who are into some of the weirder true-crime stories out there, as even after watching, this one seems a little hard to believe. Stream White Boy on Netflix.
Studio 54
It's not often that old nightclubs get movies and documentaries made about them, but when they do, it's Studio 54. This documentary looks at it from the perspective of co-owner Ian Schrager, and offers a different perspective on one of the most famous nightclubs of all time.
After watching the documentary, it isn't hard to see why this place is still talked about to this day. It's one of those unique places that came around at the right place and right time, and nothing like it will ever happen again. If it does, let's hope we get an invite! Stream Studio 54 on Netflix.
What The Health
We put a lot of things in our bodies, and for some of us, perhaps more than we're even aware of. What The Health evaluates the link between the modern diet and disease, and additionally, the tons of money at stake and the industries looking to protect their interests potentially at the cost of other's health.
We hear all the time that things we use in our everyday lives are unhealthy, but do we ever really dig into that until it's too late? This documentary may alert viewers to some things they hadn't known, and maybe make them think twice about what they eat or take. Stream What The Health on Netflix.
Documentary lovers with suggestions or opinions to add on the above picks feel free to share their thoughts in the comments below. For more on streaming and what to watch, be sure to check out our Best movies on Netflix guide.
Your Daily Blend of Entertainment News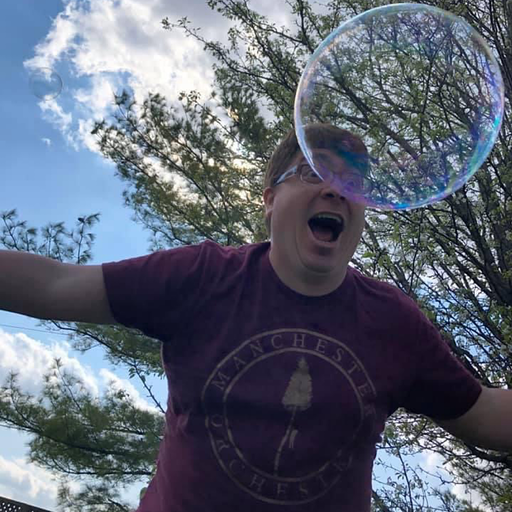 Mick contains multitudes and balances his time reporting on big happenings in the world of Star Trek, the WWE, reality television, and other sci-fi shows.