The Best Movies On Netflix Right Now - September 2022
Netflix has the movies. So many movies...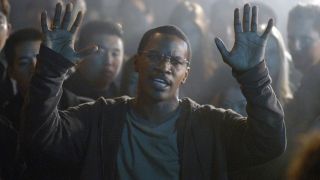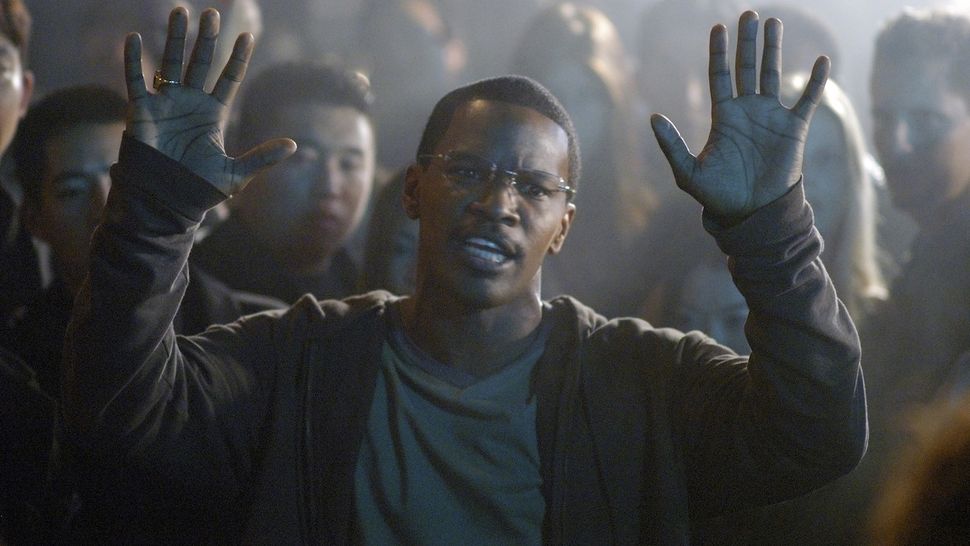 (Image credit: Dreamworks)
We get it, there are a lot of good movies on Netflix; so much so that deciding on just one is no easy task and we end up spending an hour going through our queues and every random genre in the streaming giant's massive library. To make the most out of our streaming time and maximize our movie-watching time and prevent ourselves from getting caught in the infinite abyss, we've put together a list of the best movies on Netflix, with a little something for everyone.
But you may want to get on these movies sooner rather than later before they end up on the list of titles leaving Netflix. Let's take a look at some of the best movies to watch for anyone with a Netflix subscription as of September 2022.
A Clockwork Orange (1971)
In Stanley Kubrick's A Clockwork Orange, Alex DeLarge (Malcolm McDowell) is the leader of a degenerate pack of "droogs" in a near-future London until he commits a murder and is sent to prison. While in prison, Alex undergoes an experimental aversion therapy aimed at removing his depraved behavior and violent tendencies.
Stream A Clockwork Orange on Netflix. (opens in new tab)
Scarface (1983)
One of the few remakes better than the original, Brian De Palma's 1983 crime epic (which was written by Oliver Stone) follows Cuban refugee Tony Montana (Al Pacino) as he goes from a petty criminal looking to make a better life in Miami, Florida, to one of the biggest drug kingpins in the country. Inspired by a blimp with a sign reading "The World Is Yours," the ruthless criminal makes his dreams come true and more.
Stream Scarface on Netflix. (opens in new tab)
If Beale Street Could Talk (2018)
Barry Jenkins' 2018 Academy Award-winning (though it should have been nominated for more) drama If Beale Street Could Talk centers on the longtime relationship shared by Clementine "Tish" Rivers (KiKi Layne) and Alonzo "Fonny" Hunt (Stephan James), which is put to the test when Fonny is accused of a crime he did not commit.
Stream If Beale Street Could Talk on Netflix. (opens in new tab)
The Italian Job (2003)
After their former partner-in-crime turns against them and takes all the loot following a successful gold heist, a band of criminals played by Mark Wahlberg, Charlize Theron, Jason Statham, and others draw up an extraordinary plan to get revenge while also getting rich in F. Gary Gray's 2003 remake of The Italian Job.
Steam The Italian Job on Netflix. (opens in new tab)
Collateral (2004)
When Los Angeles cabbie Max (Jamie Foxx) picks up the silver-haired Vincent (Tom Cruise), he has no idea what the long night has in store for him. Over the course of Michael Mann's 2004 crime thriller Collateral, the timid cab driver faces off with evil, both in and out of his car.
Stream Collateral on Netflix. (opens in new tab)
American Beauty (1999)
Bored with his work, family, and suburban lifestyle, Lester Burnham (Kevin Spacey) begins to fantasize about a life of excitement and new meaning in Sam Mendes Oscar-winning 1999 drama American Beauty. But while the mild-mannered executive has seemed to have been reinvigorated, his family and neighbors begin to experience personal crises of their own.
Stream American Beauty on Netflix. (opens in new tab)
The Notebook (2004)
Despite being separated by their parents, World War II, and the class structure of their seaside South Carolina town, Noah Calhoun (Ryan Gosling) and Allison Hamilton (Rachel McAdams) attempt to find a way to make their love work. Based on Nicholas Sparks' novel of the same name, Nick Cassavetes' 2004 drama The Notebook tells an epic and incredibly emotional story of love and triumph.
Stream The Notebook on Netflix. (opens in new tab)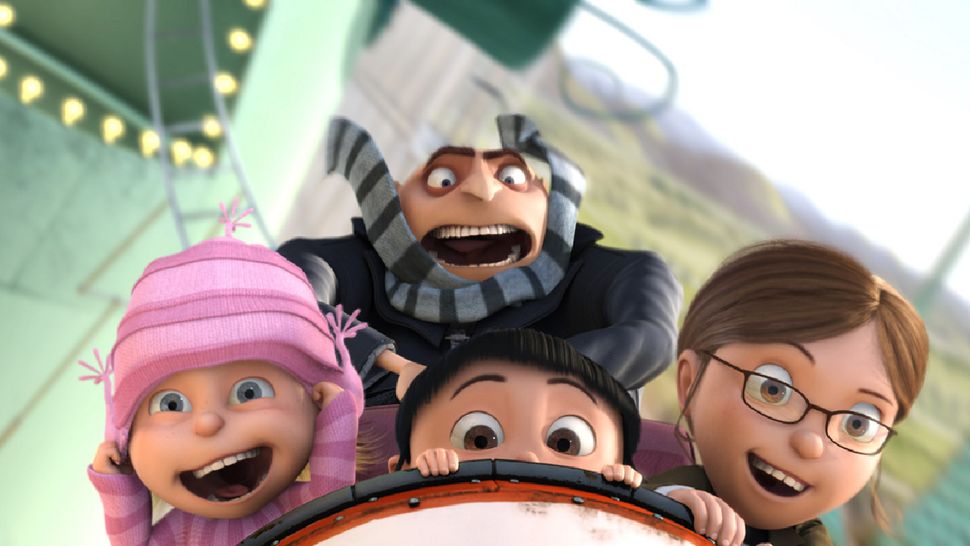 Despicable Me (2010)
More than a decade before the studio's 2021 animated musical comedy Sing 2 became a permanent fixture of the Netflix Top 10, Illumination arrived on the scene with the 2010 megahit Despicable Me. In the franchise starter, Gru (Steve Carell) learns to balance his supervillain ways with parenthood as he becomes the guardian of three young children (as well as all his adorable and devious minions)
Stream Despicable Me on Netflix. (opens in new tab)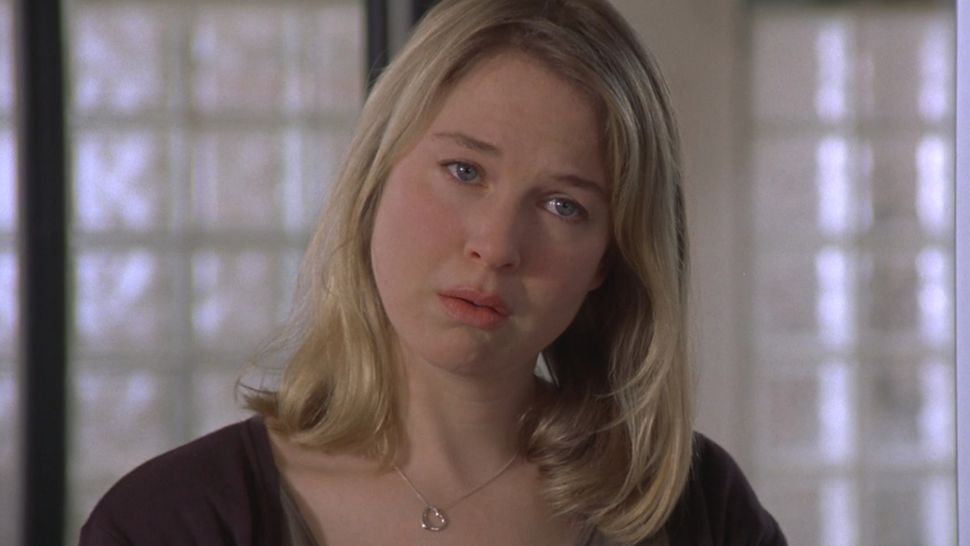 Bridget Jones's Diary (2001)
After hearing Mark Darcy (Colin Firth) describe her as an "incontinent spinster" at a Christmas party, Bridget Jones (Renée Zellweger) decides to turn her life around, quit drinking, stop smoking, and start keeping a journal to keep track of her progress in Bridget Jones's Diary, a 2001 adaptation of Helen Fielding's reimagining of Jane Austen's Pride and Prejudice.
Stream Bridget Jones's Diary on Netflix. (opens in new tab)
Sam Raimi's Spider-Man Trilogy (2002 - 2007)
Peter Parker (Tobey Maguire) goes from an intelligent albeit socially awkward high school student to New York's premier crimefighter after being bitten by a radioactive spider in Sam Raimi's Spider-Man. Throughout the trilogy, which almost had a fourth entry, the iconic comic book character goes through a series of battles, both as Spider-Man and Peter Parker.
Stream Spider-Man on Netflix. (opens in new tab)
Stream Spider-Man 2 on Netflix. (opens in new tab)
Stream Spider-Man 3 on Netflix. (opens in new tab)
Ferris Bueller's Day Off (1986)
High school student Ferris Bueller (Matthew Broderick) decides to take the most epic "senior skip day" imaginable when he, his best friend (Alan Ruck) and girlfriend (Mia Sara) play hooky and take in the sights and sounds of Chicago. Not only is Ferris Bueller's Day Off one of John Hughes' best movies, it's also a quintessential Chicago movie.
Stream Ferris Bueller's Day Off on Netflix. (opens in new tab)
Men In Black (1997)
MIB newcomer Agent J (Will Smith in one of his best roles) and veteran Agent K (Tommy Lee Jones) team up in an attempt to stop a giant alien insect known as the Bug who has taken over the body of a farmer (Vincent D'Onofrio) before he can kill two aliens from opposing galaxies to kickstart an intergalactic war in the 1997 sci-fi action comedy Men in Black.
Stream Men In Black on Netflix. (opens in new tab)
Legends Of The Fall (1994)
Told over the course of multiple decades in the early 20th Century, Legends of the Fall centers on the Ludlow family as they make a place for themselves in the Montana wilderness. Though initially isolated from the world, the family cannot escape World War I, where the lives of three brothers — Tristan (Brad Pitt), Alfred (Aidan Quinn), and Samuel (Henry Thomas) — are forever changed.
Stream Legends of the Fall on Netflix. (opens in new tab)
Woman In Gold (2015)
Decades after leaving her home in Vienna to escape the Nazis, Maria Altmann (Helen Mirren) makes a tireless crusade to take back what was stolen from her family during World War II. With the help of a young lawyer named Randy Schoenberg (Ryan Reynolds), Maria goes to battle with the Austrian government to take back a painting and other family heirlooms she believes rightfully belong to her.
Stream Woman In Gold on Netflix. (opens in new tab)
The Town (2010)
Hardened Boston bank robber Doug MacRay (Ben Affleck) finds himself torn after falling in love with Claire Keesey (Rebecca Hall) after he and his crew take her hostage during a heist. But even though Doug experiences a change of heart in The Town, the same can't be said about his best friend James Coughlin (Jeremy Renner) or the FBI agent (Jon Hamm) hot on his trail.
Stream The Town on Netflix. (opens in new tab)
Boogie Nights (1997)
Told through the eyes of Dirk Diggler (Mark Wahlberg) and other prominent figures in the adult film industry, Paul Thomas Anderson's 1997 drama Boogie Nights explores the seedier sides of Los Angeles as well as how a life fame, fortune, and excess can leave no one unscathed.
Stream Boogie Nights on Netflix. (opens in new tab)
Catch Me If You Can (2002)
Talented, charismatic, and wise beyond his years, Frank Abagnale Jr. (Leonardo DiCaprio) travels the world one con at a time. But it all comes crashing down in Steven Spielberg's Catch Me If You Can when FBI agent Carl Hanratty (Tom Hanks) catches onto the young swindler's game and makes it his mission to nab him once and for all.
Stream Catch Me If You Can on Netflix. (opens in new tab)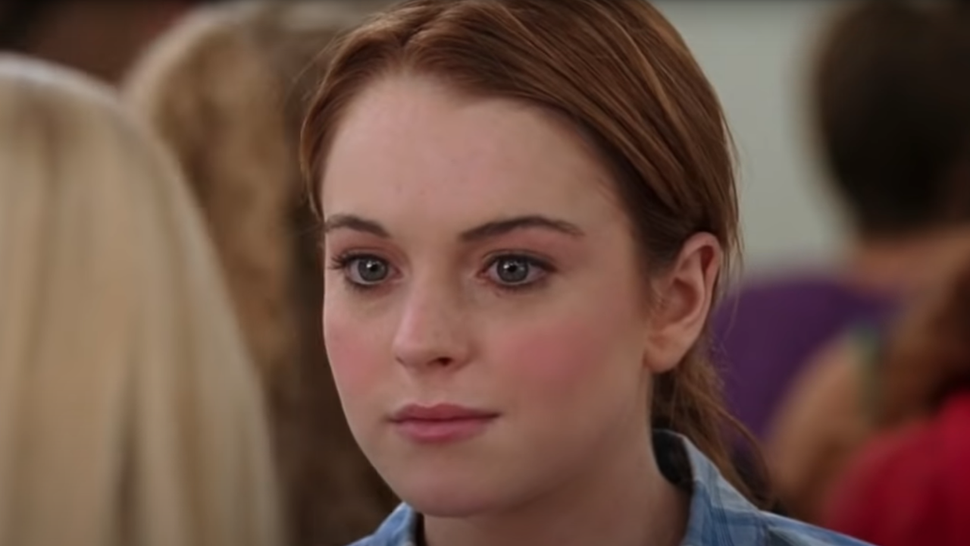 Mean Girls (2004)
After moving from Africa to the suburbs of Chicago, teenager Cady Heron (Lindsay Lohan) is given a crash-course on the power dynamics at North Shore High School when she is welcomed into the vicious group of popular girls called the "Plastics" in Mean Girls. But when she finds herself in a power struggle with the group's leader Regina George (Rachel McAdams), Cady learns of the devastating effects of popularity.
Stream Mean Girls on Netflix. (opens in new tab)
Seven (1995)
When a violent and methodical serial killer begins claiming victims in ways that represent the seven deadly sins, rookie detective David Mills (Brad Pitt) and soon-to-be-retired William Somerset (Morgan Freeman) find themselves in a race against time to prevent the plan from coming to fruition in Seven.
Stream Seven on Netflix. (opens in new tab)
The Pursuit Of Happyness (2006)
Based on the true story of Chris Gardner, the 2006 uplifting drama The Pursuit of Happyness follows Will Smith's interpretation of the inspirational figure as he tries to make a better life for himself and his young son, played by Jaden Smith. Despite all the hardships and obstacles, the father-son duo never lose hope for a better tomorrow.
Stream The Pursuit of Happyness on Netflix. (opens in new tab)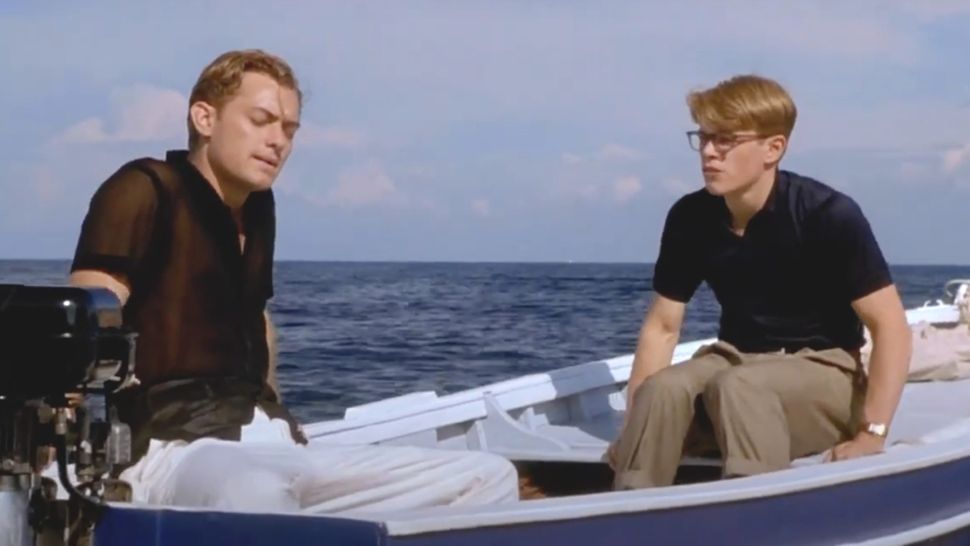 The Talented Mr. Ripley (1999)
After being sent to Europe to find Dickie Greenleaf (Jude Law) by the rich playboy's father, young con artist Tom Ripley (Matt Damon) decides to take a different course. The Talented Mr. Ripley shows just how far a sociopath will go to get what he wants in life, even if it means hurting everyone in his path.
Stream The Talented Mr. Ripley on Netflix. (opens in new tab)
Snatch (2000)
When boxing promoter Turkish (Jason Statham) convinces London gangster Brick Top Pulford (Alan Ford) to take a bet on a relatively unknown but successful bare-knuckle boxer named Mickey O'Neil (Brad Pitt), he has no idea what kind of trouble he's getting himself into in Guy Ritchie's Snatch.
Stream Snatch on Netflix. (opens in new tab)
Léon: The Professional (1994)
When her family is murdered by the unhinged DEA agent Norman Stansfield (Gary Oldman), 12-year-old Mathilda is forced to take shelter with the mysterious contract killer named Léon (Jean Reno), who lives down the hall from her apartment. But the young girl is in luck, as the professional killer teaches her the ways of the gun.
Stream Léon the Professional on Netflix. (opens in new tab)
Steel Magnolias (1989)
Six Louisiana women with an unbreakable bond stick with each other through the highest of highs and lowest of lows as they experience all that life throws their way. But when one of their daughters encounters a major health crisis, their friendship is put to the ultimate test in Steel Magnolias.
Stream Steel Magnolias on Netflix. (opens in new tab)
The Amazing Spider-Man (2012)
Peter Parker (Andrew Garfield) is transformed from a normal high school student to a superhero after being bitten by a radioactive spider, and not a moment too soon because a crazed monster known as The Lizard is on the loose with a diabolical plan in The Amazing Spider-Man.
Stream The Amazing Spider-Man on Netflix. (opens in new tab)
42 (2013)
Jackie Robinson (Chadwick Boseman) changes the face of baseball, professional sports, and America as a whole when he breaks the color barrier after being drafted by the Brooklyn Dodgers. Facing resistance and prejudice from opposing teams, their fans, and his own teammates, Robinson rises to the occasion and becomes one of the most prolific names in all of sports in one of the best baseball movies of all time, 42.
Stream 42 on Netflix. (opens in new tab)
Dirty Harry (1971)
After it is discovered that Harry Callahan (Clint Eastwood) violated the civil rights of a sadistic killer, the perp is taken out of custody and back onto the streets of San Francisco. With his newfound freedom, the killer known as "Scorpio" (Andy Robinson) toys with the officer once again by hijacking a school bus to kick off one final showdown in Dirty Harry.
Stream Dirty Harry on Netflix. (opens in new tab)
When Harry Met Sally... (1989)
After spending what could best be described as the worst cross-country car ride of all time, Sally Albright (Meg Ryan) and Harry Burns (Billy Crystal) want nothing to do with one another. But as the years go by and they continue to run into one another, they build a close bond based on the concept that men and women can be friends without sex being involved. But that is put to the test time and time again in the all-time great romantic comedy When Harry Met Sally…
Stream When Harry Met Sally… on Netflix. (opens in new tab)
The Power Of The Dog (2021)
Phil Burbank (Benedict Cumberbatch), a closed-off and abrasive rancher in 1920s Montana, becomes even more cruel when his brother, George (Jesse Plemons) brings home a new wife (Kirsten Dunst) and her son (Kodi Smit-McPhee) in Jane Campion's Academy Award-winning drama The Power of the Dog.
Stream The Power Of The Dog on Netflix. (opens in new tab)
Bonnie And Clyde (1967)
Part romance and part crime epic, Arthur Penn's Bonnie and Clyde sees Warren Beatty and Faye Dunaway portray the legendary couple in a recreation of their notorious crime spree throughout Great Depression era America.
Stream Bonnie and Clyde on Netflix. (opens in new tab)
Full Metal Jacket (1987)
After making it through several weeks of hell in basic training, Private James "Joker" Davis (Matthew Modine) is thrown into the heat of battle in the Vietnam War. Stanley Kubrick's Full Metal Jacket shows what war, trauma, and an abusive hard-as-nails drill instructor can do to someone's deteriorating mental state.
Stream Full Metal Jacket on Netflix. (opens in new tab)
The Gift (2015)
The lives of married couple Simon (Jason Bateman) and Robyn (Rebecca Hall) are disrupted when Gordo (Joel Edgerton), an old high school friend, shows up at their door with a series of odd gifts and sheds light on the two men's dark past.
Stream The Gift on Netflix. (opens in new tab)
Big Fish (2003)
After spending years hearing what he believes are nothing more than tall tales about his father's life, Will Bloom (Billy Crudup) begins digging into Edward Bloom's (Albert Finney) past and uncovers the strange truths behind all those fantastical stories in Tim Burton's Big Fish.
Stream Big Fish on Netflix. (opens in new tab)
Hell Or High Water (2016)
Brothers Toby (Chris Pine) and Tanner Howard (Ben Foster), on the eve of losing their family's land in rural Texas, come up with a quick yet incredibly jealous way of averting foreclosure: robbing banks. But crime is never as easy as it seems, especially David Mackenzie's neo-western drama Hell or High Water.
Stream Hell or High Water on Netflix. (opens in new tab)
The Harder They Fall (2021)
When the man who murdered his parents is released from prison, Nat Love (Jonathan Majors) seeks vengeance for the pain and misery Rufus Black (Idris Elba) brought to his life 20 years earlier. Jeymes Samuel's revisionist history western film The Harder they Fall takes some of the Old West's most iconic figures and puts them up against one another in an epic showdown.
Stream The Harder They Fall on Netflix. (opens in new tab)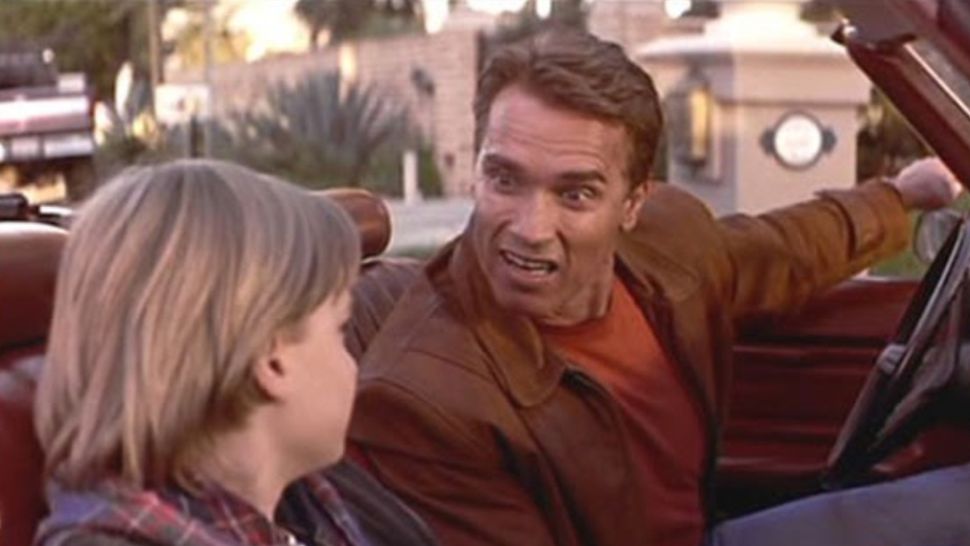 Last Action Hero (1993)
Upon receiving a special ticket to the latest Jack Slater (Arnold Schwarzenegger) action flick, Danny Madigan (Austin O'Brien) is thrown into the movie with all its explosions, one-liners, and over-the-top villains. But the spectacle becomes all the more real in Last Action Hero, when the villainous Benedict (Charles Dance) steals the ticket and brings the action to Danny's world.
Stream Last Action Hero on Netflix. (opens in new tab)
The Mitchells Vs. The Machines (2021)
The 2021 Netflix original The Mitchells vs. the Machines follows Katie Mitchell (Abbi Jacobson) and the rest of her dysfunctional family as they embark upon a cross-country road trip that will forever change their lives. Partway through their journey, the family finds themselves in the middle of a global takeover being carried out by a rogue artificial intelligence with an army of robots at its disposal.
Stream The Mitchells vs. the Machines on Netflix. (opens in new tab)
Mank (2020)
David Fincher's Mank (which was written by his late father in the 1990s) serves a flashy history lesson of 1930s Hollywood (and society as a whole) as experienced by alcoholic and sometimes unlikeable screenwriter Herman J. Mankiewicz (Gary Oldman) as he writes Orson Welles' crowning achievement Citizen Kane and deals with the fallout from the people on which his characters were based. This black-and-white affair is classic Fincher but with a "Golden Age of Hollywood" feel to it.
Stream Mank on Netflix. (opens in new tab)
Ma Rainey's Black Bottom (2020)
It is hard to say who is the protagonist and who's the antagonist in Ma Rainey's Black Bottom, but that doesn't matter to the two leads (played by Viola Davis and Chadwick Boseman) as their performances go above and beyond in this 2020 adaptation of a stage play about a high-tempered and heated recording session in 1920s Chicago. The biggest tragedy of this film is the fact that Boseman tragically passed away before he became aware of the universal acclaim his portrayal of Levee Green would receive upon its release.
Stream Ma Rainey's Black Bottom on Netflix. (opens in new tab)
Roma (2018)
Alfonso Cuarón's 2018 black-and-white drama Roma follows the lives of domestic workers and the families whose lives they tend to set in 1970s Mexico City. Nominated for 10 Academy Awards (winning three) following its release, Roma is a touching and daunting feat in filmmaking, and helped further cement Cuarón's place in movie history.
Stream Roma on Netflix. (opens in new tab)
This is just a small portion of the best movies on Netflix, as there are literally thousands of decorated films from all corners of the earth. If you want to see all of the good movies on Netflix that are set to come out this year, check out CinemaBlend's 2022 Netflix Movies guide.