The 16 Best Basketball Movies To Binge During March Madness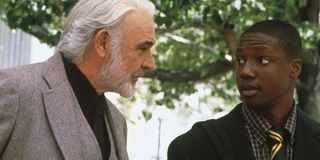 March Madness. It's a time where champions are made, underdogs overcome giants, and everyone complains about the seeding of teams and how some organizations get an easier route than others. It's something I found myself griping over during Selection Sunday, which led to self-analysis on how I would seed teams if I had a say.
It didn't take long for me to realize I don't know nearly enough about college basketball to pull that off. I do know movies, however, and so I concocted a solid system of averaging critic and audience reviews of some of the best basketball films out there to make a definitive ranked list for 16 classic films. The list, no doubt, will be controversial, but it wouldn't be March Madness if there wasn't snubs and seedings that don't feel justified.
With that said, take a look at our list ranked from 16-1, and feel free to pair these films up against each other to see who you'd have come out on top as the definitive winner. As a note basketball documentaries were excluded, mainly because there's just way too many 30 for 30 specials that it would almost warrant an entire full bracket of its own. Without further ado, let's jump in bay-bee.
16th Seed: Semi-Pro
This is a ranking that I'm positive few will dispute. Semi-Pro isn't even the best Will Ferrell movie, let alone the best basketball film the industry has to offer. Still, it is notable, and while it has little to no chance of overtaking the 1 seed in most people's eyes, it's fun for what it is.
15th Seed: The 6th Man
Marlon Wayans and Kadeem Hardison's sports comedy may not be the most memorable of basketball films, but we'd be remiss to leave off a film which features a college team that makes the NCAA Division 1 finals with the help of the ghost of a former player. It's fairly predictable but good for a few laughs, and its inclusion of actual college team names helps its cause. Could this Cinderella story pull an upset in the first round? (Probably not.)
14th Seed: Blue Chips
When it comes to basketball cameos, few can stand against Blue Chips. The film is littered with NCAA legends like Bob Knight, Dick Vitale, and Rick Pitino, and features NBA stars like Larry Bird and Shaquille O'Neal. The film features a coach getting suspended for admitting to a booster paying players to play for them. It's a nice premise, even if Nick Nolte's character gets a harsher punishment than real college coaches who have been caught.
13th Seed: Teen Wolf
Fanbases can fall into darkness when a star player goes down during the NCAA tournament, but all hope is not lost. Sure the Beavers wouldn't have had a chance to make it to the championship had the Wolf not carried them there, but once Scott (Michael J. Fox) vowed not to bring him out, they banded together and rose to greatness. Granted, it was unrealistic by the team's ability level, but less so for an average college team.
12th Seed: Space Jam
Michael Jordan is the G.O.A.T. of professional basketball, but when it comes to movies, he's only a 12 seed. The movie got less-than-glowing reviews from critics but strong audience approval ensured this Looney Toons movie has remained relevant over the years. While its overall basketball influence hasn't been confirmed, it wouldn't be surprising to learn some NBA teams have taken a note from the Monstars playbook in assembling All-Star lineups.
11th Seed: Like Mike
Ironically, the movie more loosely associated with Michael Jordan outranked Space Jam. Bow Wow's Like Mike is a great watch, not just for the solid story for all ages, but also because of the surprising amount of basketball talent this movie pulled. Vince Carter, Allen Iverson, Gary Payton, Dirk Nowitzki, and a whole lot of other superstars from a bygone era all show up. It's hard to believe two of those guys are still playing!
10th Seed: Uncle Drew
Who would've thought a series of Pepsi commercials would lead to a feature film? Whether anyone saw it coming or not, Uncle Drew was a thing that happened with NBA superstar Kyrie Irving teaming up with former NBA legends for a truly unique and underrated comedy. For those that haven't seen it and want to criticize this placement, give the movie a chance first.
9th Seed: The Basketball Diaries
Not even a basketball-themed list can keep all-star actor Leonardo DiCaprio away! This, of course, is young Leo in an emotional film that, in truth, really spins away from basketball the longer one watches. This one is a classic, for reasons beyond the fact there was some actual beef between Mark Wahlberg and Leo prior to filming.
8th Seed: Above The Rim
If soundtracks counted towards seeding, Above The Rim would be in the top 2, easily. It still has nothing to be ashamed of in this 8 seed, as everyone knows the middle seeds can often be the most surprising during tourney time. This film definitely drives the narrative that basketball is more than a game to some, even if it does take that to a bit of an extreme at the end.
7th Seed: Glory Road
It's the film based on a true story that fundamentally changed college basketball forever. Don Haskins and the Texas Western Miners win over Kentucky was, and still is, a defining moment in the history of the NCAA Men's Division I tournament. Glory Road is a fine film to re-live that story, and gets all the bullet points right even if some details were left on the cutting room floor.
6th Seed: White Men Can't Jump
Anyone who's played street ball can't deny thinking of this movie at least once while playing. Whether it's the iconic line being uttered on the court, or the hope that the random guy you picked up to roll with you is secretly awesome so you can form a lasting friendship and pay off your debt to mobsters. If there's been a better cinematic basketball duo than Billy and Sidney, I'm not sure who they are.
5th Seed: Coach Carter
High school coaches and anger: Name a better combo. Coach Carter is the best embodiment of that coach you had way back in the day who was either a great positive role model in your life or that dude who took athletics way too seriously. Your viewpoint will largely depend on how skilled of a basketball player you were.
4th Seed: Finding Forrester
Gus Van Sant's story about a young man who befriends a reclusive writer is a fantastic movie, even if it isn't the most basketball driven feature on this list. In fact, some could argue Finding Forrester deserves a lower ranking due to Jamal's decision at the end of the film, but obviously, I wouldn't make that argument.
3rd Seed: He Got Game
Spike Lee's He Got Game is a fantastic basketball film, not just because of its deep story, but also because it pulls a Hollywood performance out of a professional basketball player. Ray Allen's turn in this movie is superb, and blows all other acting jobs by NBA pros out of the water. Plus, the Public Enemy song that was written for it is pretty amazing.
2nd Seed: Hoosiers
Coming in at number 2 is Hoosiers, which I'm sure is a call that's nothing short of blasphemy. Hoosiers tells a story of insurmountable odds being overcome by teamwork and fundamentals! It was your father's favorite basketball film, and dammit, it's still your favorite basketball film. I get it, I really do, but it's time for a change of the guard, and it's high time to acknowledge another movie deprived of the top spot for so long.
1st Seed: Love & Basketball
Yes, the top seed goes to Love & Basketball according to the algorithm, and I think it makes sense. The movie does about the best any movie has done at exploring the game from a player's perspective, rather than that of a coach or outsider. Sure it's a love story, but it also is a unique take on a sport some may not fully understand without seeing, which may be why it sits at number one.
We've set the rankings, and if you're feeling frisky and wanting to put these films head to head, we've created a bracket in which each film would match up based on ranking. Make your picks, and of course, feel free to lambast ranking choices in the comments and lament the snubs that didn't make the list. For more on great basketball movies, check out which films the cast of Uncle Drew love the most.
Your Daily Blend of Entertainment News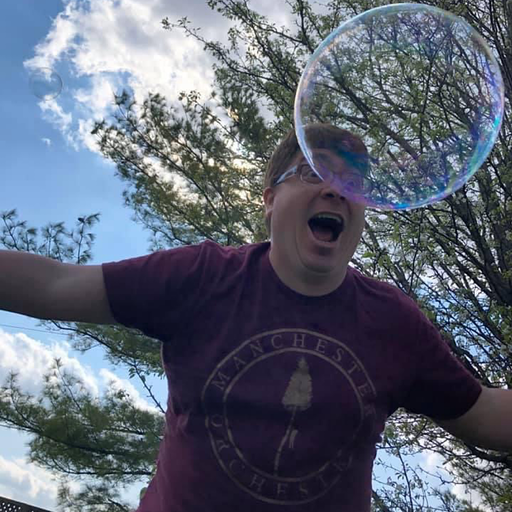 Mick contains multitudes and balances his time reporting on big happenings in the world of Star Trek, the WWE, reality television, and other sci-fi shows.