The 15 Best Will Ferrell Characters, Ranked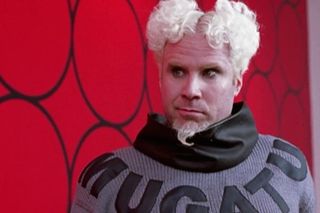 It's rare when a Saturday Night Live cast member can make a successful jump from weekly sketch comedy to feature film comedy. Will Ferrell did so, and in an uber-successful way. With tons of notable appearances spanning from the late 90's to today, Ferrell has had as many successes as a leading man as he has with cameos that steal the show.
Whether Get Hard will be added to the comedian's list of memorable films will be determined after its release. To prepare us for the much-hyped team-up with Kevin Hart, we've revisited Ferrell's resume and selected our 15 favorite showstoppers. There are some deep cuts, as well as some no brainers, with some surprises included along the way for flavor. So pour a glass of Scotch, ready your packs of Big Red, and whatever you do… DON'T touch the drum set.
15. Big Earl, Starsky and Hutch
Cameos are harder than they look, especially those of the comedic variety. Yet time and time again, Will Ferrell has made supporting and cameo roles the best part of films that people can't forget about after they've left the theater. Starsky And Hutch's Big Earl is a perfect example of a film that was forgotten in wholesale, but still holds a dear place in our minds. Right next to that part we don't talk about involving what dragons can or cannot do. Both creepy and hysterical, Ferrell makes the best of a meh situation.
14. Lord Business, The Lego Movie
The LEGO Movie was a huge smash hit, and part of that smash was due to the fact that Phil Lord and Chris Miller finally got to work with the equally funny Will Ferrell. The role of Lord Business is a classic Ferrell character, as he gets to play both slimy politician and world-domination-crazed villain. A LEGO figurine seems like the perfect vessel for Ferrell's performance (which was fully realized in the third act twist), and it kinda makes us hope that Lord Business can come back for the next LEGO Movie.
13. Jackie Moon, Semi Pro
Will Ferrell has an unusual number of sports-themed comedies on his resume, from the soccer antics of Kicking and Screaming to the ice-skating idiocy on display in Blades of Glory. Perhaps in an effort to get every sport represented, Ferrell selected the unusual basketball premise Semi-Pro, and brought this hilariously dated, ridiculously self-confident character to life on screen. Like many of Ferrell's characters, Jackie has to fall from a pedestal -- and get his massive ego deflated -- before he can rise from the ashes like a comedic phoenix. The head band and over-the-top afro are just sweet touches on this better-than-expected comedy.
12. Allen Gamble / Gator, The Other Guys
A lot of Will Ferrell's early schtick on SNL involved mild-mannered men with a bit of a dark side beneath their calmer demeanor. Anyone who's a fan of the "Get Off The Shed" bit that Ferrell used to do obviously was in their glory when Allen Gamble, mild mannered accountant for the NYPD, reveals that in his past he was a ruthless pimp by the name of Gator. The cherry on the top of the sundae comes when Allen's former life comes back as he snaps in response to his wife's pregnancy announcement, "Gator's bitches better be using Jimmy's."
11. Chazz Reinhold, Wedding Crashers
In the long line of Ferrell-centric cameos, none was more surprising and more welcome than that of Chazz Reinhold. The alpha wedding crasher turned funeral crasher himself, Reinhold's swaggering bachelor meets mama's boy is pure Ferrell gold. Knowing he's surprised the audience with his appearance, Ferrell is off and running with his opening line of, "What the fuck are you doing here?" and he made life a living hell for any mother who makes a particularly good meatloaf.
10. Cam Brady, The Campaign
One of the most underrated Ferrell performances, at least in the opinion of this author, is that of Cam Brady from the equally underrated film, The Campaign. Brady is a congressman who isn't afraid to play dirty, especially when he turns a sex tape with the opponent's wife into a campaign ad. Yet aside from the dick moves he pulls on the campaign trail, you can see just how lost Cam Brady really is in life. You can laugh at him one moment, and pity him the next, but either way it's some prime Ferrell comedy.
9. Franz Liebkind, The Producers
Not many may equate the name Will Ferrell with the word "singer," but anyone who's seen Step Brothers and especially The Producers knows that Will can belt a pretty good tune. In the case of the latter, Ferrell's performance as Franz Liebkind matches the gleeful insanity of Kenneth Mars' original 1969 variant. If "Der Guten Tag Hop Clop" doesn't roll you in the aisles, or the office confrontation doesn't make you at least chuckle, then what are you doing reading this list?
8. Mustafa, Austin Powers
One of the first movie credits on Ferrell's resume is also one of his best, as it adheres to the classic comedy guidelines of repetition and a short deployment. Mustafa was not only one of the funnier henchmen in Dr. Evil's employ through the Austin Powers series, his painful invincibility and his inability to tell a lie after being asked a question three times were what made him so memorable. If you're looking for a henchman that can put up a little bit of a fight and almost come out without a scratch, hire Mustafa for your next plot!
7. Mugatu, Zoolander
While still in his supporting-actor phase, Will Ferrell took crazy to the pharmacy with Mugatu – the deranged fashion designer trying to use Derek Zoolander as a would-be assassin. With his comedic chops already in full form, it looked easy for Will to not only deliver over-the-top dialogue, but to wear some of the loudest, weirdest costumes ever known to man. Above all else, the hair is what really sets Mugatu out from the rest of Ferrell's canon. If a man can rock hair like that and complete a take in the moment, he's alright in our book.
6. Frank the Tank, Old School
Go to any frat house on any college campus and start chanting "Frank The Tank." If they don't know what you're talking about, then they clearly haven't seen the Ferrell classic Old School, where his supporting turn helped Ferrell down the road to eventually taking the lead in his first motion picture. Watching Frank slowly unravel his marriage, and his life, in order to live the fraternity way is amusing on its own. However, Frank's soulful tribute to his boy Blue whilst singing "Dust In The Wind" is what makes it all memorable.
5. Brennan Huff, Step Brothers
Will Ferrell's classic manchild archetype came into full bloom with Step Brothers, as he and John C. Reilly became a tag team of mischief and mayhem for the second time in their film careers. Brennan Huff is a particularly vicious character in Ferrell's canon, as no other role of his can claim to have required his genitals to defiantly brush against a drum set. If you've ever used watching Cops as an excuse for being sweaty and rundown, you can thank Brennan Huff for the assist with his two favorite things: boats and hoes.
4. Ricky Bobby, Talladega Nights
If the Ferrell comedic spectrum runs between Silly and Bitter, then Talladega Nights: The Ballad Of Ricky Bobby definitely tilts toward the Silly finish line. Almost the polar opposite of his wildly famous Ron Burgundy, Ricky Bobby is a purveyor of what some would consider low-class entertainment. Cultural standing aside, Ricky Bobby does one thing best, and that's go fast. Teaming with John C. Reilly for the first time, as well as Amy Adams, Sacha Baron Cohen and Jane Lynch in the tank for the ride, Ricky Bobby's foolish antics only serve as the glue for a crazier world.
3. Harold Crick, Stranger Than Fiction
While a premier funnyman, Will Ferrell also has a rather effective sensitive side. In fact, one of his best appearances/films altogether has to be Marc Forster's Stranger Than Fiction. With just enough silliness and quirk to keep him vibrant, but with enough pathos to warrant him getting the girl, Ferrell makes a brilliant concept even more beautiful through his performance. By time the uplifting ending kicks in, the film's whole message benefits from the time we spent with an actual living, breathing character brought to life by Will Ferrell's surprisingly steady hand.
2. Buddy the Elf, Elf
Will Ferrell is as good at playing it straight as he is playing it broad. Buddy The Elf is a good example of Ferrell's range, as this is a character who shows no trace of the usual bitterness or regret that make up most of Ferrell's best characters. Buddy is pure joy, and Ferrell portrays him with boundless, adolescent glee. Playing this innocence at face value not only makes Elf a great film, it makes it a great palate cleanser that keeps a career like his alive.
1. Ron Burgundy, Anchorman
Did you really think there was any other character that could have topped the list? With "suits so fine he made Sinatra look like a hobo," a voice of authority and truth, and hair that could calm an urban riot faster than tear gas, Ron Burgundy is the man you want to read the news. This is the best role of Will Ferrell's career because it's the one everyone remembers the most. With bluster and bravado in equal measure, Burgundy's top ranking isn't just easy… it's science.
Your Daily Blend of Entertainment News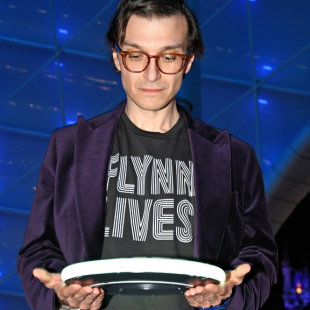 Senior Movies Contributor
CinemaBlend's James Bond (expert). Also versed in Large Scale Aggressors, time travel, and Guillermo del Toro. He fights for The User.