5 Things I Like About Being An AMC Stubs A-List Member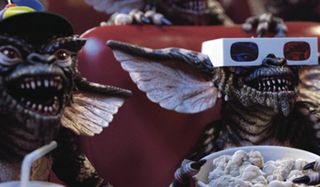 After resisting the urge to sign up for AMC Theaters' Stubs A-List program, I finally bit the bullet and converted my Premiere tier membership. I had my reservations, but eventually I put them aside with the intent that if I didn't like the service's offerings, I could always just cancel after a month--a pro to trying out something new. It's a good thing I finally got over myself and jumped into the world of the A-List, as I really can't see myself dropping the pass in the foreseeable future.
While I've tried and even studied up on the various competitors offering similar services in the past, I've enjoyed the Stubs A-List treatment the most. In particular, there are five particular aspects of the overall program that I really think make the moviegoing experience all the easier to enjoy. A word of warning though, these reasons may be seen as objective. So if you're really curious about if AMC Stubs A-List is right for you, it's recommended that you personally research the service through the official website. But for the moment, here are my five reasons why I like being on the A-List!
It Really Helps Me Budget My Movie Spending
The biggest criticism people have when going to the movies, besides the usual concerns with etiquette, is that it's too expensive to experience often. No matter what market you're in, the price of one movie ticket can be quite high, especially for first-run movies and on weekends. But with AMC Stubs A-List, all you need to do is pay one flat rate for three movies a week. And honestly, even if I wasn't in the world of entertainment journalism, I'd sign up for this program because I'm a huge movie fan, and it's a hell of a bargain. While it ensures I get to see the most prolific titles any given month, it also gives me a lot more options to choose from, which leads me to reason #2.
I'm Open To Seeing More Unusual Movies
Taking away the threshold of affordability, AMC Stubs A-List leaves me, and any other viewer, with one key question to answer: What do I see next? This past weekend, I knocked out Us and Captain Marvel in one fell swoop, and those are just two of the month's biggest releases. If I were still worried about buying individual tickets, I might be more conservative and save my budgeted ticket costs for those films individually. With an A-List membership, I'm thinking about throwing in a showing of Gaspar Noe's Climax, and thanks to AMC's Independent initiative, it's actually showing at a theater near me. Murderous LSD dance party, here I come.
Any Format Is Available For Enjoyment, No Strings Attached
I firmly believe that one of the biggest reasons to still go to the movies in our modern era is the fact there are just some formats that aren't available at home. Sure, TVs are getting bigger, surround sound rigs are evolving, and 3D is still viable for certain movies, but those experiences may not be enough to invest most people. Which is why the fact that AMC Stubs A-List lets you pick any format available without an upcharge is another credit to its existence. Watching Us in Dolby Cinema and Captain Marvel in IMAX were experiences that really transformed how I saw each of those films, and I probably wouldn't have bought into either if I didn't have my A-List membership.
It Pays For Itself Really Quickly
One of my biggest hangups when it came to signing up for AMC Stubs A-List was that I'd be paying roughly $25, but might not be seeing as many movies as I'd like to make the cost of signing up worth the while. But looking into the ticket prices in my market, and comparing them to that figure quoted above, I found that the threshold wasn't as bad as I thought it would be. In truth, all I have to do is see two movies in one month, and I'm square with the house. Anything past that is, in concept, pure profit on my end. With the summer movie season not being too far off, that will probably make up for the months I'm not as huge on going to the movies. Again, I'm a pretty cinematically inclined person; so seeing two movies in one month isn't hard. So the fact that it's that easy to recoup my investment into AMC Theaters' continued existence is enough for me to keep enrolled in this program for quite some time.
Planning Future Movie Trips Is Absurdly Easy
Perhaps the coolest feature of the AMC Stubs A-List program is the fact that as soon as tickets for a movie go on sale, you can use future reservations for said film. Avengers: Endgame just revealed its running time, and folks are thinking this could be an indication that tickets will finally go on sale for opening weekend. Now the theater I trust the most with quality 3D in my area happens to also be an AMC owned establishment. It is also notoriously small, and if I don't reserve as soon as possible, I'll end up frozen out on the early showings I'll need to attend in order to get in before spoilers run rampant. So if Kevin Feige himself does a livestream event right this moment, or any other moment after reading this sentence, announcing that tickets to the MCU's biggest event film were going on sale today, I'd be able to snag some prime seats, worry-free.
I'm sure there are other reasons to enjoy the AMC Stubs A-List other than those I've listed above. But those are the most important to my personal experience, and I think they're pretty appealing to subscribers at large, especially if you are big movie fan. However, it should be restated that if you're looking for some specific answers to questions and aspects not addressed here, you can go to the program's official website in order to potentially find the answers that you seek.
Your Daily Blend of Entertainment News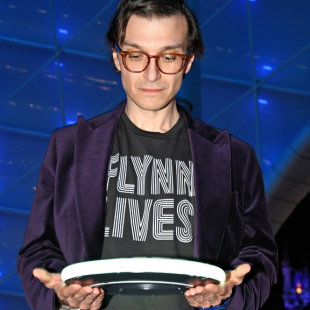 Senior Movies Contributor
CinemaBlend's James Bond (expert). Also versed in Large Scale Aggressors, time travel, and Guillermo del Toro. He fights for The User.