10 Great Horror Movies You Probably Haven't Seen Before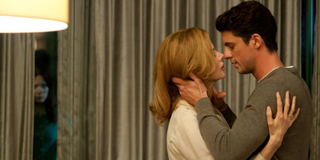 Audiences arguably currently exist in one of the greatest ages for pop culture. Particularly in thanks to digitization, there is more easily accessible media now than there ever has been before, and as a result a suggestion or recommendation can be translated into an experience within seconds. In the case of cinema, movies that were once practically impossible to find can now be accessed instantly
Still, some fantastic material falls through the cracks, and this definitely includes many titles in the horror genre – some of which never actually get legitimate releases. Fortunately there are streaming services like Shudder that help provide exposure for these movies, which is why we're partnering with them in the creation of this feature. For a low monthly price you get access to a lot of great stuff that you've never seen before, and while you can get a list of their full catalog here (opens in new tab), below you'll find our recommendations for 10 great titles that you may have never even heard of before:
The Guest
In the last 20 years we have seen many films attempt to try and capture the specific auteur magic of John Carpenter, but few have done it as elegantly or earnestly as Adam Wingard's The Guest. From the synth-heavy score, to the constant sense of dread, it's a thriller that gets under your skin immediately, but also evokes a certain sinister joy. It's one of Dan Stevens' best turns to date, playing a soldier named David who ingratiates himself with the family of a friend who died in combat – and from moment one you recognize the dangerous mystery behind his eyes. It's weirdly as unnerving as it is fun, and an underseen must for horror fans.
Watch On Shudder (opens in new tab)
Goodnight Mommy
Both the concept of imposters and creepy children have a wonderful legacy in the horror genre, and Veronika Franz and Severin Fiala's Goodnight Mommy is a wonderful exploitation of both ideas rolled up into one seriously unnerving package. It follows a pair of twin boys (Lukas and Elias Schwarz) who believe that their mother (Susanne Wuest) – who is recovering from plastic surgery – is not actually their mother, and they set about trying to do something about it. It's the kind of movie where just when you think you know what's going to happen, it does something completely different, and it finishes it all off with one of the most impactful conclusions of the titles in this feature.
Return Of The Fly
Whether it be because of Kurt Neumann's original in 1958 or David Cronenberg's 1986 remake, audiences everywhere are well familiar with the story of The Fly, but 1959's Return Of The Fly remains an underappreciated sequel. Rather than falling into the typical follow-up traps, it not only has a fresh story to tell with the concept of teleportation/animal-human hybrids, but also impressively ups the scary factor. Even after 60 years there is still a lot of freaky, novel material in here, and it's arguably one of the best horror sequels of all time.
The Loved Ones
School dances can be a stressful experience, but any teenager concerned about the things that could go wrong on such a magical night should give Sean Byrne's The Loved Ones a watch – if not just to fully understand how much worse things could be. There is some Texas Chainsaw Massacre-level madness going on here, as Brent (Xavier Samuel) finds himself on the prom night from hell, with his demented classmate Lola Stone (Robin McLeavy) kidnapping and keeping him as a hostage/date along while her psychotic, doting father (John Brumpton) makes sure everything goes just swimmingly. It's one of the best examples of Australian horror that there is, and a real demented treat.
Watch on Shudder (opens in new tab)
Stoker
Chan-wook Park's Stoker is one of the most delicately crafted and outrageously incredible films of the 21st century so far… and yet it has largely gone unappreciated in its six years of existence. Its level of attention to detail is paralleled by few titles – an extension of the heightened senses possessed by its protagonist, India Stoker (Mia Wasikowska) – and its narrative carefully unfolds like an artichoke, eventually exposing the deadliness and threat that exists at its core. It's high concept horror, following India has her life changes in every way following the death of her father (Dermot Mulroney) and the arrival of her mysterious uncle (Matthew Goode), and a movie that keeps you in the back of your chair 10 minutes after the credits have stopped rolling.
Pieces
The 1980s were the true heyday for the slasher genre, but one title that has never gotten the wide recognition it deserves is Juan Piquer Simon's Pieces from 1983. It's a movie that has earned cult status thanks to it just being so insanely over-the-top, and time has molded it into an experience that is as fun as it is scary – following the exploits of a serial killer aiming to create a human jigsaw puzzle from pieces of female students on a college campus in Boston. It's definitely the most ridiculous film mentioned in this feature, but also arguably one of the most entertaining.
Watch on Shudder (opens in new tab)
Cheap Thrills
Money can make people do some crazy things, and that's especially true for those who are truly desperate for it. It's this particular aspect of our capitalist society that rests at the center of E. L. Katz's Cheap Thrills, and it takes the concept to some pretty insane places. Things start pretty harmless, as recently-fired Craig (Pat Healy) agrees to execute some harmless dares for a few bucks from adventurous rich couple Colin and Violet (David Koechner and Sara Paxton), but escalation is the name of the game, and by the end you really have no idea what's going to happen next – and it's a horror-filled blast all the way through.
Watch On Shudder (opens in new tab)
Escape From Tomorrow
If you haven't seen Randy Moore's Escape From Tomorrow, it's potentially not your fault, as it's a movie that faced some complicated legal issues prior to its release. The entire film was shot guerilla-style at Walt Disney World Resort, and that by itself stirred up a bit of controversy – let alone the fact that it's a film that operates as a David Lynch-ian decent into madness, following a father (Roy Abramsohn) as he has a total mental breakdown on the last day of a family vacation. Ultimately it never got much of a release (at its widest it never played in more than 30 theaters), but now it's available for your viewing pleasure on Shudder.
The Changeling
While films like The Haunting and The House On Haunted Hill get endless acclaim as classics of the haunted house subgenre, a movie too often overlooked is Peter Medak's The Changeling from 1980. There are certainly trope-ish aspects of the plot, centering on a widower (George C. Scott) as he moves into a mysterious new home and makes horrific discoveries about its past tenants, but what makes it a true standout is its gripping atmosphere, chilling mystery, and character psychology. After nearly 40 years of existence it definitely has a following, but it should be bigger.
Watch On Shudder (opens in new tab)
Oculus
Director Mike Flanagan has garnered a lot of interest in recent years thanks to franchise projects (Ouija: Origin Of Evil), Stephen King adaptations (Gerald's Game, Doctor Sleep), and a hit Netflix series (House On Haunted Hill), but arguably Oculus remains his best film to date. It's a simple premise – two young adults (Karen Gillan and Brenton Thwaites) investigate a supernatural evil in order to comprehend and move past a childhood trauma – but what makes it phenomenal is a brilliantly balanced non-linear narrative, excellent performances, and some truly spine-chilling twists. If it were released today it would probably be a massive hit, but instead it currently exists as a great horror movie you probably haven't seen.